We are working on getting the little medieval house next to our section renovated to rent out next year. Huuuuuge amount of work to do but we are doing it when we can and looking forward to getting stuck in more when Rémy starts school next week. It will be a kitchen / dining / living downstairs as well as a bathroom and a huge bedroom and small bedroom upstairs with possibly a small shower room if we can fit it in. We have lifted the floor upstairs as it was bizarely on a big slope and we are working on getting beams out that need to come out and getting the ancient plaster / cob off the walls. It feels weird taking off stuff that could be hundreds of years old!
There is a scary poorly supported stone fireplace in the upstairs bedroom - it has cracked and been poorly repaired which is a shame as it is gorgeous but well build support columns underneath and then repair it as best we can.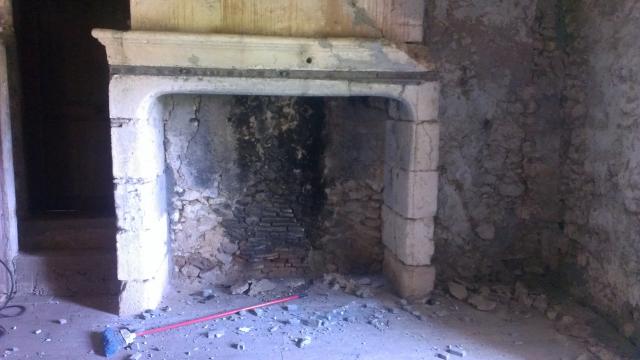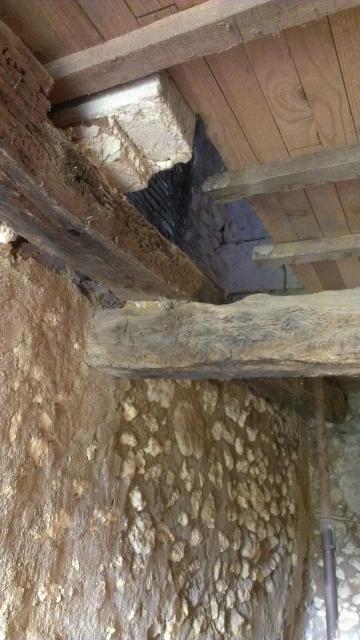 Lots of old plaster to come down:
Actually this was the base of the fireplace: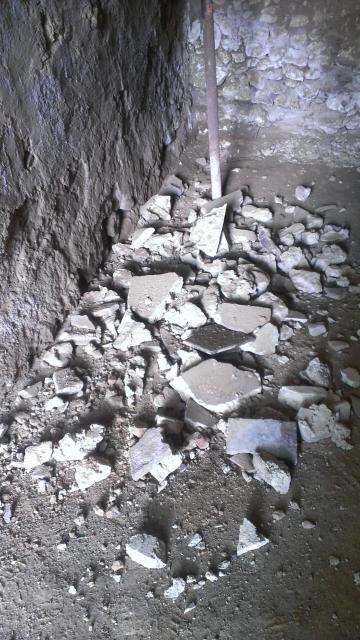 I got most of this wall done the other day but didnt' get an after photo: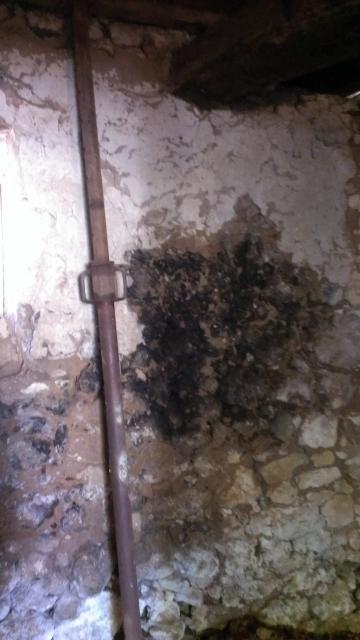 J and I also got down the beam from the end of the room where the new stairs will go to access the bedroom (currently only stone ones outside), luckily it was in 2 sections and one of them was totally rotten so not too heavy!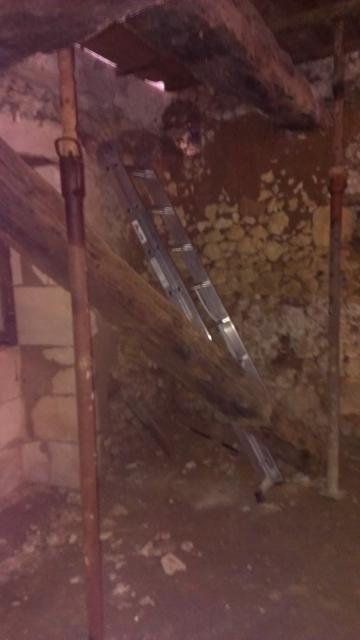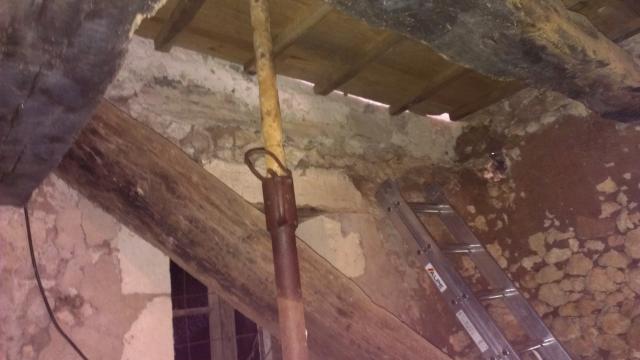 This is what the bit facing up looked like when we got it down - thank goodness we needed to get it down anyway for the stairs as it looked fine from the other side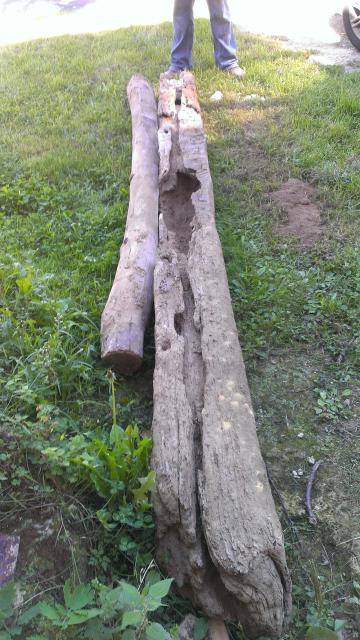 Will be so good to have more time to get this done without a toddler home all day! Will keep updated as we go!