Picked up a bargain at our village brocante - an old wicker chair in really good nick. Just needs a strip and paint. This is what it looked like when we got it home: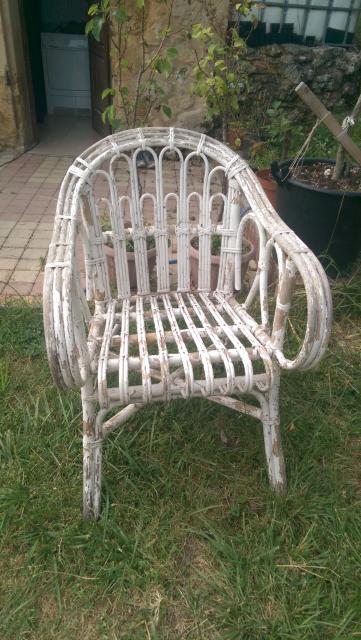 I think she has lovely lines and I'm going to paint in pale grey outdoor paint and put a lovely cushion on it and I think it will look just lovely in the garden
J jetwashed it which worked really well - mosf of the paint is gone unfortunately it has also scuffed the wicker a bit so maybe wasnt' our best decision! I'm goign to rub it down with sandpaper before I paint and hopefully that will sort it out!
I'll update as I go!