Finished!
So here is the desk I picked up last week: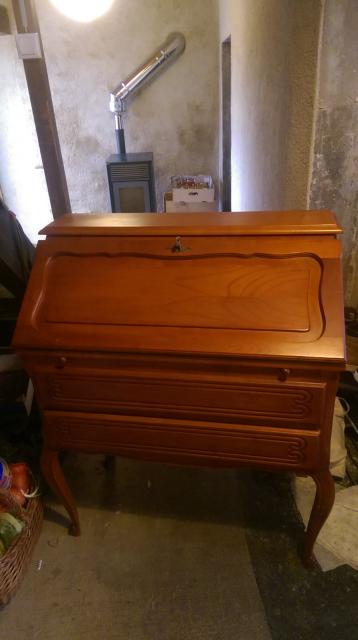 Really hate that orange stain look but really pretty legs and I think the details will look pretty once it isn't ....... orange
Inside it has some sweet little drawers and a leather base thing, I dont' love the colour trying to decide if I will paint that too - apparently it can be done. Deciding factor may be if it is actually faux leather - need to have a close look at it!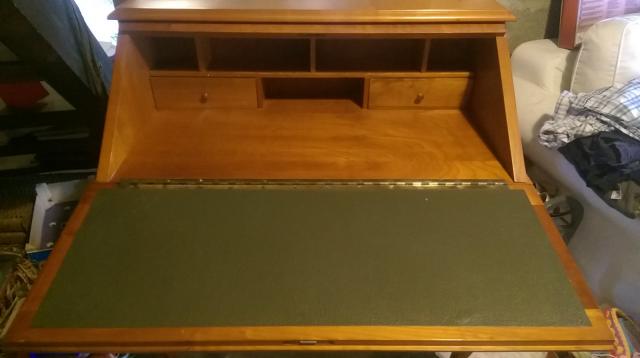 My plan is to potentially do a 2 colour mix with either pale grey adn darker grey or a blue green with the pale grey. I've decided to get the drawer fronts done and I can have a play and decide what I like. I've seen some done in striking darker colours but my house is too dark so want to not go too dark. I've also not used chalk paint as I was pretty unhappy with how my last project went (although that was the brand of paint I think). But decided on something with a lot of wear like a desk I'd be better off with normal paint and not have to worry about waxing etc.
Here are the colours I have to play with: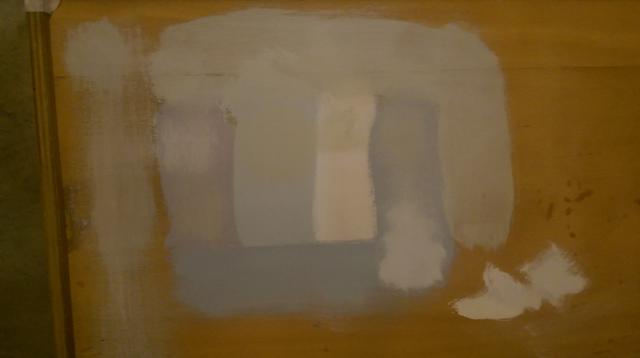 First coat done and already looking better! Will have a play tomorrow with the drawer fronts and see what I'll decide on for the whole project colour wise.