This room is still a work in progress, but apart from the kitchen, is the closest to being finished.
We had to take the walls back to the bricks and have it all re-plastered. We had additional plug sockets put in and the corners of the chimney breast were rounded, to match the ones in the other room.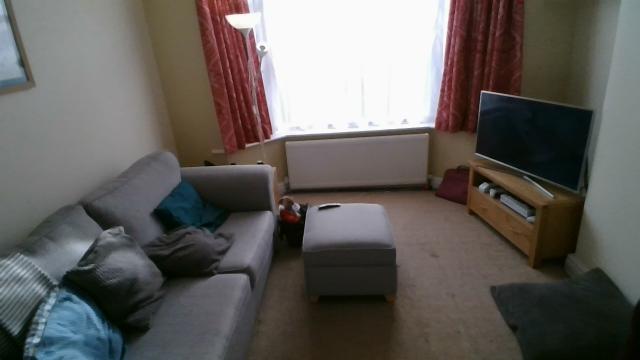 We chose a new sofa, as we'd promised ourselves a new one when the boys were old enough not to wipe thier hands on it. The cushion covers will eventually be changed to match the colour scheme.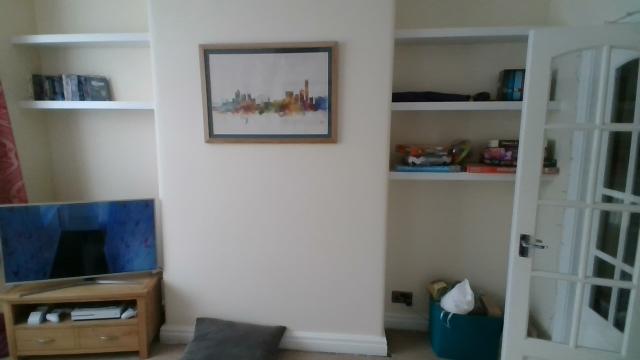 We tidied up the wall with the chimney breast on it and put shelves in the alcoves. We still need a small cupboard for the right hand alcove, but I am looking for that at the moment.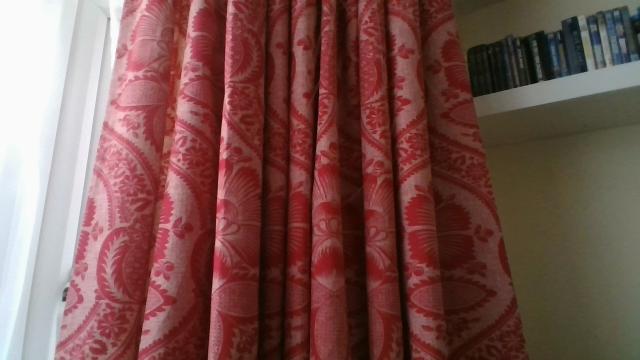 I tried to look on the website where we got the curtains from for this picture, but no luck, so here is a bad picture of the colour.
We need to choose a carpet now to work with this room - any ideas?