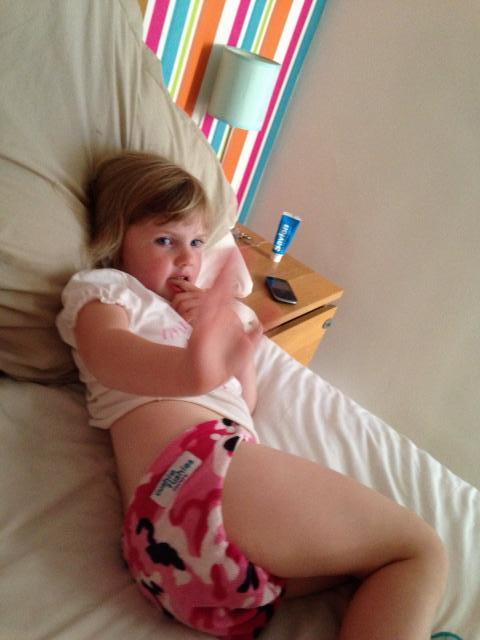 Chloe is a really heavy night wetter and her disposables are getting REALLY tight on her so had a brain wave earlier to try a cushie tushie that I bought for little one. It fits despite Chloe being a very tall child for her age.
I have taken out the booster though so not sure if this is all going to go horribly wrong but it's worth a shot.
Can anyone else help with how to get her to be dry at night? We encourage a wee before bed and most of the time she manages it but she also gets REALLY thirsty just before bed so does have drinks before bed which I don't know how to stop.
Anyway thought I'd post a pic of a slightly bigger cloth bum!