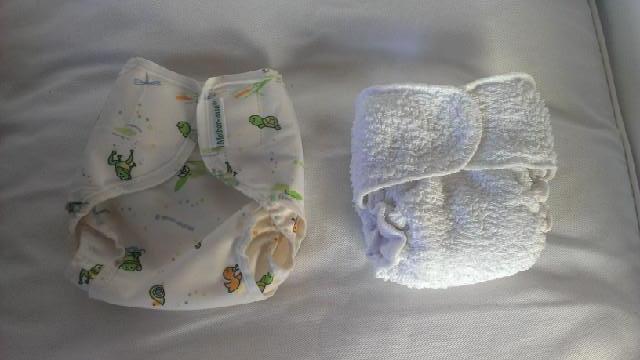 I have just washed and I'm about to pack in the hospital bag Louis' first ever cloth nappy! He wore it home from hospital in May 2006 at 4 days old! It is a nippa Bimble and a Mother Ease XS Rikki wrap - hats off to both still being in perfect nick! I'm taking them in to hospital and it will be the nappy and wrap that this little one comes home in too
I'm blessed that our hospital provides flat terry squares so he'll be in them from birth and I'm not even buying any disposables! I am however going to take in my own Snappi (Nippa) and covers as they just have the nappies with pins (most people just use them until they have done their first wee and poo which we ask them to do, although you do get the odd clothie through who if they know arrive with Nippa and wraps!).
Can you remember your first cloth nappy you put on your baby and how old they were?