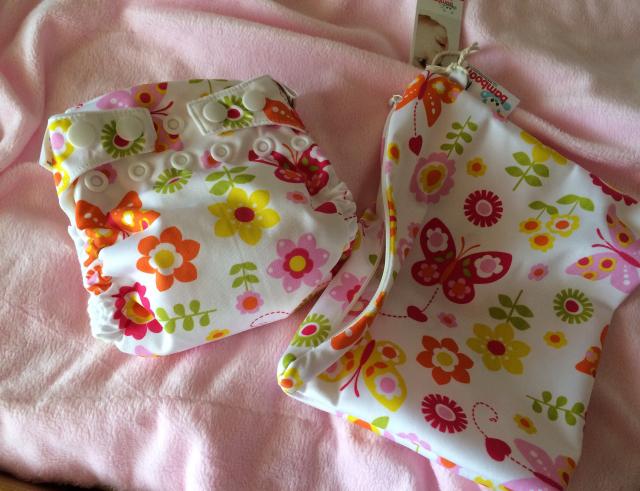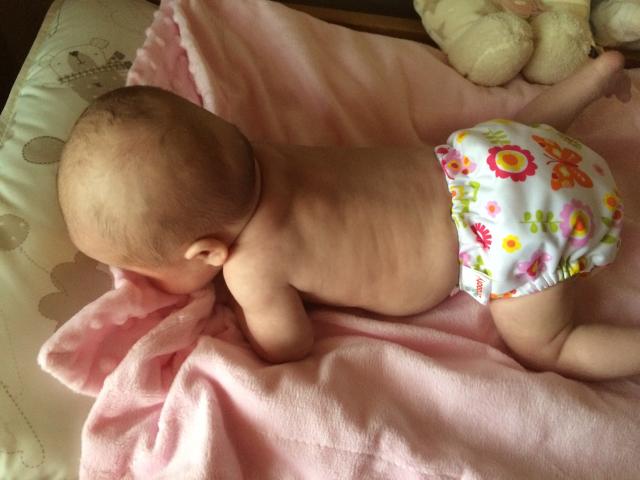 I received this nappy yesterday and it comes in its own matching zippered little bag so ideal for when out and about. Could be used to store washable wipes too etc!
I decided to pop it on Darcy's bum this morning with no pre wash (eager beaver!!) and I took it off for changing just over 3 hours later and it hasn't leaked at all despite Darcy being in her car seat for a good chunk of that time.
It says easy dry and after its washed I'll be putting that to the test but it's gorgeous nappy with 3 boosters that fold out but all are attached to the outer so no lost boosters etc.
I'm tempted to get another one!!
Fit wise it seemed to fit well too.
Nic