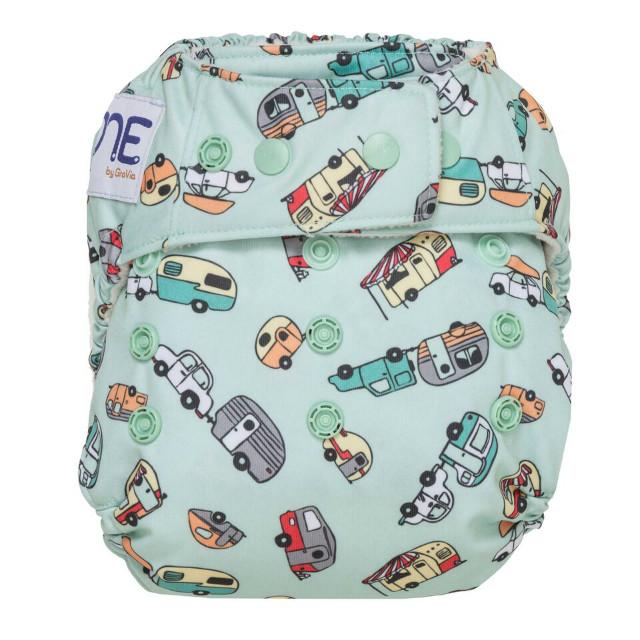 Manufacturer: GroVia
Nappy Name: GroVia ONE
Type of nappy: AIO
Fastener: Velcro and popper options
Material: PUL outer, with cvotton/microterry and microfleece on the inside/inserts
Size: BTP 10-35 lbs
Reliability: 10/10
Absorbency: 10/10
Cuteness: 9/10
Drying speed: 9/10
Slimness: 9/10
Value for money: 9/10
Very good nappy though I bought it because I loved the print, adventure
You can choose if you want to use the velcro or the poppers as the velcro part can be popped on easily.
Comes with an insert and a booster or smaller insert so you can customize the absorbency as well.
Good fit on my 2 year old and it can handle a lot of pee.
Never had any leaks, dries fast though inserts take a bit longer because of the cotton part.
Very soft and it stays soft.
Only downside is the price imo, though it's really worth it.
My son wants to use this one all the time though I reckon it has something to do with the print