I woke up with an urge to tidy, organise and make things!
So whilst the smalls were eating breakfast I made this Darth Vader cloak for my mini-Dark Jedi in training aka. James....
You can't tell from the picture very well, but its got a stand up collar made of layers of fleece and its shiny fabric for the cloak. He loves it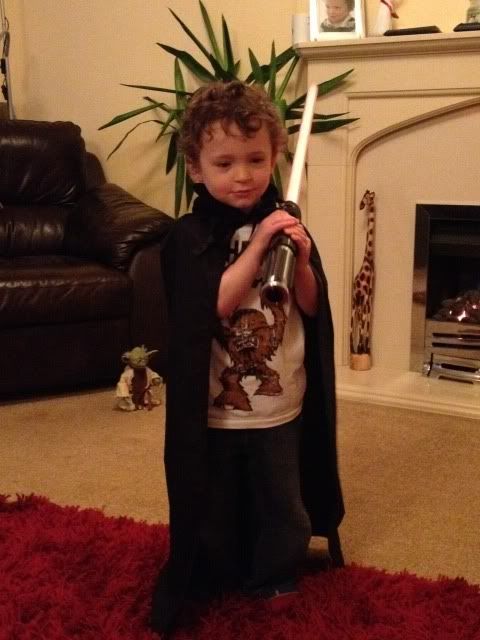 Ive also managed to finish Eleanor's Milo.
Its my first go at cabling