We are redecorating and doing our kitchen in red and black.
Bren wanted a chair for the head of the table that was unusual so I hunted eBay til I found this
And turned it into this
I was tempted to leave it as it was in the first pic but the cushioning had given way and of course to fix the cushioning problem had to take the fabric off and that ruined it.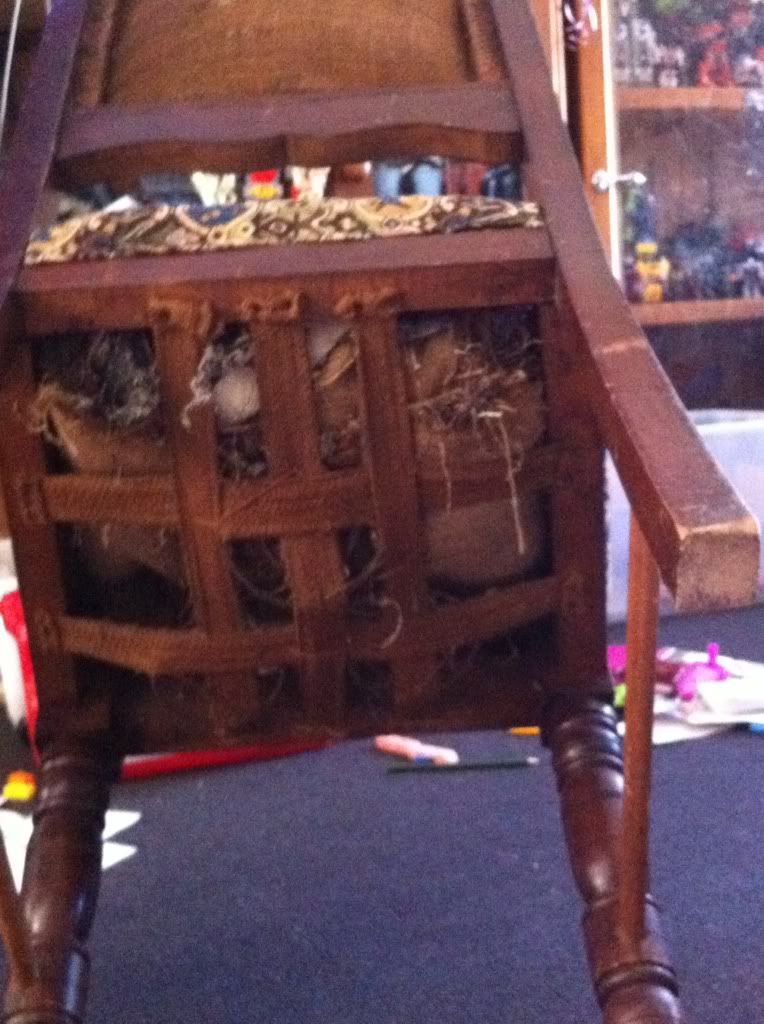 The cushioning had hessian strapping, HUGE springs and the seat padding was wadding with wood shavings in the middle of it.