Starting to make him some trousers to go over his nappies. Found a great pattern and adjust the sizing to fit his little cloth bum!
Trousers made out of baby cord! I call them his little golfer pants!!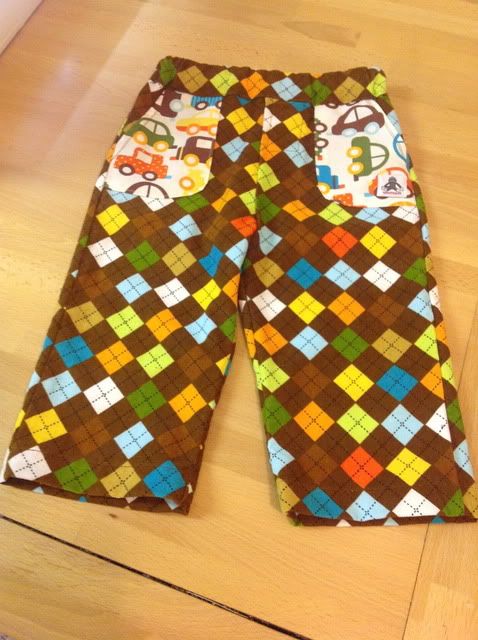 Action shots with big brother in a set of homemade shorts aswell.