Lily asked me to make her a special "turny turny" (twirly
) dress for her birthday party. She said she wanted a pirate dress. I wanted it to be pirate-y and girly at the same time. I found the perfect fabric by Riley Blake.
I followed this tutorial
http://fromanigloo.blogspot.co.uk/2010/ ... dress.html
It was really quite easy and I did smocking/shirring for the first time. It was magic!!!
The front
The back (check out the smocking
)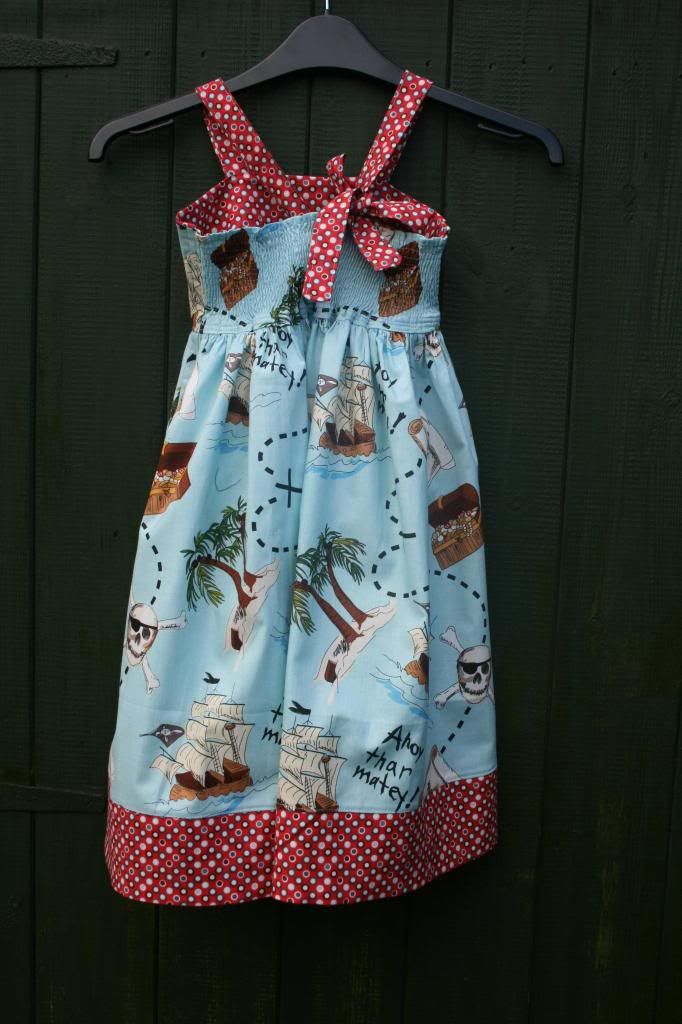 Party girl