I snuck all my fabric out while DH was out with the toots, so I could work out what I could use for RIleys new dress.... then I thought why not show the world
SO here is all the knit stuff.
I'm going to make a yoga style skirt for me with the top left and probably the bottom right as the underskirt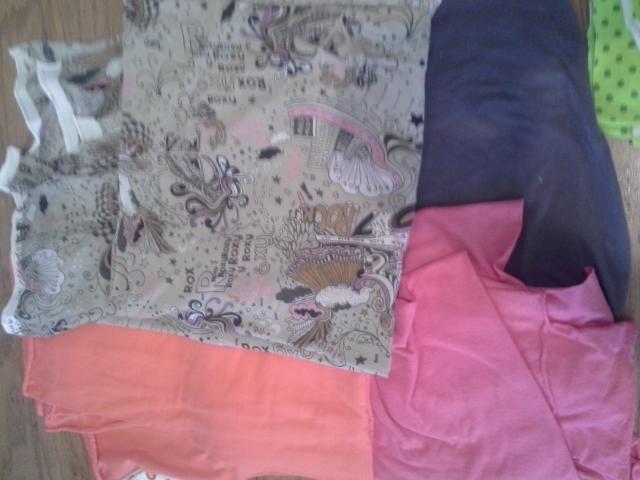 This is all the ribbed stuff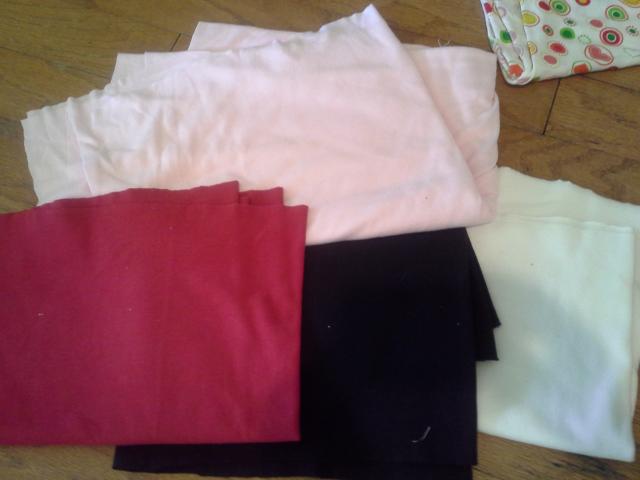 Cranky clouds - I've made a couple of dresses for Lola with this so far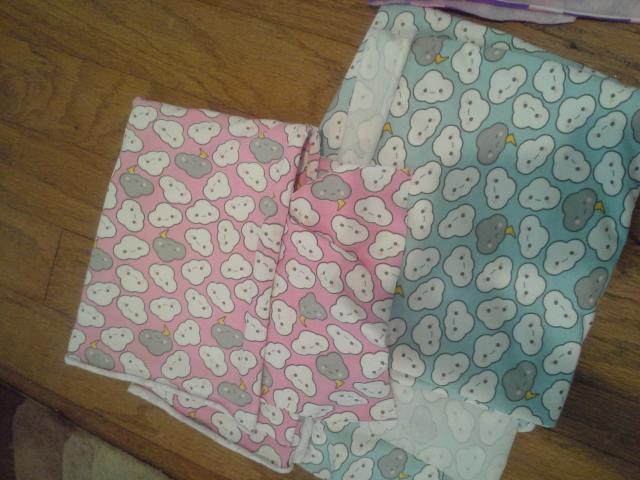 The spots and pink/white stripes is this fab 4 way stretch stuff that I'll use for leggins and other stuff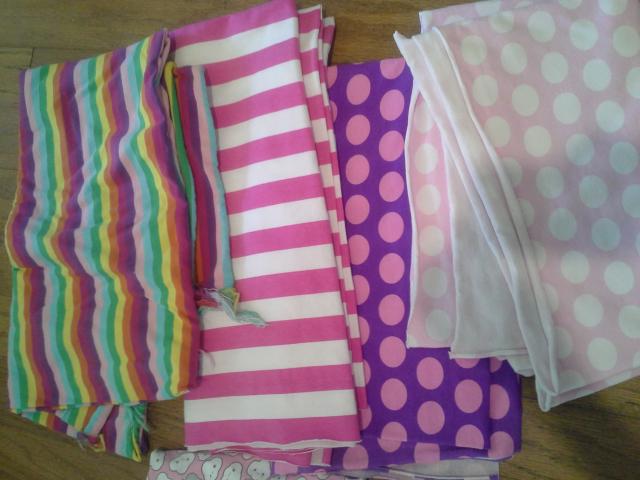 The green blue and red spotted ones are all 1/2 yards and were part of a bundle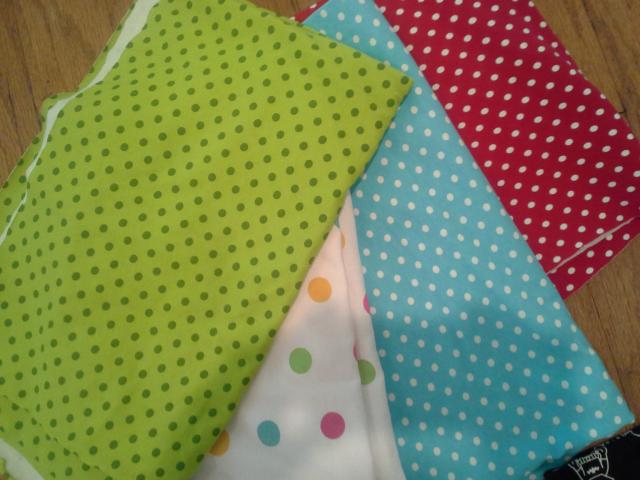 And finally the stuff I'm making a dress for RIley - the black and white superhero's. I've made Lockie a t-shirt with the Ninja fabric and will make some pajamas and the mushrooms is stuff for Lola but I might wait for my serger to do that because i haven't got much to play around with seams.