I got this knife block as a wedding present and I've never liked it, it had the word Skyline burnt into the front of it âne it was nasty pine. J kindly offered to get rid of the writing for me:
That is not the end of the post - my phone is playing silly buggers
Ok here it is with the writing sanded off: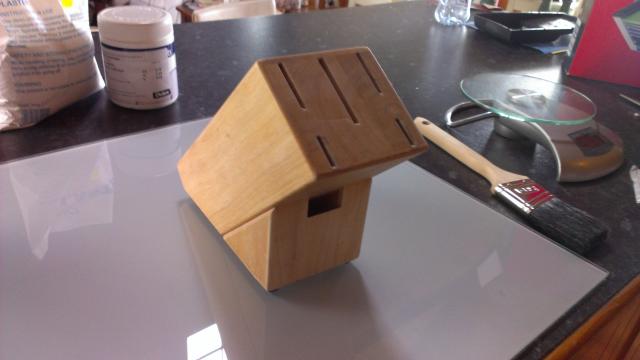 Here is how I made my DIY chalk paint: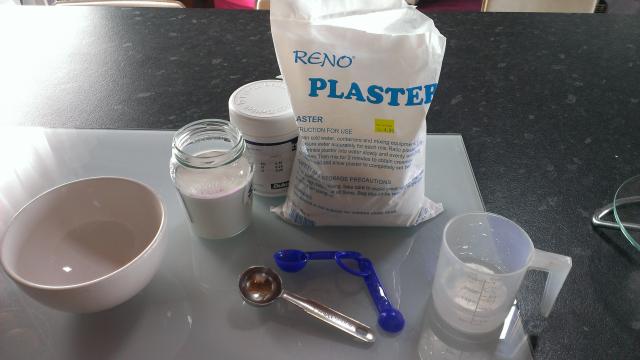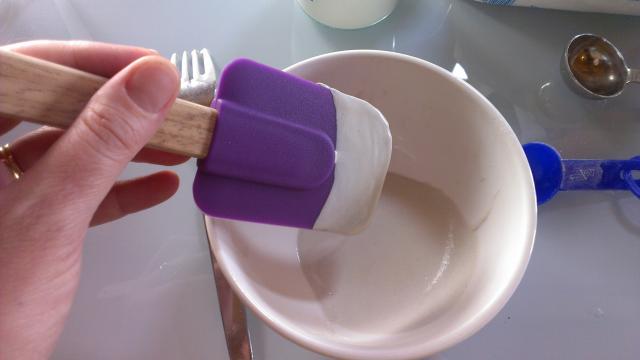 First coat: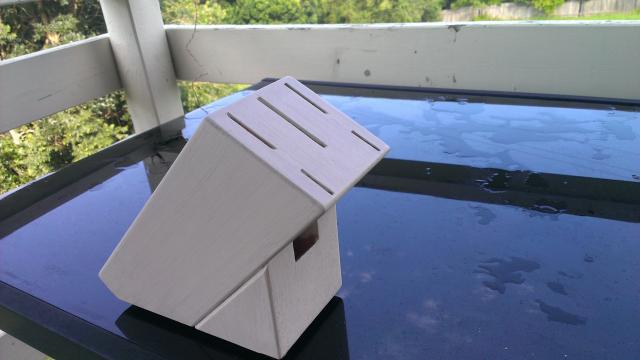 I then did a couple more coats with a light sand in between before finding a fleur de lys picture, printing it and getting dh to cut it out for me. I then mixed a little black in to make a nice grey and did my little stencil: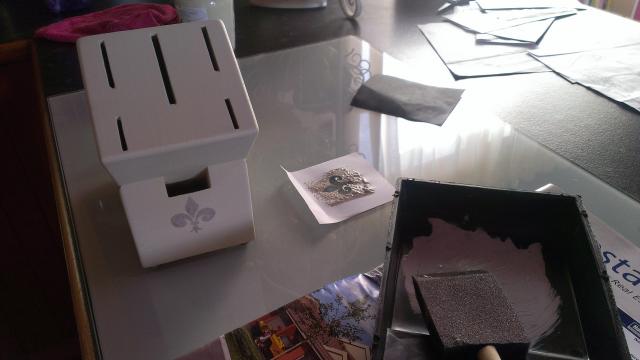 So there we have it one pretty knife block instead of a nasty pine one!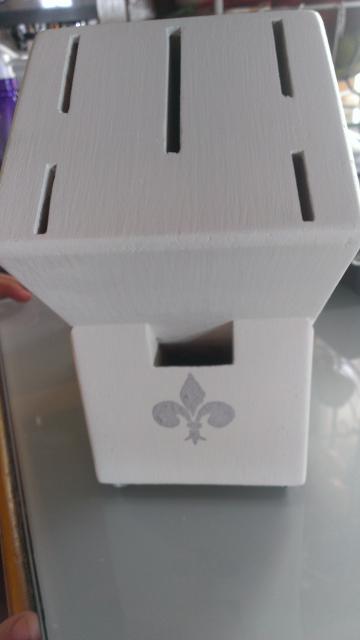 I also did a coat of polyurethane to protect it which somewhat destroys the lovely soft effect of the chalk paint but needed for cleaning in a kitchen environment.