It's been a work in progress for a while, and there are still some bits I want to do... But DH has worked hard this morning finishing the slabs in front and I've sat and sewn some cushions.
James and Eleanor finally have a playhouse in the garden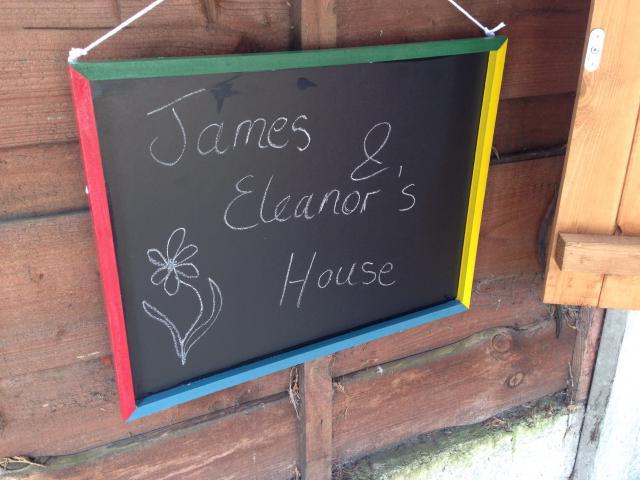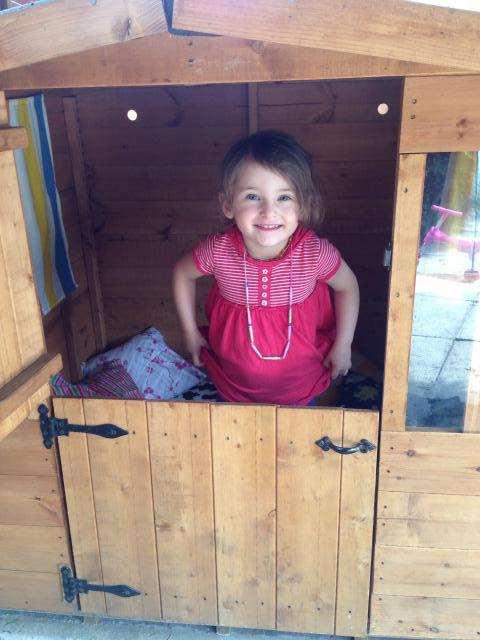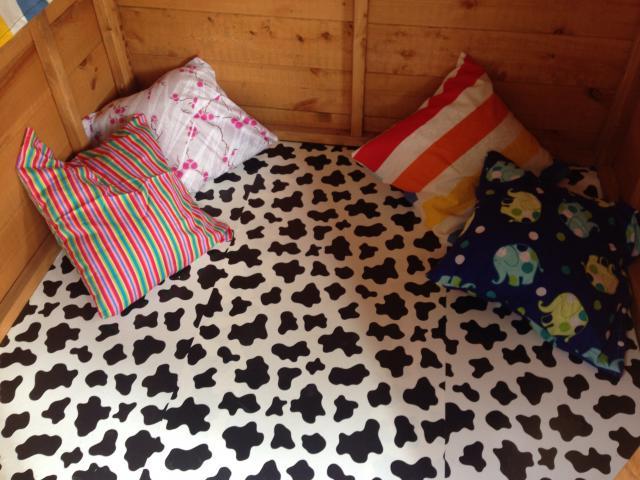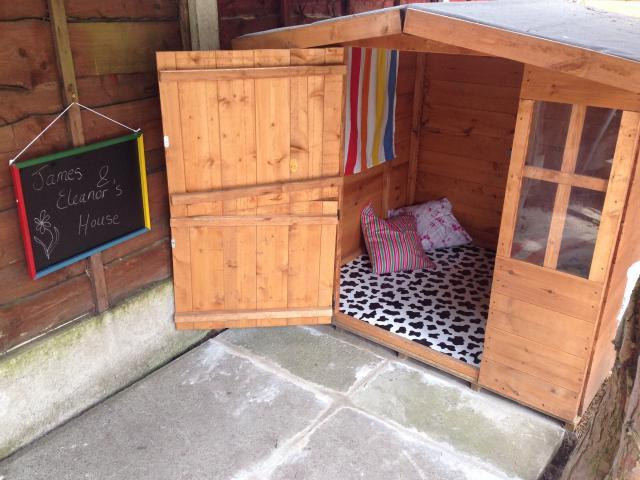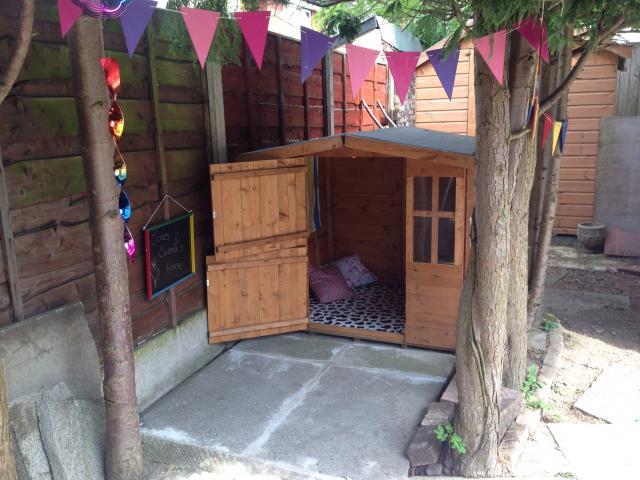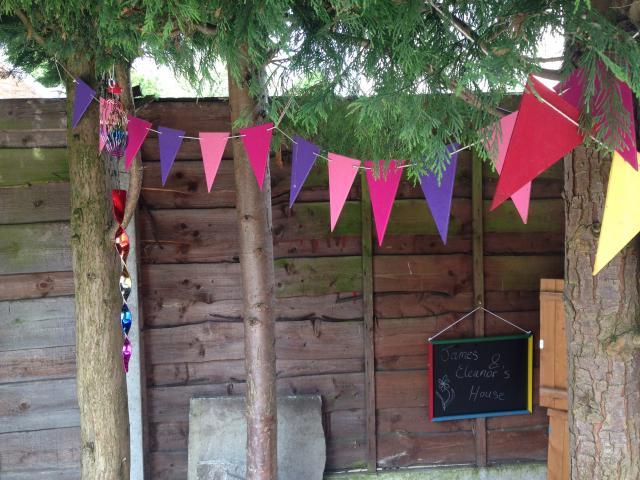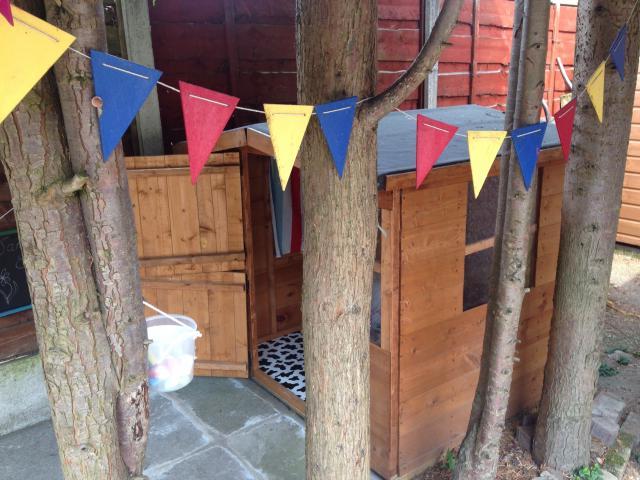 Next project is to finish and cement in the Belfast sink - which they play with water in!