Main blanket completed 18/09/2014 - just need to do the border!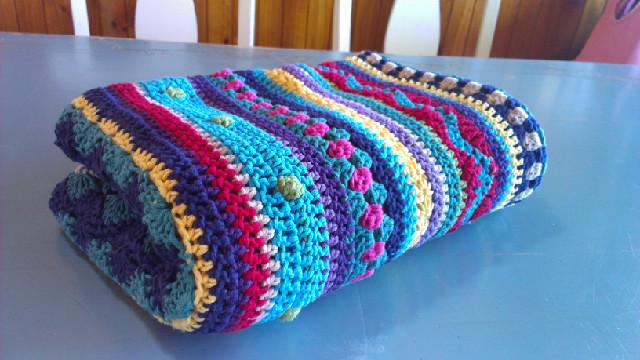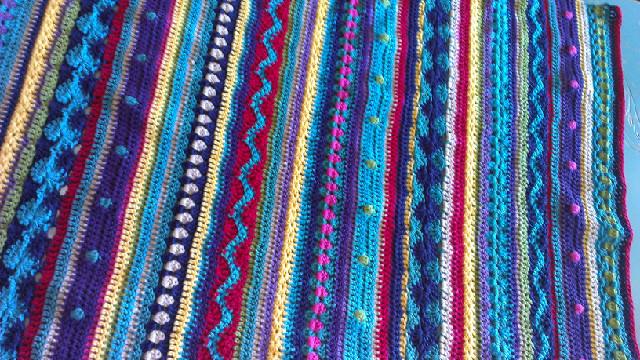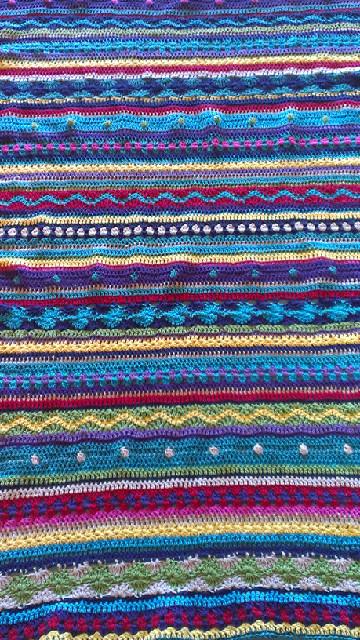 The colours of yarn I'm starting with: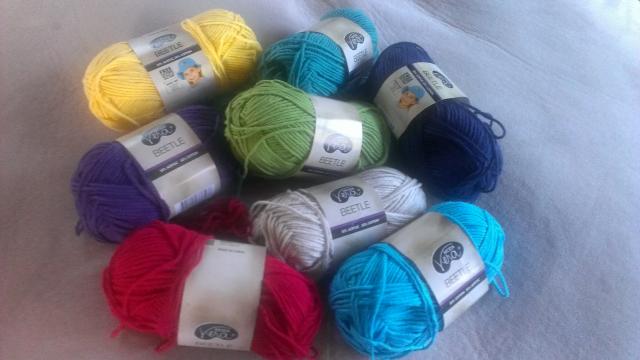 First section 26/07/2014: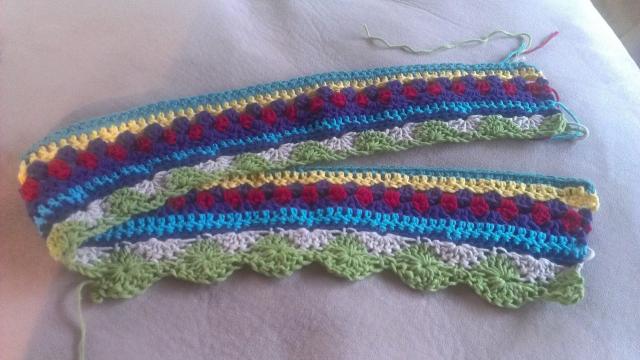 I'm making this blanket for my baby boy. The yarn is a 50% cotton 50% acrylic which is lovely and soft and will hopefully wash and wear well.
I'm using this pattern:
http://notyouraveragecrochet.com/as-we- ... y-blanket/
The blanket is about 90cm wide and I think I'll make it about 120cm long as that will hopefully look well balanced
PROGRESS:
27/07/14 This is absolutely flying along and I'm really really enjoying the different stitches and seeing it come on (I have had trouble putting it down
). I decided I need more colours in it and luckily had a pink from another project in the same yarn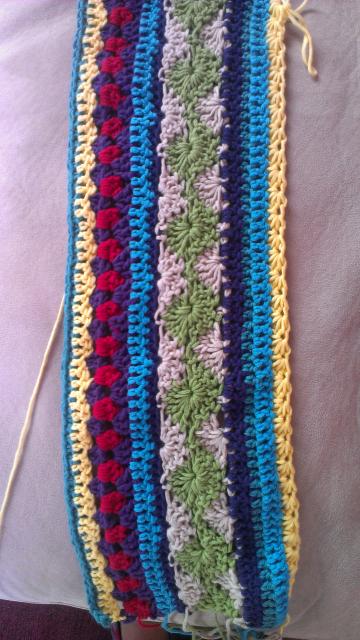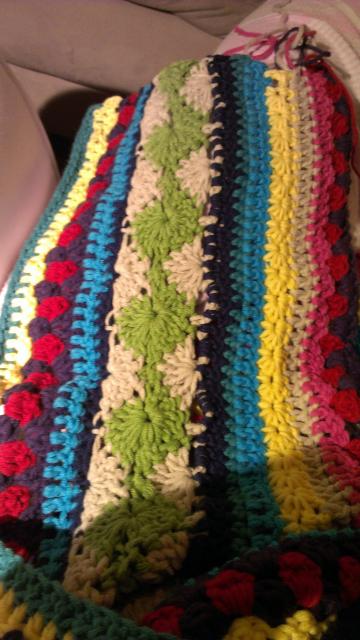 02/08/2014
Coming on pretty well, my edges are a bit wonky I hope it evens out with blocking. I went and for more wool, sadly no other colours so will just have what I have!
Progress 16/08/2014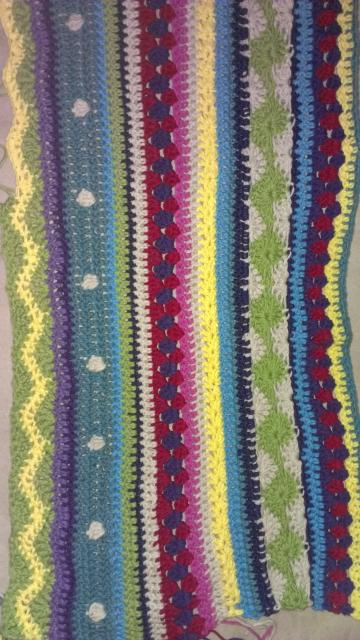 I have actually added a hot pink and a pale purple, I dont' have a lot of them but I think it works well
Progress 31/08/2014