Finally it is done, with the aid of being off sick this week!
Here is the full length, it worked out longer than I'd originally thought, I must measure it actually!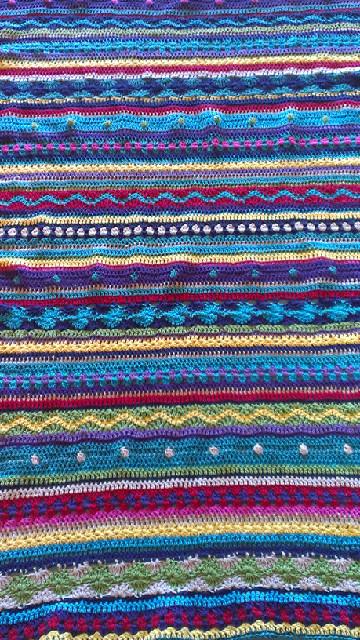 A bit of a close up!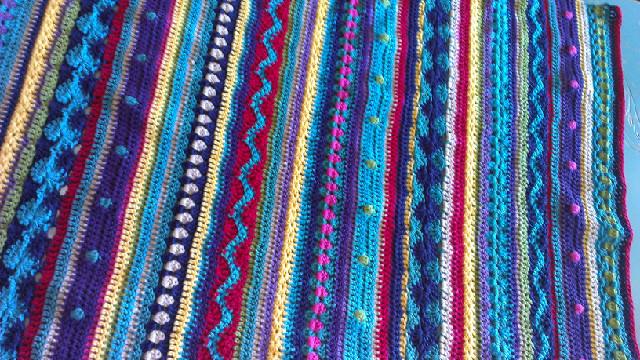 All folded up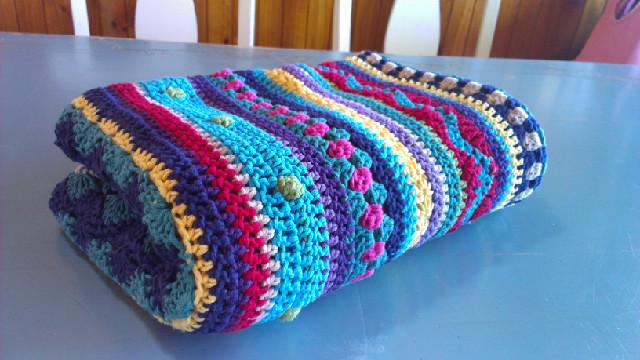 I still need to do the border and I'm hoping it will all even out as it is a bit wonky from all the different stitches! I just need to work out what border to do!