I
had
to pop into the fabric shop
as I wanted to get some fabric for the front of my minki blanket, I'd been waiting in part for the small pram blanket to see what colour pram I ended up with so now I have that I could go ahead!
This one is for the front of the 2 small blankets (probably one pram size and one a little bigger):
This will be a simple patchwork for the front of the big blanket, I'm hoping it will look really fresh and bright
: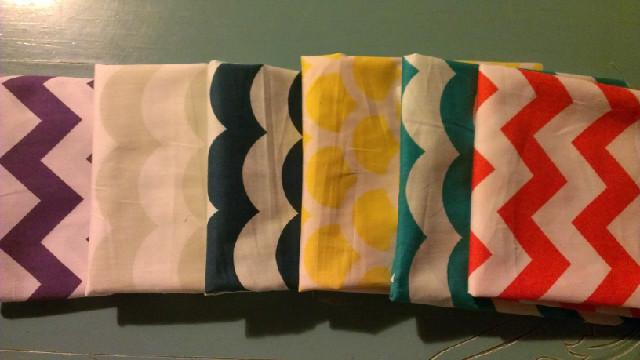 They had flannel on special offer for only $3.99 / metre so I got these 2 cute ones, I'd had my eye on the animal one and was just waiting for it to be on sale (figured ti would before the end of winter!). I thought the dark grey would be really cute as sheets / wrap for in the black pram: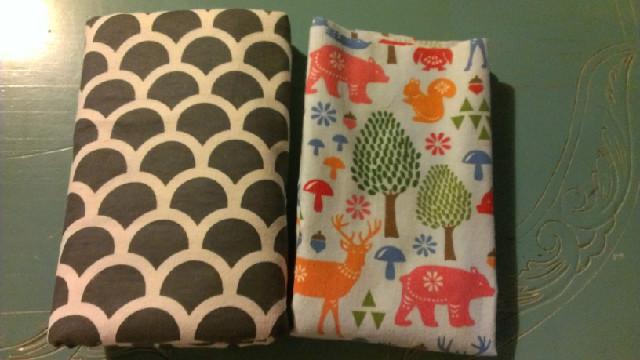 Finally I had a $10 off voucher if I spent $50 and I was only up to $42 so went and found this stunning knit fabric which I hadnt' seen before - I really love it and may go and get more (it will no doubt be on sale at some point so I'll stock up then!), so basically got it for free! It is called Scary Bear
: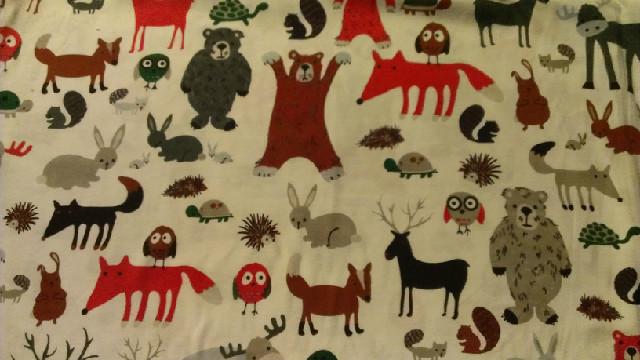 Will make such cute Jamie Jumpers
and other bits from the Fishsticks layette
.