Well I hadn't bought much fabric lately so thought I would when I found some that I like and a lady in Roleystone who makes aprons was having a little de stash so picked some up from her at next to nothing this morning.
For my boys. Patrick picked out the motorbikes.
Star Wars for the boys too.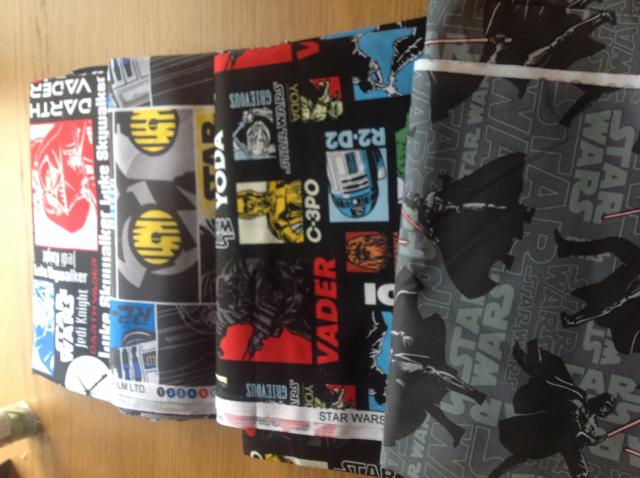 For my stall and me!