I've wanted to make these for ages, but daren't cut up this old 100% lambs wool jumper (even though it is waaaaaaaay too small and useless)
But plucked up the courage this morning and made Eleanor some slipper socks.
Drafted a template all by myself and I'm pleased with the results.
Might have a go at making some mittens with what's left over!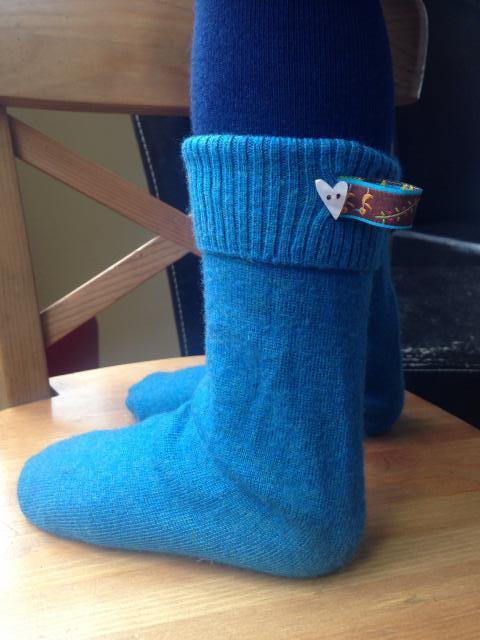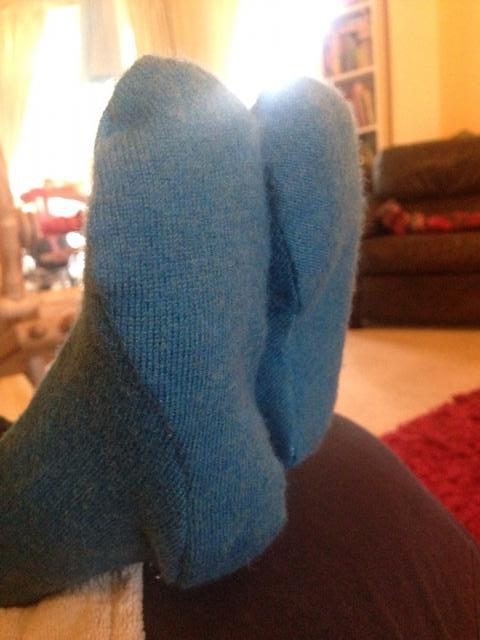 ETA:
here are the different projects I've made from just 2 small jumpers!!
- new hot water bottle cover for me
- slipper socks for Eleanor
- 2x rice heat packs for James & Eleanor
- lined mittens as a Christmas present for my mum
- 2 hats, one each for J&E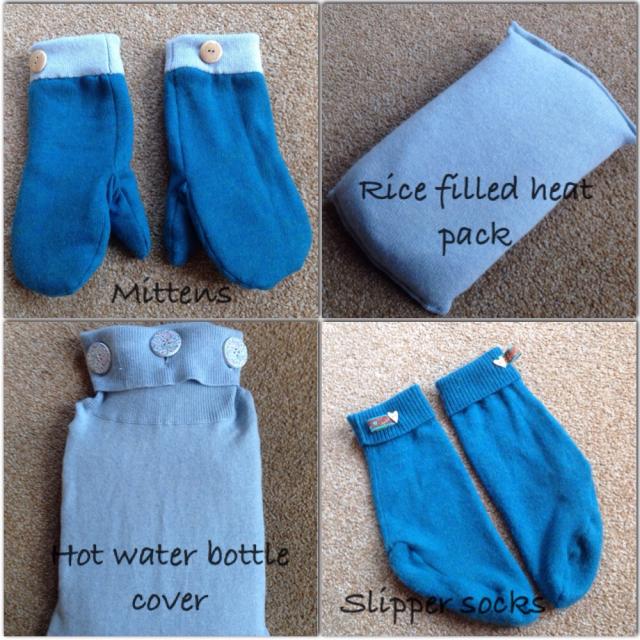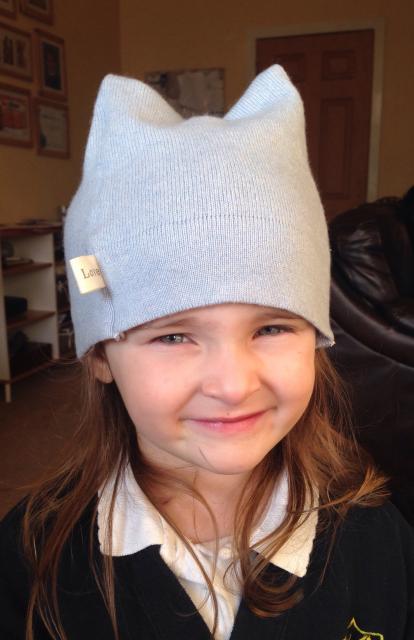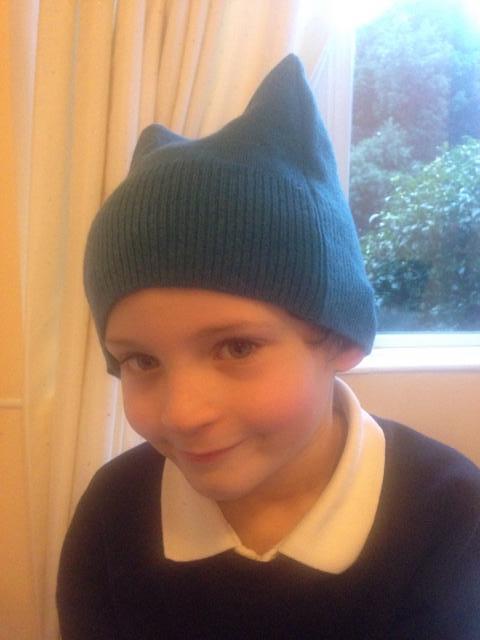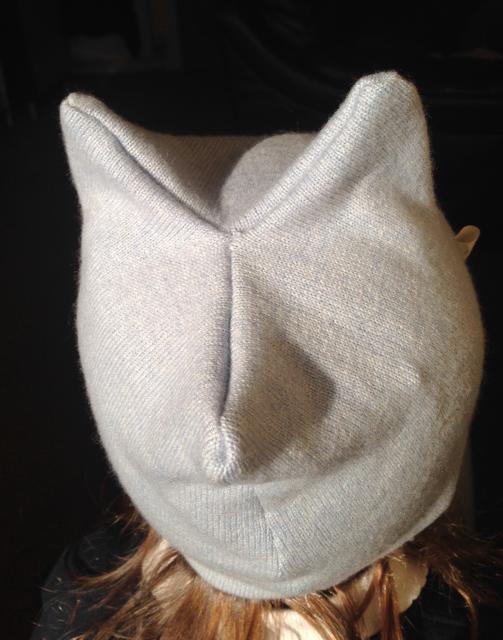 @clothmama - all these projects have made me want a serger... It would have been soooo much quicker with one!