OK so I finally got it done!
It is for someone who loves black and bright colours like pink
(does that sound like you
).
I'm really pleased with it and I think she'll like it
Please excuse the dodgy taken by a 10 year old photos - I desperately need a mannequin thing to do pics on!!! I should have done up the waist tighter as it looks abit dodgy but didnt' want to crease the material too much as it is a gift!
Front close up: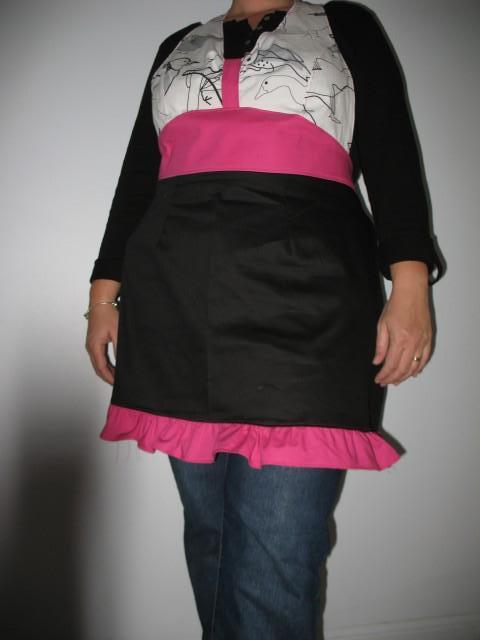 Back: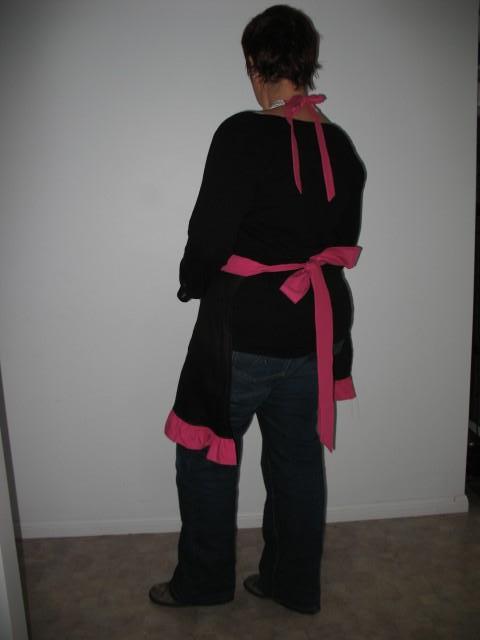 Fuller view (sorry about me
)