We have 2 of these
http://www.kidzimpulz.nl/ligge/aankleedkussen/
The one Emi has and doesn't use anymore wasn't looking good anymore and the one Isis has was getting a bit flat.
Found some tablecloth I once bought at Ikea and decided to make a new one and fill it up with the stuff that was in the one Emi had.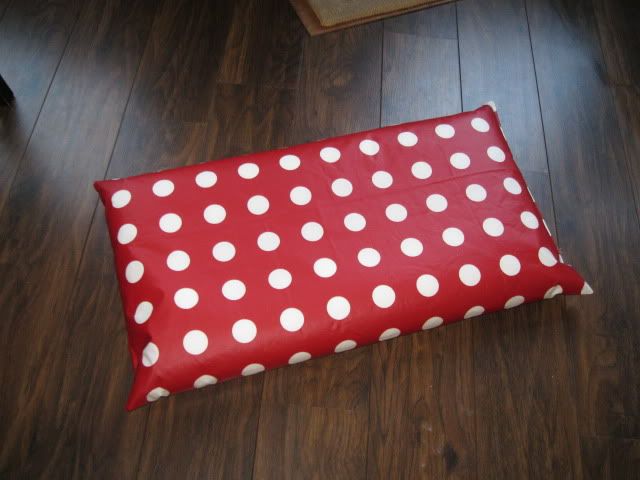 Now we have this one
Thinking of making those cotton wraps for it but like the way it looks without too.