Today is SILs birthday and I've been sewing like a madwoman to get things finished!
Crochet cushion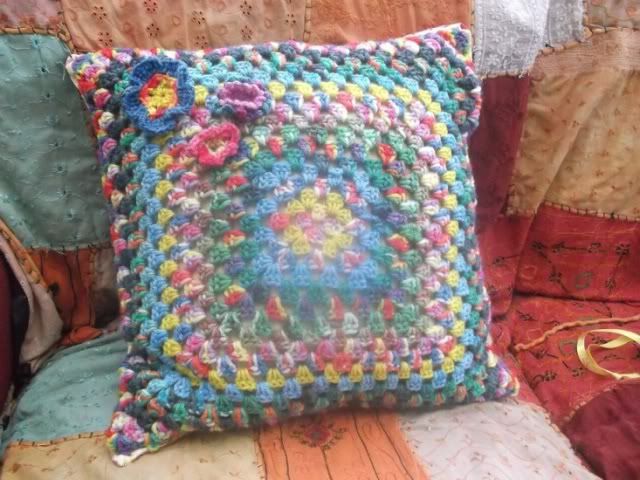 Back of cushion cover, ikea fabric
CSPs with a little bag. I'm not 100% sure she will like these, but the cushion is her main present anyway even if she doesn't fancy using CSP!
Ahh I've just realised I've not put the snaps on some of the pads yet!