We are thinking of ways to be more frugal and more eco-friendly of course! One of the everyday expenses that always feels like a waste of money is dishwasher tablets. Mr CM did some research and found there are lots of people making their own. We actually tried it today and Joel is currently examining each item as he unloads them and they are all sparkling! We made powder but I want to make tablets as I like them better (my lazy bone
) and there are lots of tutorials for those too! I'll post pics of what we did and links to the 'recipe' we used tomorrow.
Has anyone else tried this?
Edit to add instructions and pictures:
There are various recipes all over the web for making your own dishwasher tablets or powder, they are all pretty much a mix of borax, washing soda, salt and citric acid. Mr CM did the original research and found and bought the stuff for this recipe from a web site called 'Ask Sarah':
http://www.asksarah.com.au/tip-save-164 ... er-powder/
I want to experiment with with a few different recipes and to make tablets so we did a small batch (1/4 of the original from the link above).
75 gm citric acid
65 gm salt
125 gm Washing Soda
125 gm Borax
Please excuse the bad photos, the light in my house is so dim at night because of the cathedral ceilings!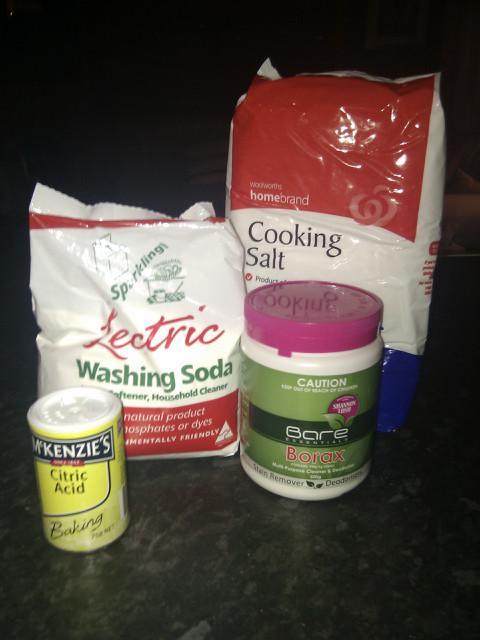 Himself measured it all carefully: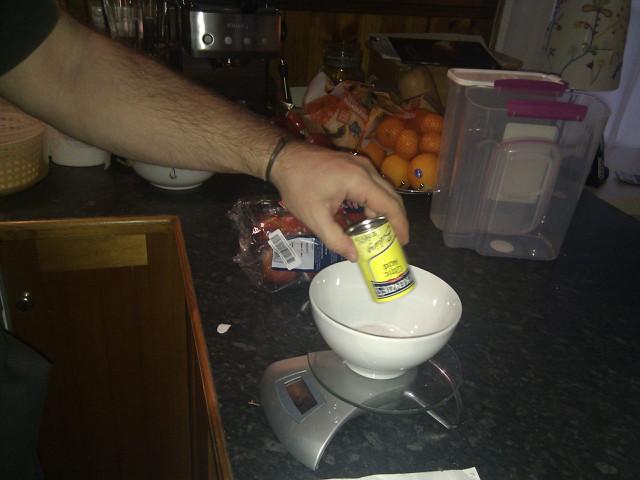 This was how much it came out to: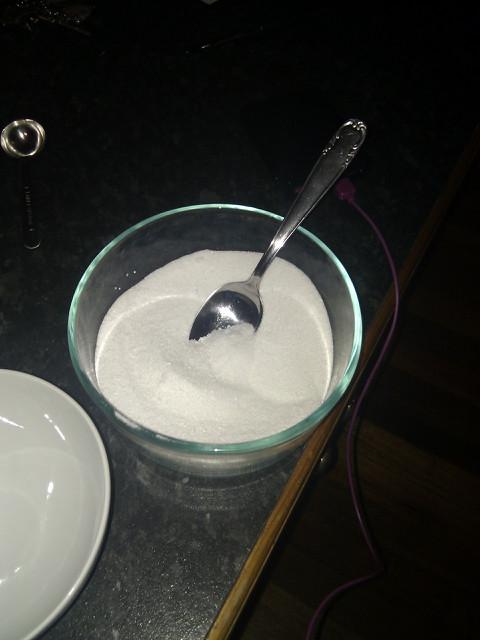 Which fitted nicely in an old coffee jar
: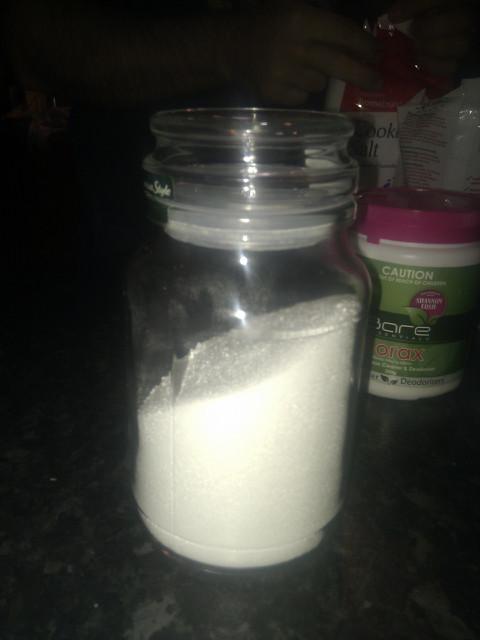 So I weighed a slightly heaped tablespoon then divided by the weight of the mix and this works out at about 20 loads. The tablets I bought last week were the Finish ones which were about $7 for 20 on special (the normal price is about $15 I think). So here is the run down in Australian dollars (they are worth about 61 pence):
Citric acid: $2.31
Salt: $0.10
Washing Soda: $0.47
Borax: $1.02
Total cost $3.90
Cost per load: 19.5 cents per load
The most expensive part of this was the citric acid which cost over $2 for the little 75gm jar. I think I should be able to find it online in bulk cheaper. As I mentioned earlier I'd actually rather have tablets and the tablet recipes I've read seem to have all the same ingredients except with lemon juice instead of the citric acid. I bought a 500ml bottle of pure lemon juice for less that $2 (and you only need a small amount - less than 100mls from memory) so I'll try making them next weekend and see how much cheaper that works out at and if they are as effective or not.