I am after a stroller as am selling our big M&P sola pushchair.
I like the maclaren quest and have been looking for the cheapest one and found the black for £129 and purple/majesty for £116. I love the black, classic, good resale value...but the purple is cheaper (like 2 new nappies cheaper
)...but is it too girlie for T??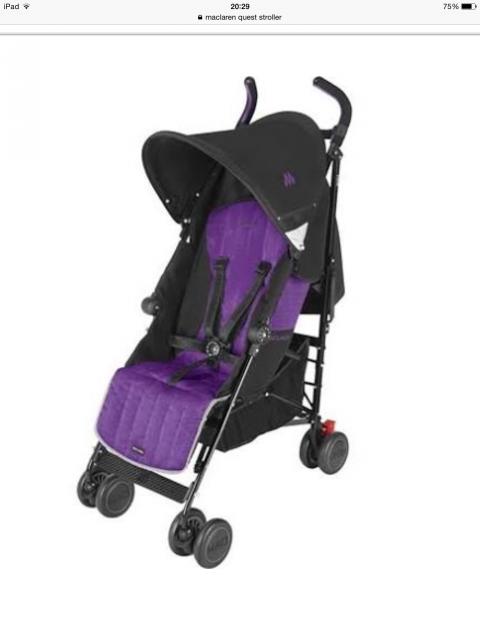 Answers on a postcard please