Price: £23.95 PayPal Costs: £1.18
Total: £25.00 + £3.90 p&p
---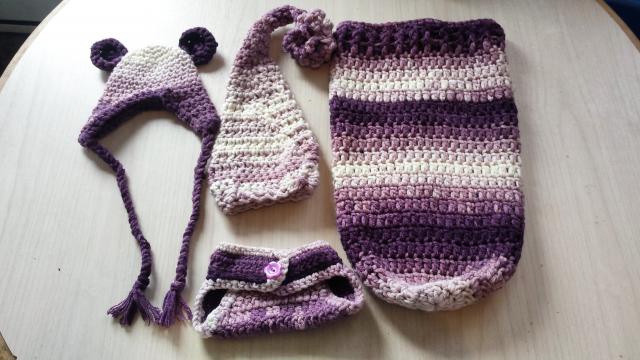 Made with bulky yarn that's 30% Merino and 70% acylic.
Pom pom is crocheted as I feel this method is safer when worn by a newborn as traditional pompoms can have loose threads.
Crocheted by hand but I'm not a professional as still learning so these won't be perfect! This is reflected in the price.