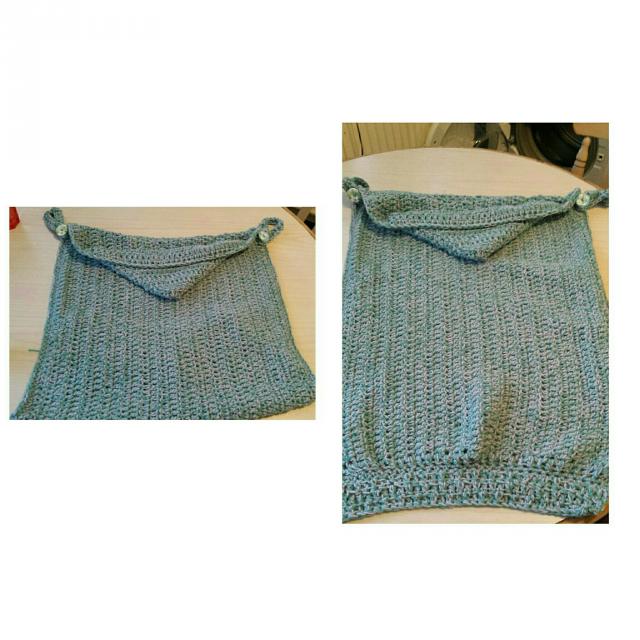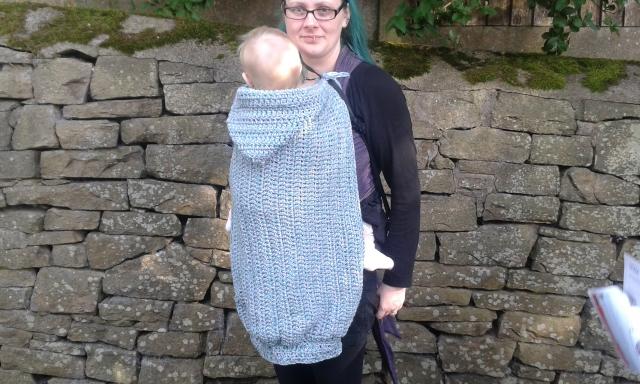 Hand crocheted sling cover with hood. Only a prototype to use up some yarn, shown used with a one year old. Will keep back/arms/neck warm but legs will need leg warmers of you are not wearing an adult coat to cover them. £25 posted plus fees. Made from acrylic yarn.
A hand crocheted snuggle rug. Could be used on carseat or pushchair or used over a song with a young/small baby in (in this instance it has a Hand warmers pocket for the grownup) made from soft squishy bulky yarn with a 30% Merino content. Matching hat would fit 9-12 months maybe bigger.
Will sell for £30 posted.
Please note I'm not a professional crocheter I'm learning. I am a hobbyist who uses crochet to help my mental illness.