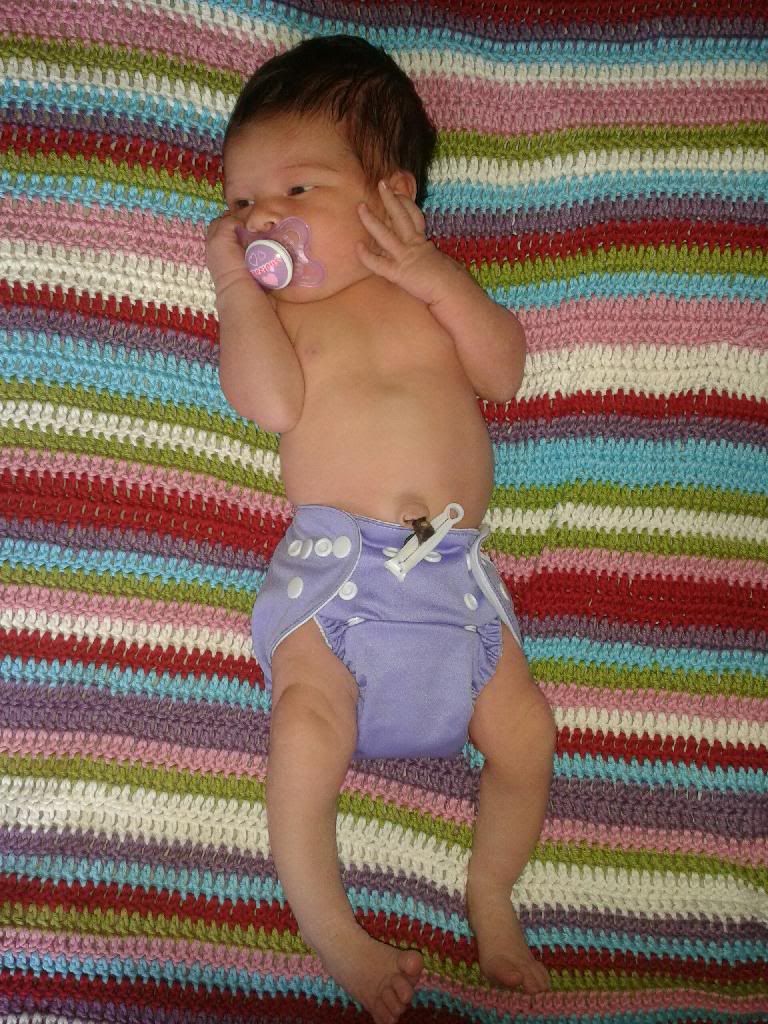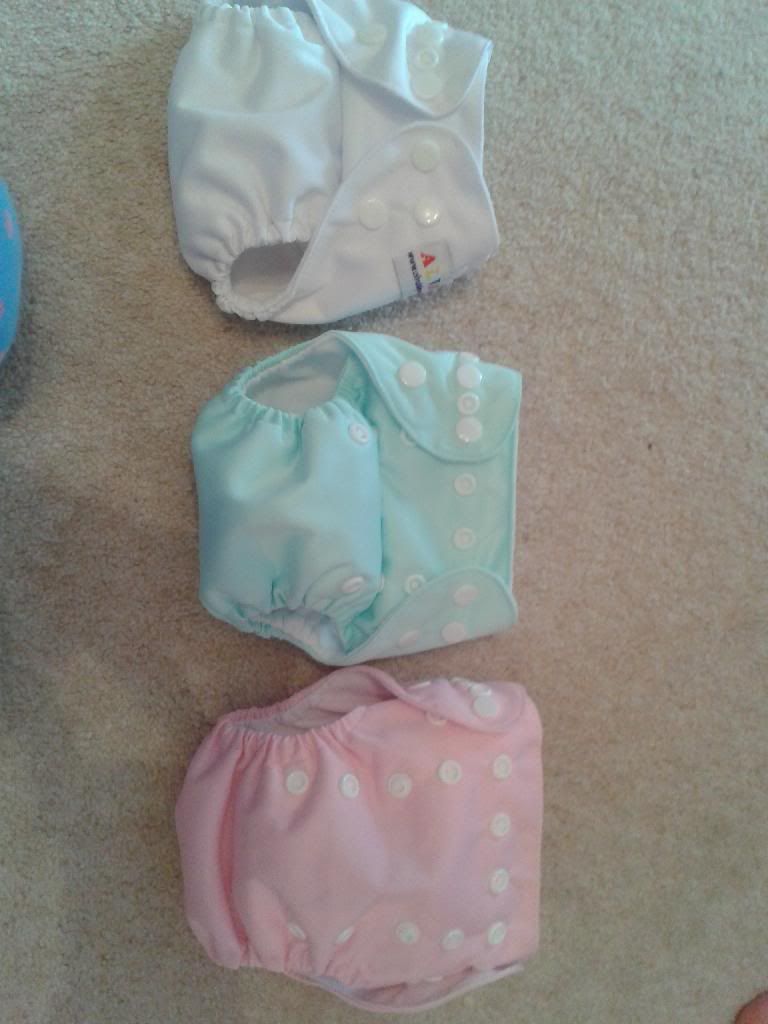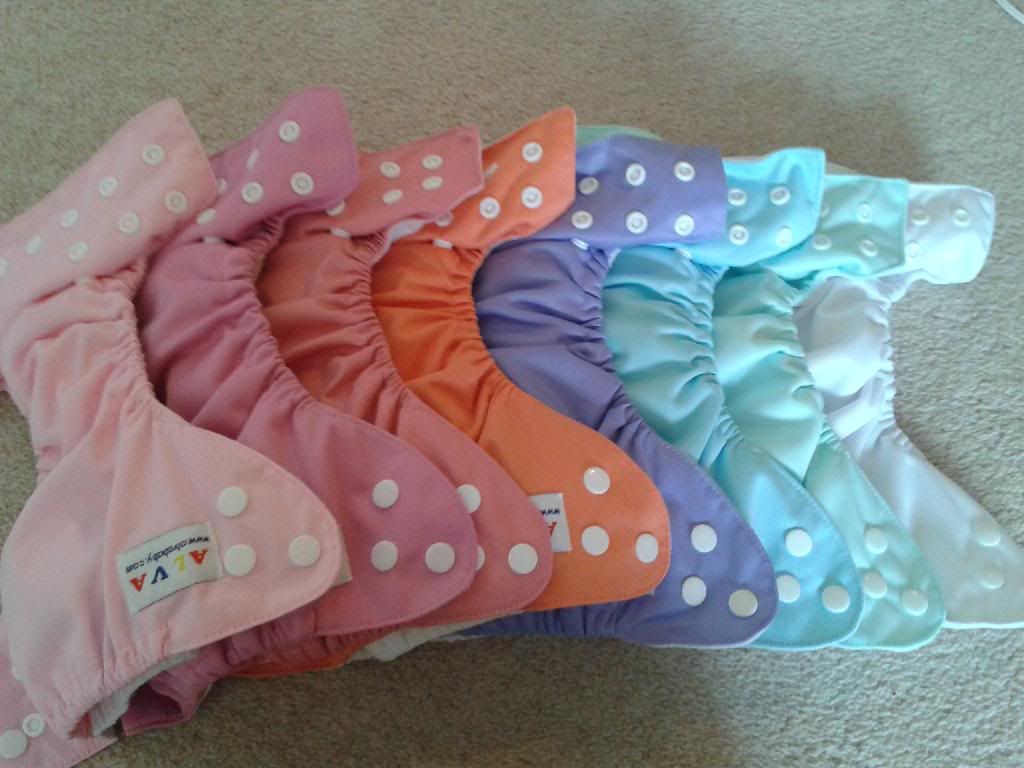 Manufacturer: Alva baby
Type of Nappy: Pocket
Fastener: Poppers
Material: PUL
Size: Newborn
Reliability: 9/10
Absorbency: 7/10 (9 with the bamboo booster)
Cuteness: 9/10
Drying Speed: 10/10
Slimness: 10/10
Value for money: 10/10
Overall Comment:
 *Fabulous! Highly recommend
Detailed Comments: 
I absolutely love these nappies.
They are an absolute bargain for one, a fraction of the price of BG newborn and teenyfits
I added the newborn bamboo boosters to boost the absorbency. I've had no leaks or pooplosions. I've been using for a week starting at 5 days. My daughter was 7lb 3oz at this point and as you can see she has skinny legs, but still no leaks what's so ever.
They have rise poppers too so are a better fit and slightly longer lasting than other newborn nappies I've tried. Also because they can be adjusted they don't come too high, so no problem with the cord.
Like the other Alva baby nappies they have the hip and waist snaps so no wing droop.
I marked down on cuteness because so far they don't do any prints for girls. ( 2 available for boys) they are still adorable though.
They are really slim between the legs, so baby doesn't look like she's riding a horse!
Only problem would be the the pocket is obviously tiny or they wouldn't be so slim, meaning I have to stuff the nappies as hubbys hand would never get in there.