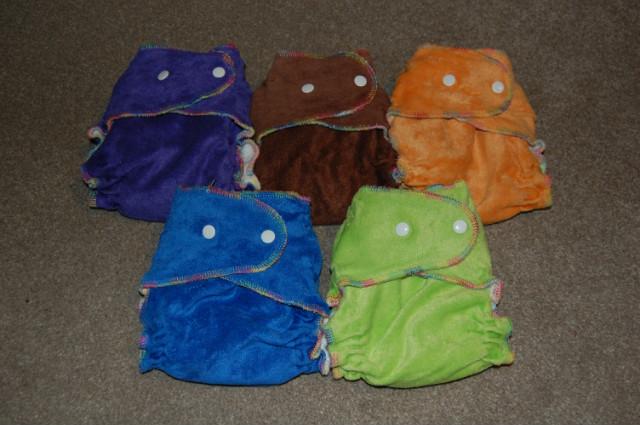 ONLY BLUE AND BROWN LEFT NOW
As shown above, "large" size bamboo velour nappies with T-shaped inserts. Very absorbant, colour safe and lovely and soft. I bought these new myself when I had two kids in cloth but DD potty trained not that long after and I now have far too many nappies for one child!
I cannot find the size guide any more, but the rise is 34cm unstretched. The waist tabs are generous so they'd fit any size child in the waist.
£4 each, postage and fees to be added at cost (2 nappies cost £2.80, might be able to squeeze a single nappy in as a large letter, I'm not sure)