This stash contains 30 x size 2 TotBots bamboozle stretch (suitable from 9lbs to 35lbs).
Also includes
10 x Totbots flexi wraps size 2 (various patterns)
10 x Bum genius birth to potty Flip Covers (various colours) - which work really well with the stretchies
1 x Rikki wrap small.
1 x Purple Itti Bitti Tutto BTP AIO,
1 x Bambooty AIO
1 x Bum Genius Organic AIO
5 x Close Parent popper night time boosters
approx 30 reuseable liners & a roll of disposable liners.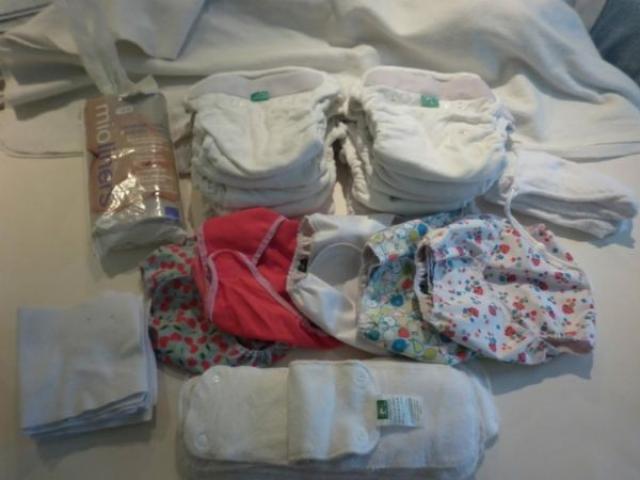 [/url]
Picture is just a small part of the stash.
Buyer takes all. Preferably collection only from Bristol.