Price: £43.27 PayPal Costs: £1.73
Total: £45.00 + unknown p&p
---
A Mama Knows nappies now sold
10 Totsbots bamboozle stretchies, size 2 (9-35lb). All used, but in great condition, just a little fuzzy at the edges of the velcro. These are the previous style, solid colours, I have two red, two orange, two blue, two purple and two green. Look for £4 each plus postage, or £40 for all 10 postage included. (One of the red ones is MIA, but will be included in the sale!)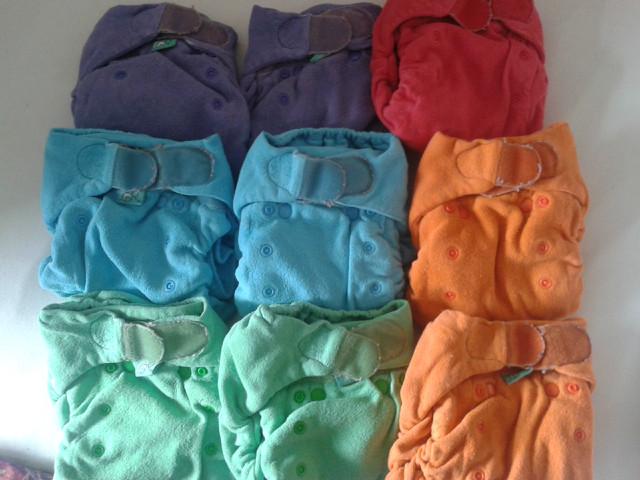 Also, 6 A Mama Knows hybrid nappies (hope I'm posting in the right place for these!). These are bamboo nappies with a hidden PUL layer. They can apparently be used for short periods without a wrap, but I have always found I needed a wrap over them. Saying that, with a wrap on they last really well. They are quite slim, with a cute frilly rainbow stitched edging, an inbuilt booster and a snap-in booster, both bamboo, and popper fastenings. The poppers are front fastening, and there are two sets of rise poppers as well. So far as I can see there is no staining, but a couple are beginning to look well used. (See pics)
I'm hoping for £3 plus postage for each nappy, £2 for the two less good ones, or £15 inclusive of postage for all six.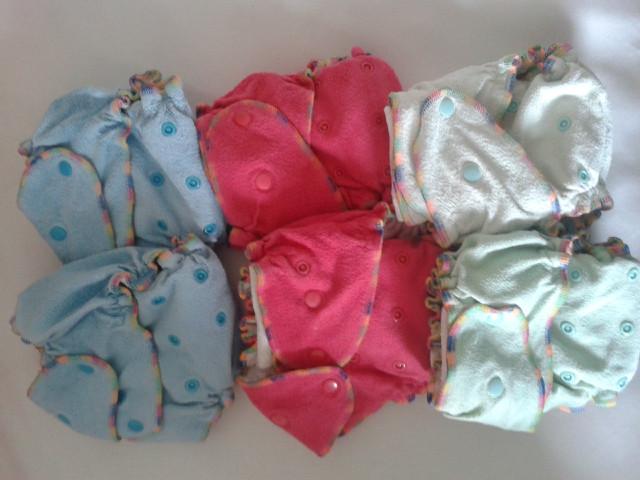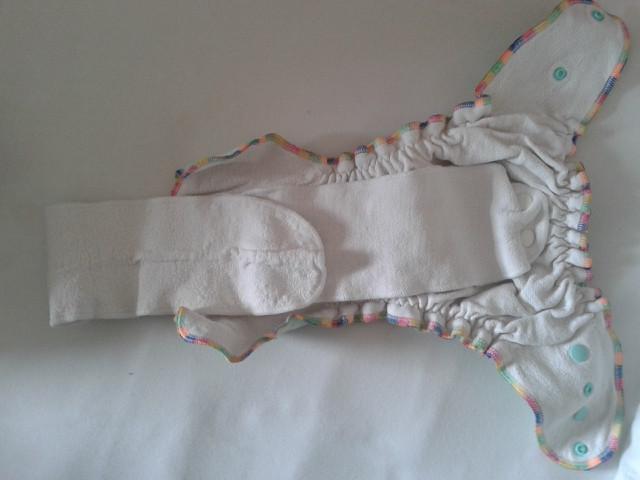 The red nappy here is missing the female part of a popper. I haven't found it a problem, and if you have snaps pliers I expect it would be easy to fix.
The green nappy is looking worn below the rise snaps. It also has a worn patch down the middle of the inbuilt booster. I don't think either patches affect use of the nappy, but do affect it's looks.
Thanks for looking!