Price: £9.46 PayPal Costs: £0.64
Total: £10.00 + £2.80 p&p
---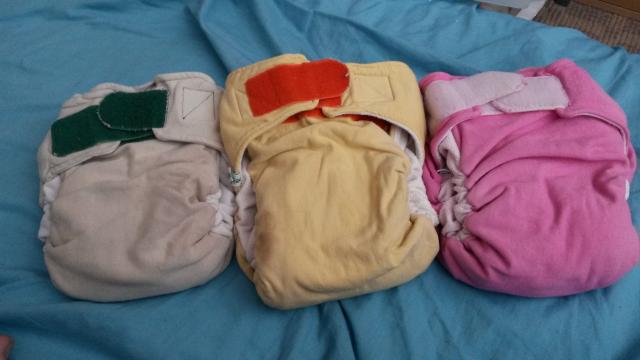 I have here 3 UD night nappies in french soy. Soy is a super absorbent material that doesn't go hard like hemp. all come with the original inserts/absorbency chosen by me at the time for my super heavy wetter. They are the most absorbent nappies I have ever used. These ones are all large and all have fleece lining inside. The one in the middle has some staining to the inside which will probably sun out.
I am hoping for £10 each plus post as they cost me around £20 + when I bought them. I am more than happy to do discounts for multiple purchases.
I also have some with side snaps that I have listed serperately and some medium ones that I will be listing.