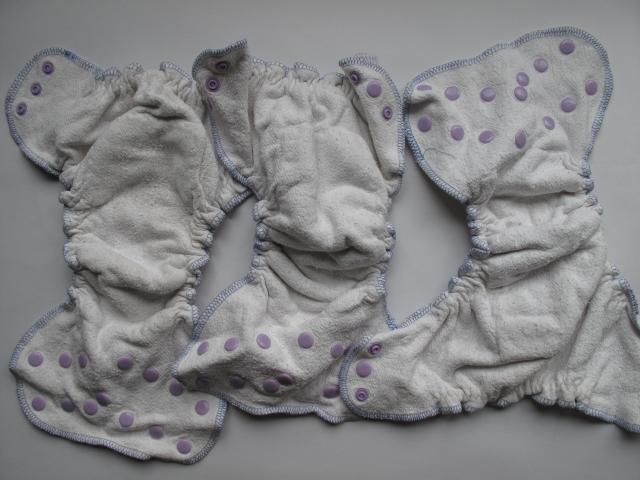 No more nappies needed in this house! Time for new bums to enjoy the lovely clothies that live here!
To go are...
Ellas House
7x small
colours - 3 x purple stitching, 2x green, 2x blue
popper fit
excellent used condition. bit crunchy, could do with a wash to soften.
All in for £15

1x tots bots bamboozles
size 1
Cream
Super soft, hardly used. velcro
£2 plus pp and postage
3x tots bots
(the ones that make your baby's bum look like the fairy liquid baby
size 1
1x blue
1x cream
1x white (bit crunchy, but soften with a wash)
velcro fastening, well used, no stains
All three for £3, plus fees and postage
Or all above tots bots (4 nappies in total) for £10 inc fees and pp
Will upload pics in a mo, currently having trouble!
amy