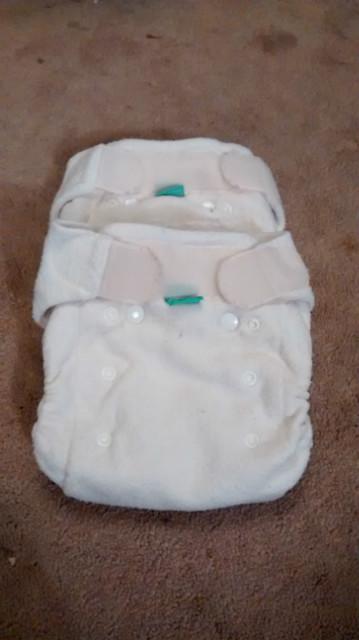 Tots bots Bamboozles size 2 (there are two of these) - for 9-35lb. there is a stain on the booster liner of one of these. May come out with sunshine, but I haven't tried because it's gone away (the sun, that is) £3 each plus postage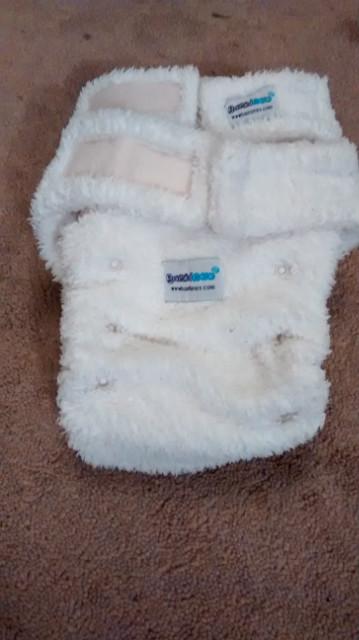 2X bambinex Teddys. These have poppers which make them fully adjustable and suitable for smaller size babes as well. The liner of one is a little pilled (from washing) and the liner of the other is a little stained (again I haven't really tried sun, it may come out. £3 each o.n.o.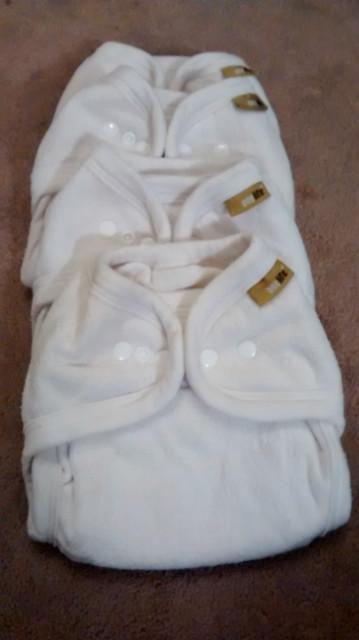 One life nappies X 4. These are designed as birth to potty. Lovely nappies. all cotton. Come with a booster. One of the boosters has never been used. Two of the other boosters are a little stained. The nappies are generally in great condition. £3.50 each ono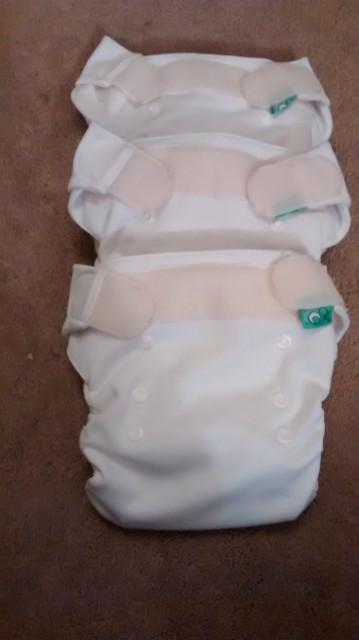 Tots bots flexitots size 2 (9-35lb) X 2. Polyester outer with microfibre inner and bamboo booster.Both in really good condition, no stains! Both boosters never used. £5 each.
let me know if you are interested in any of the above and I will let you know postage, which I will do at cost price.