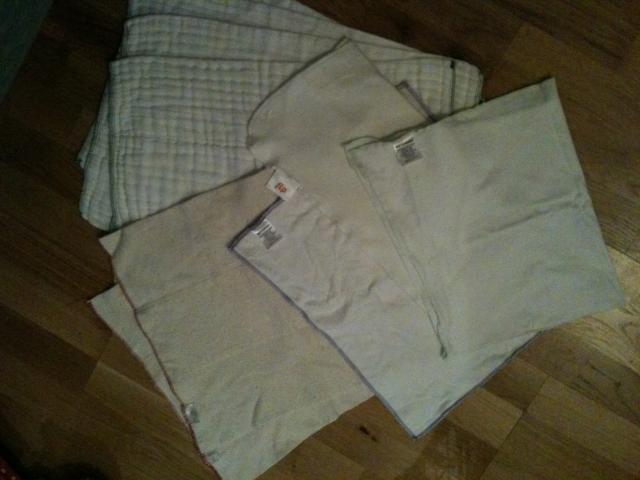 I just bought these to try prefolds for myself but we went with aios in the end so they've only been tried out as are all in excellent condition.
4 large prefolds (top of photo). I don't know the brand but I think they cotton, dark green stitching. Very soft and lightly used. Excellent conditions. £2.50 each plus postage. (Or all 4 for £7.50 plus post).
Everything else in the photo has been sold.