Ok here we go, massive sell off, all excellent condition, no staining, many bits new and never worn. All postage is free.
kanga care wet bag large £5
small prefolds (never used) £4 each (one is a large, same price)
Tots bots Bamboozle stretch birth to potty size, still super soft excellent condition, very slight staining on one tongue (shown in the last pic) £7 each
Weenotions birth to potty pocket nappies, each comes with a medium/large (joined together) insert and a separate small booster all in bamboo terry the nappies are superb condition used only a couple of times each and the big inserts have never been used £9 each I have a further 2 of each of the inserts £3 for the large ones and £2 for the small.
Large chunky fleece wrap £5 and a birth to potty pocket with skulls £5
xl couche cover in felted turquoise tie dye wool £6, 0-3 month moustash wrap £4 and punk gorilla wrap £4
6 x Birth to potty pockets in slim minkee fabric outer, unbranded, never used, £4 each
Shorties in blues, crochet by me never worn, will need lanolising £15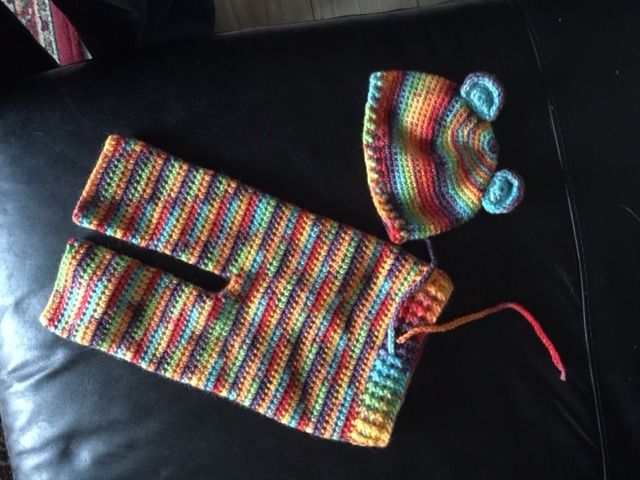 Rainbow longies and matching hat also crochet by me in 0-3 month size £25
Weenotions bamboo terry wipes in 3 styles 27 in total £10 the lot