Price: £48.10 PayPal Costs: £2.11
Total: £50.00 + £6.10 p&p
---
Hi everyone,
I was a member of this forum back in 2008-2009 ish with the username Slumberlion. I can't seem to log in anymore (I guess it's just been too long!) so have had to set up a new account. I was having a clear out and came across my dd's nappies. She is now 12, so we really have no need for these anymore! I'm not sure why I hung on to them - nostalgia I suppose. I did sell on her more basic ones once she was potty trained, but these ones were my absolute favourites. I have now accepted that I need to part with them! Please see details below. Unfortunately I can't find any details regarding my initial purchase of them - so cannot be 100% sure on material and size. I know she wore them during the same period of time, and one is labelled a Medium. They all look very similar in size to me - so I'm making an educated guess that they are all a size medium. If anyone would like measurements, or the nappies laid out next to each other for comparison - just let me know
Please see prices for each individual nappy, with postage charge. Postage can be adjusted for more than one item. If anyone would like the whole lot, I would accept £50 (+ signed for 2nd class postage £6.10).
Apologies for the post being photo heavy! Any questions, just let me know.
Holden's Landing Night Time Nappy - £15 + £3 2nd class postage
I'm confident that this is bamboo velour. Appliqué on back and front. This was my absolute favourite nappy. It is in excellent condition.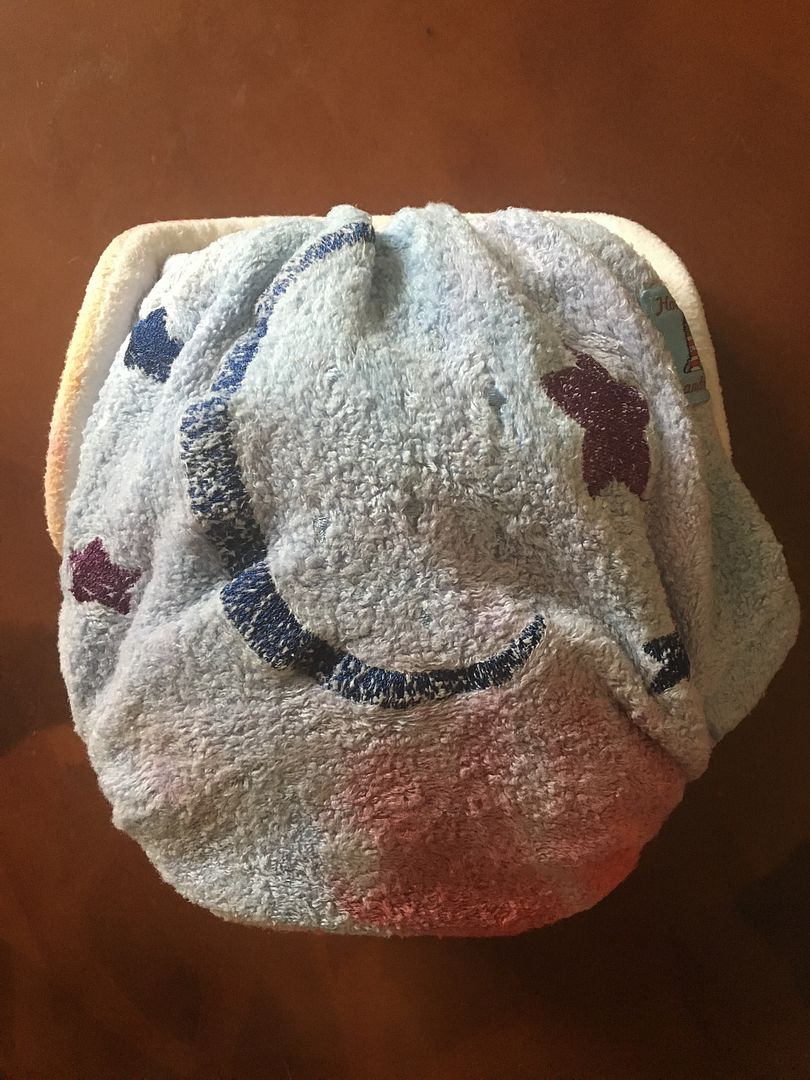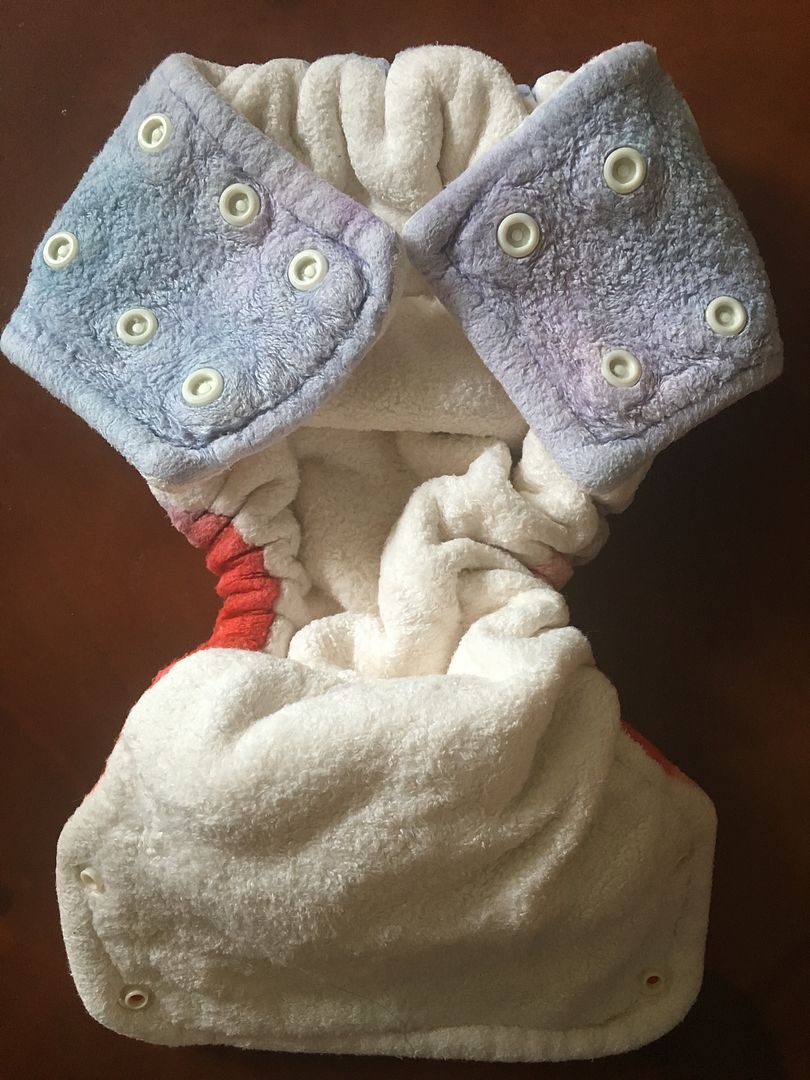 Night time booster (looks like bamboo) - £3 + £3 2nd class postage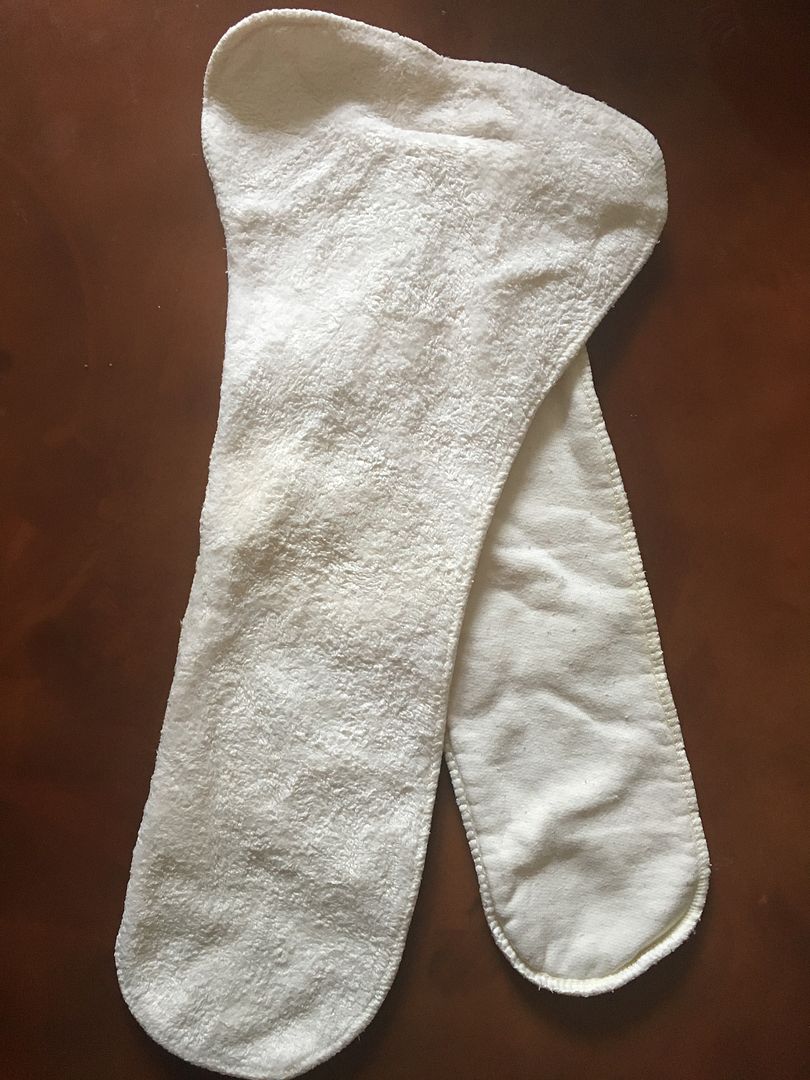 Holden's Landing - Bamboo - £7 + £3 2nd class postage
No staining, but there are areas of threadbare. Please see photos.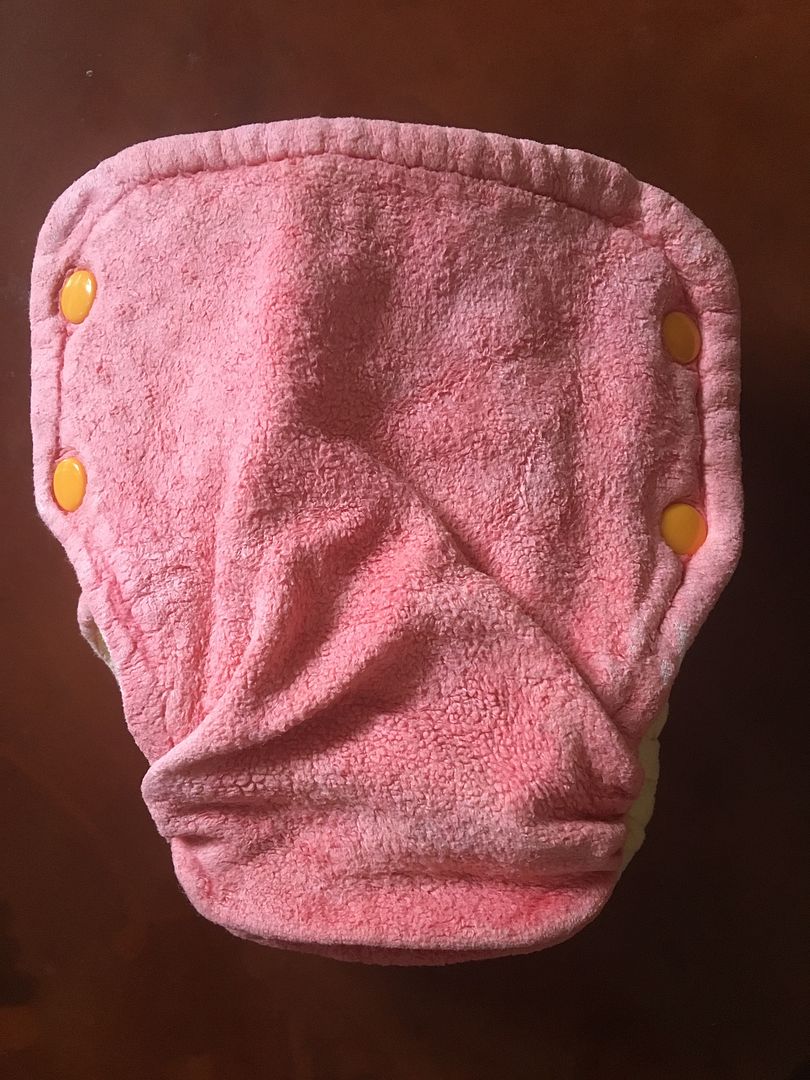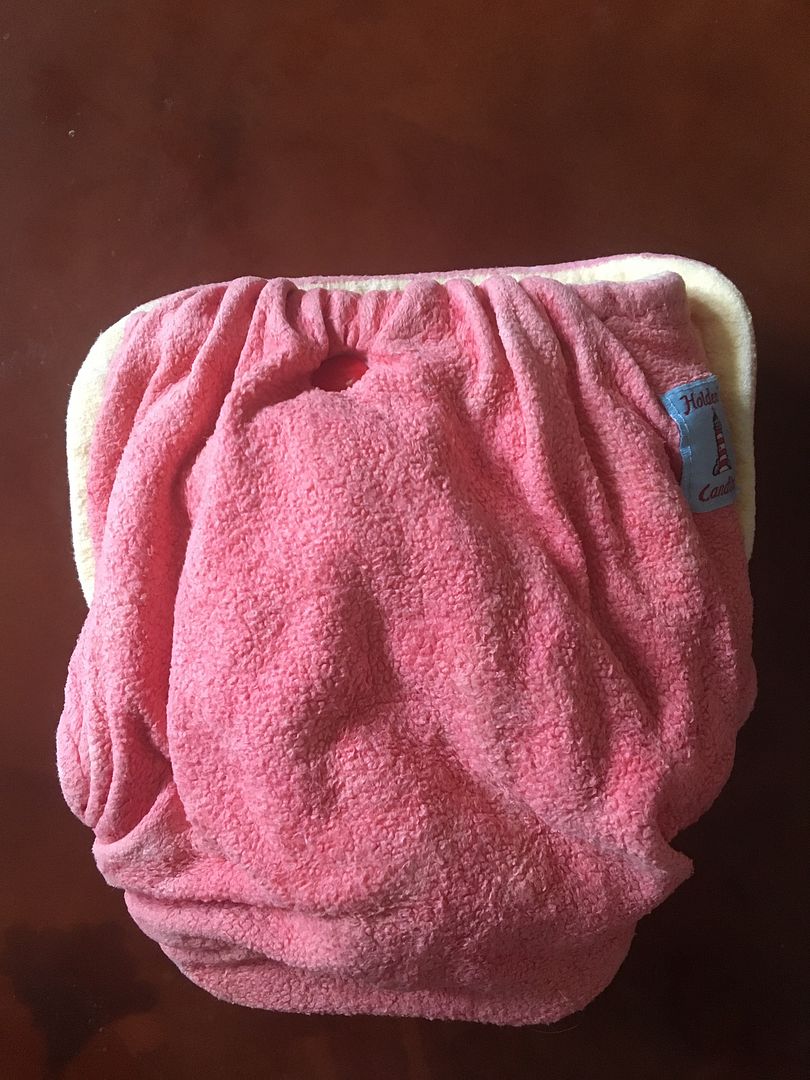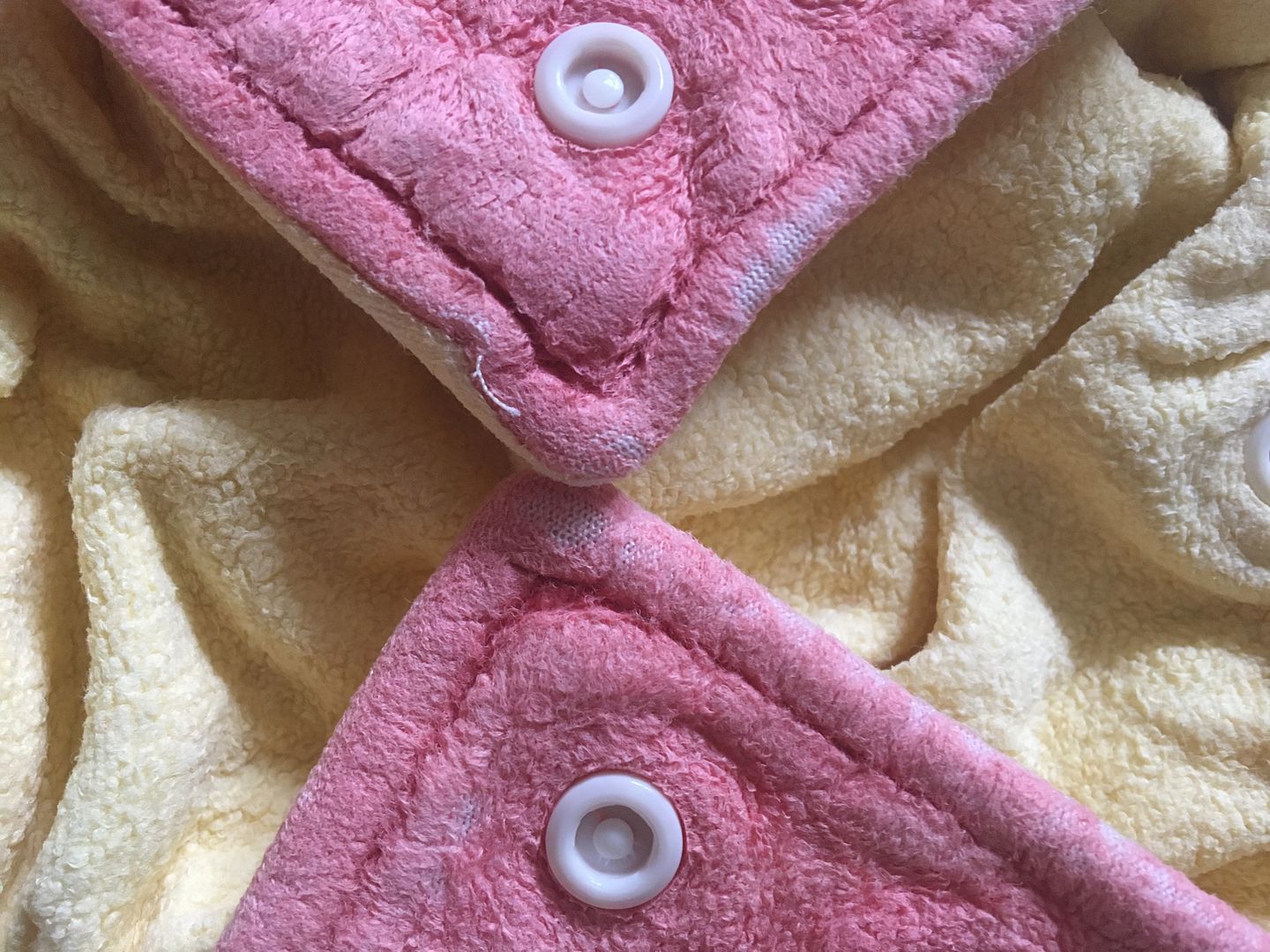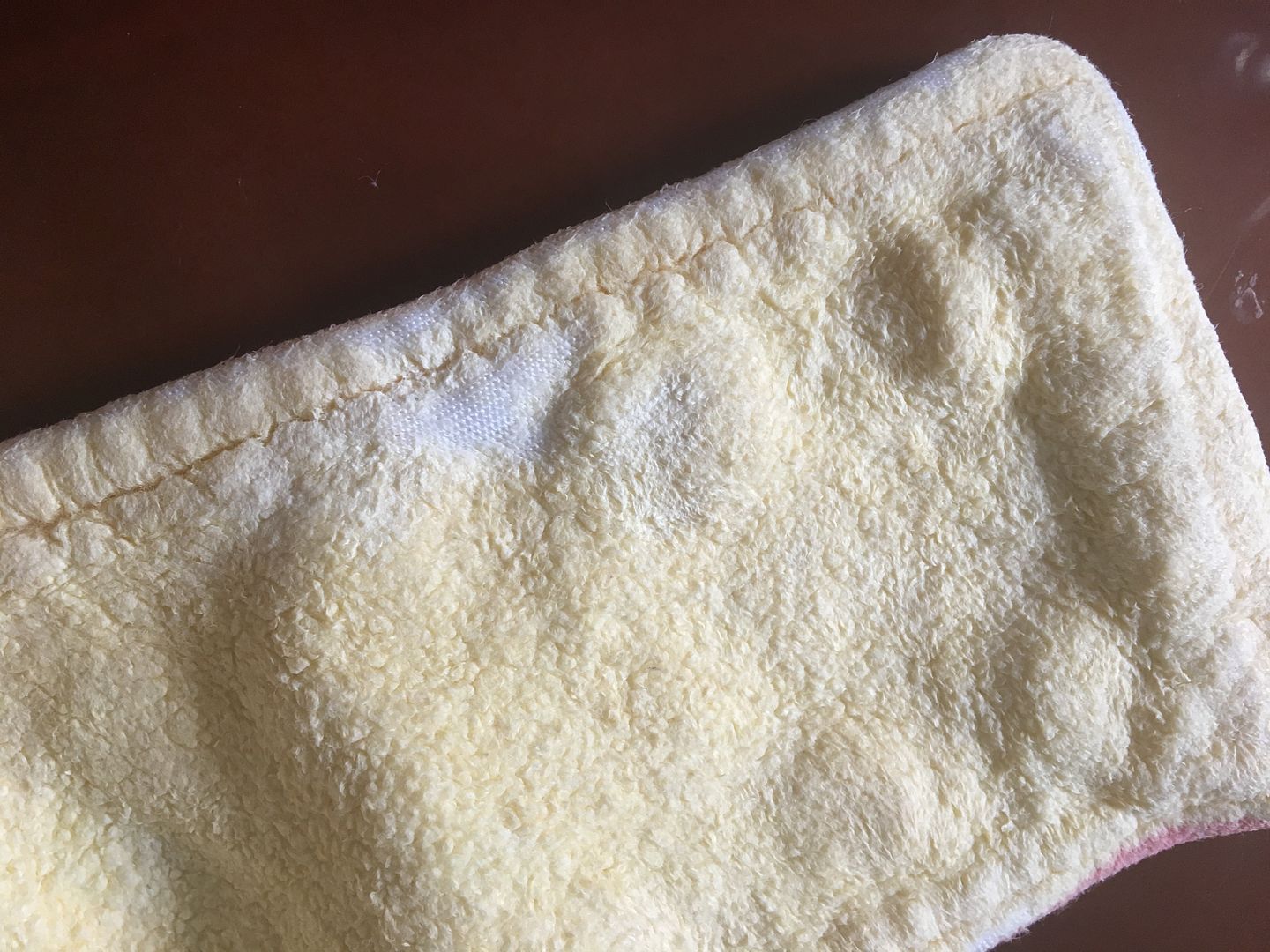 Patty Naps - £8 + £3 2nd class postage
Bamboo inner with a cotton pattern outer.
No staining, a few areas of threadbare on the legs. Please see photos.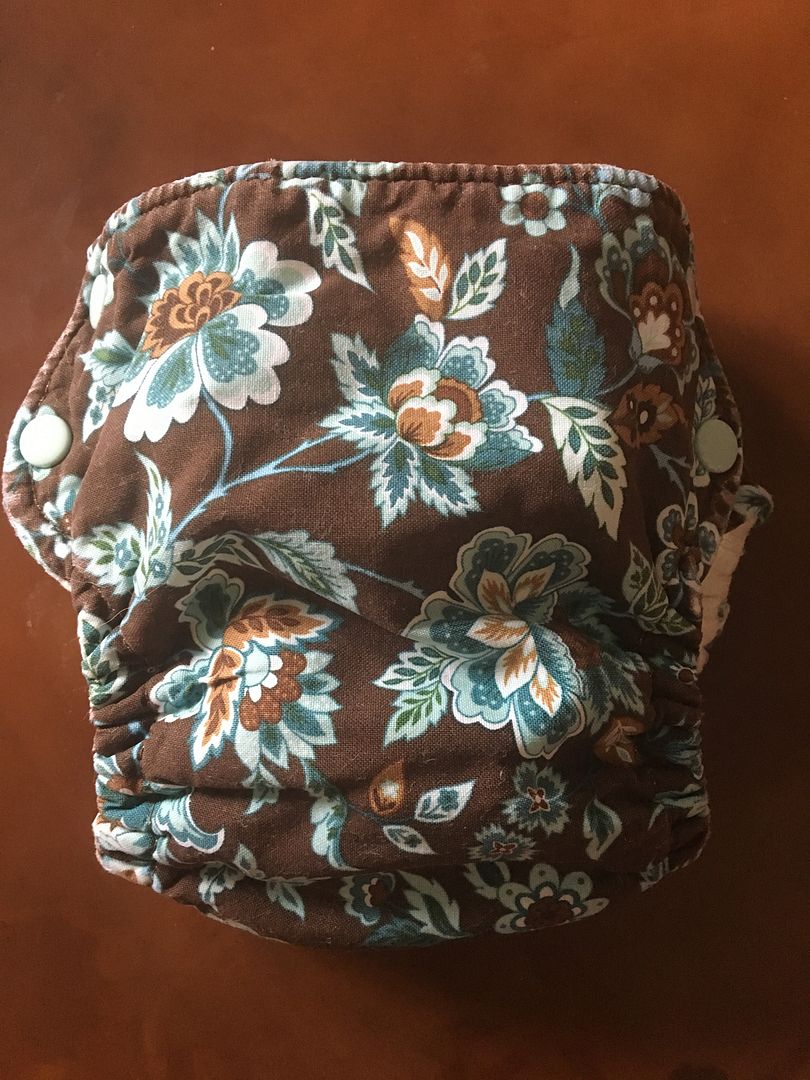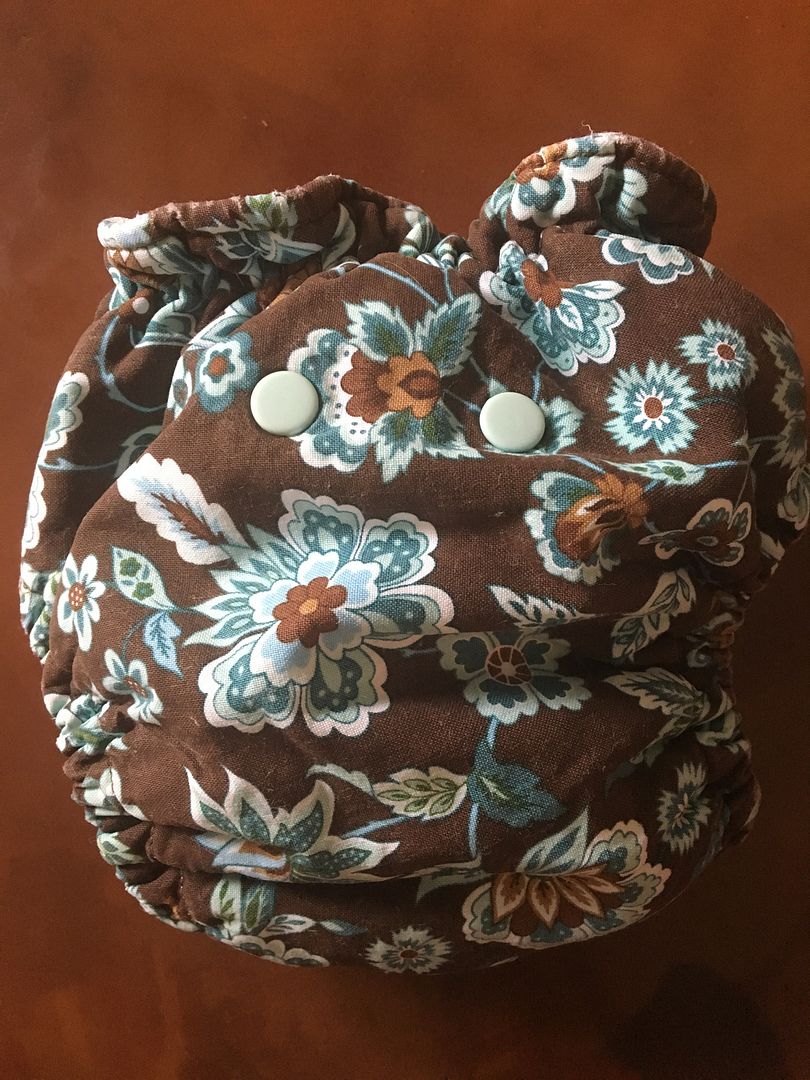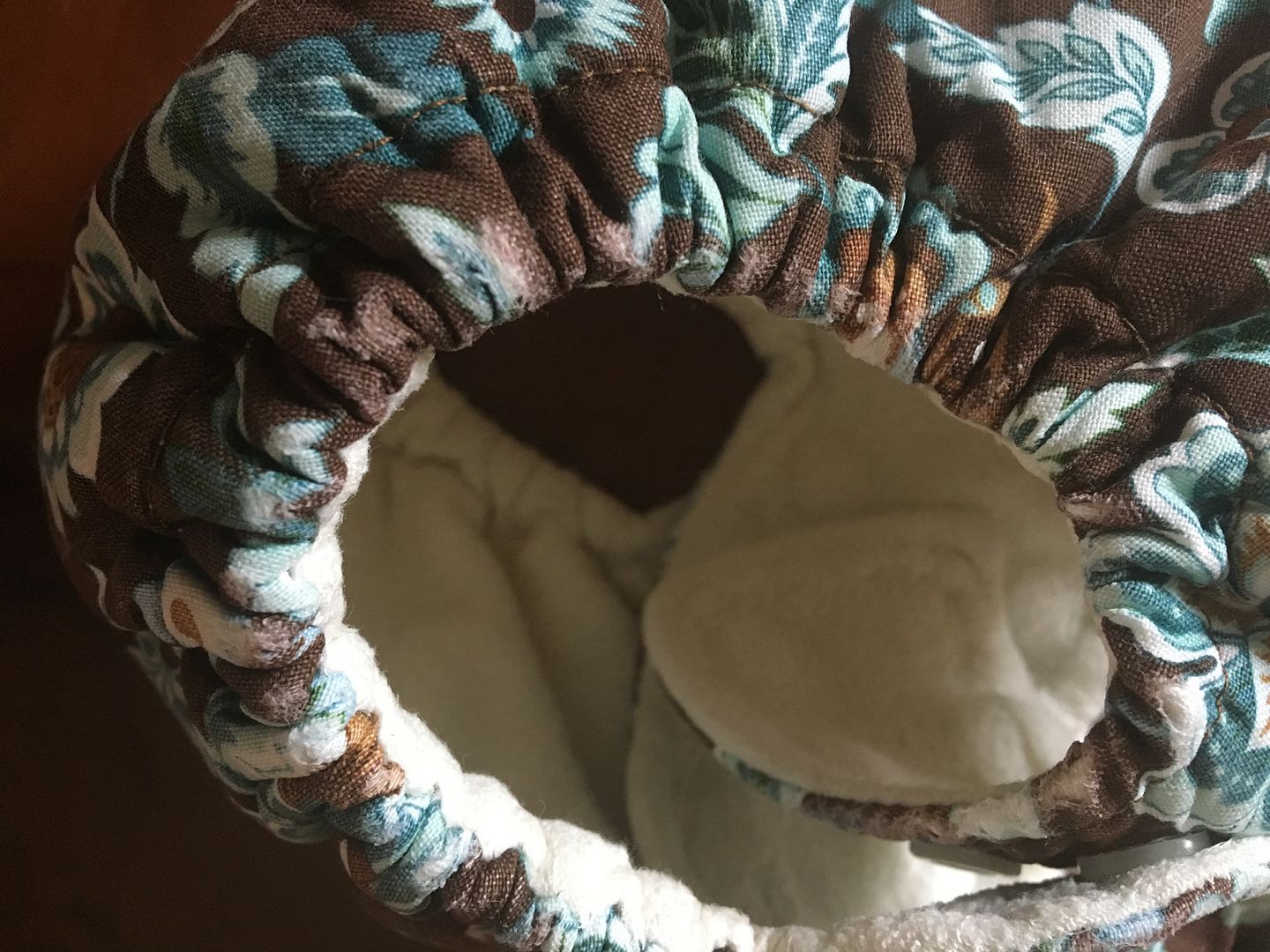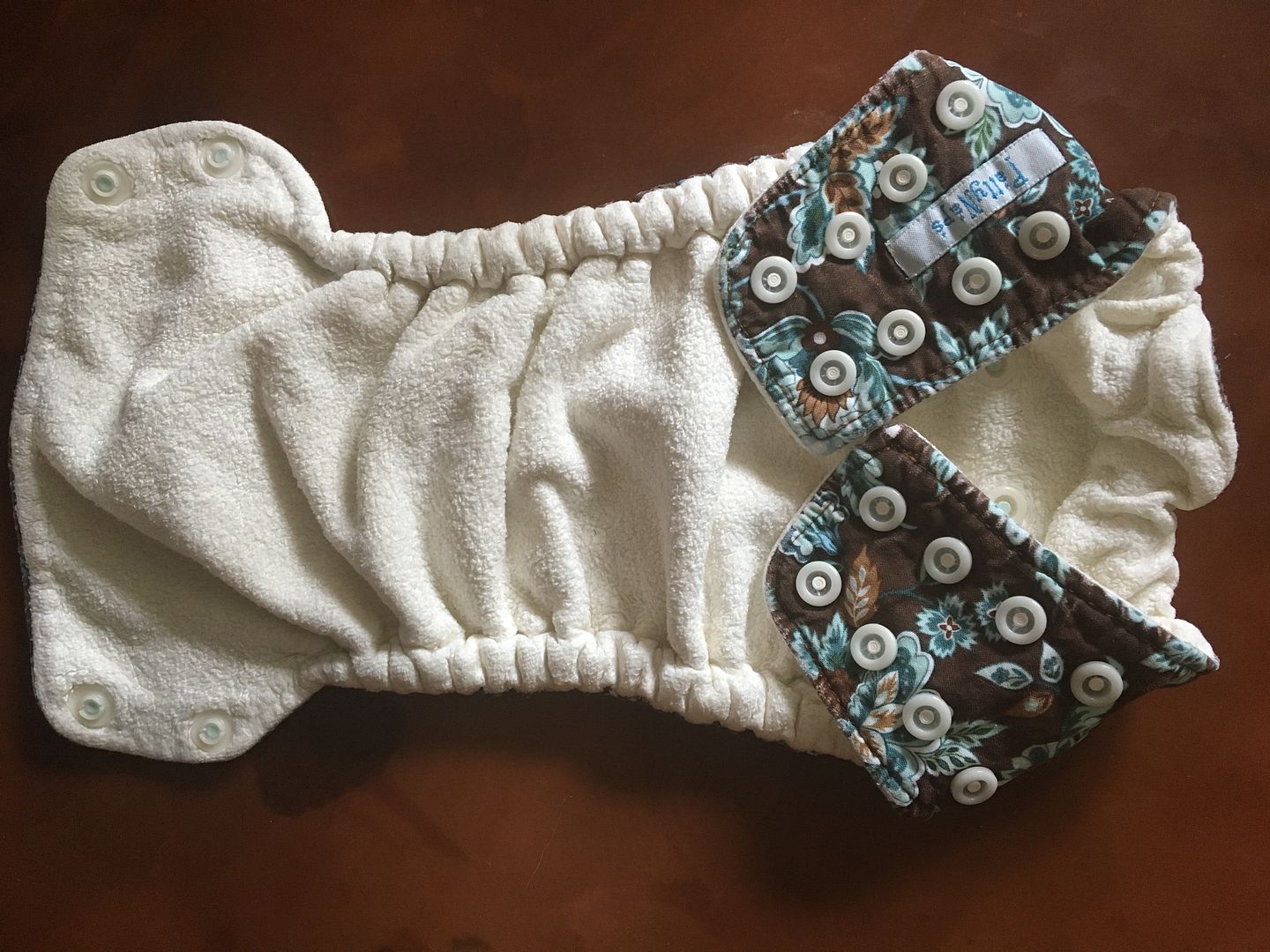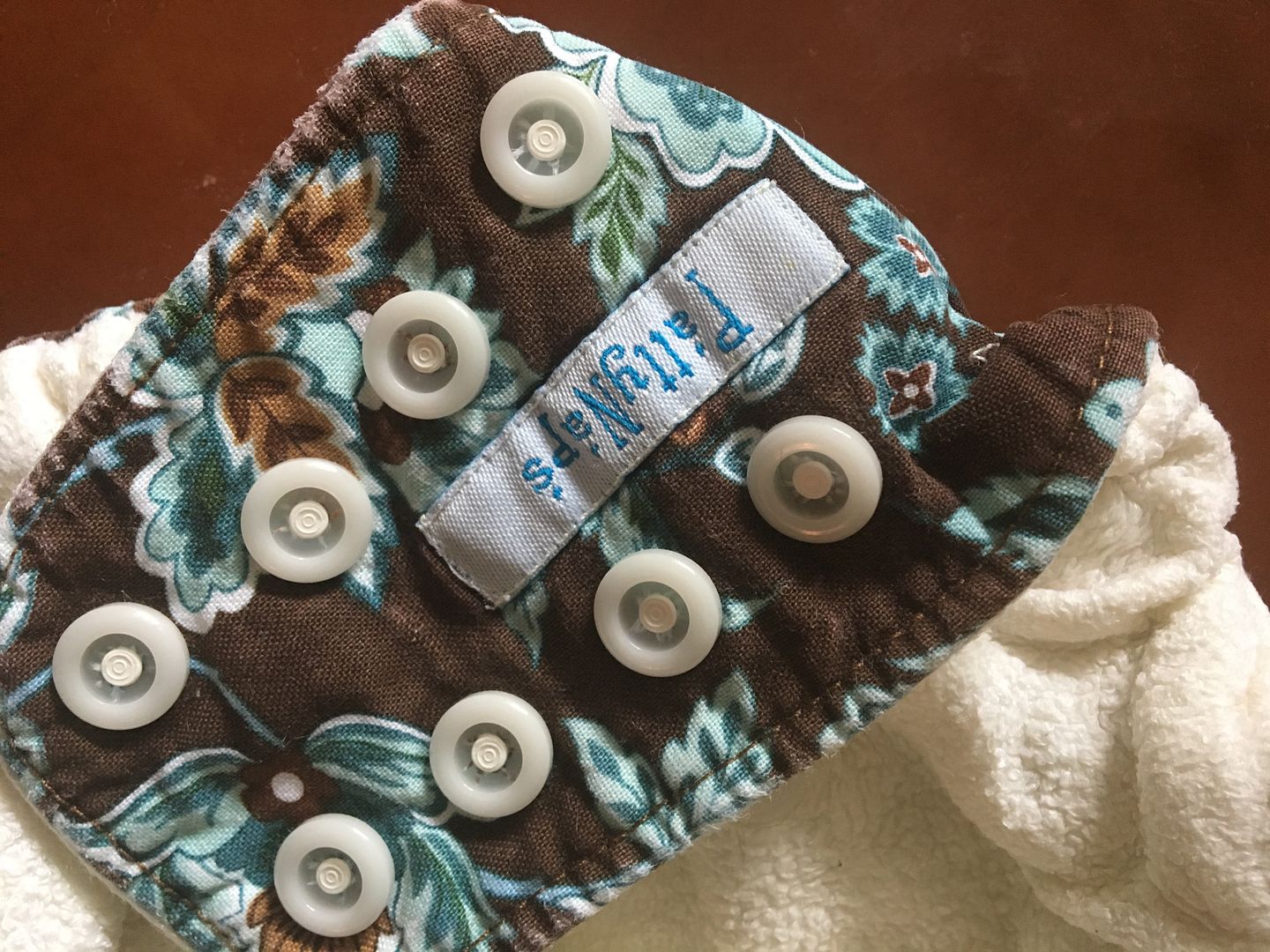 Precious Baby Bums - size Medium - £10 + £3 2nd class postage
I think this is cotton towelling with a bamboo velour snap in booster pad. Great condition. Only one area of threadbare. Please see photos.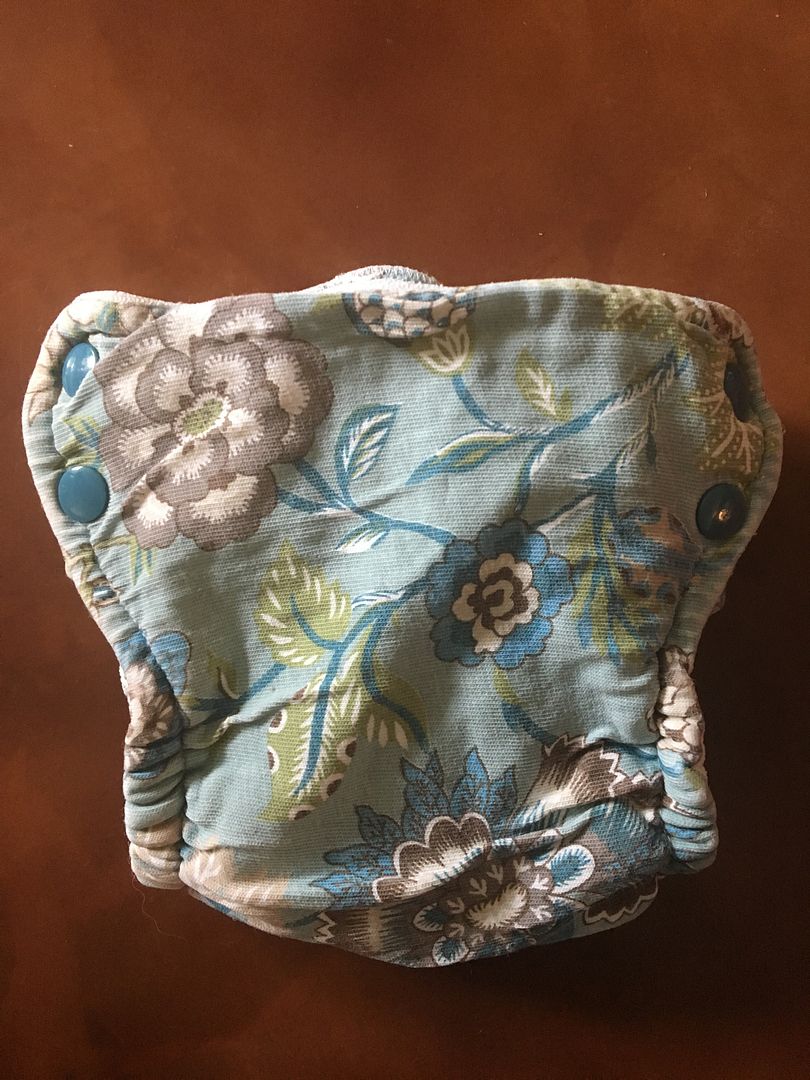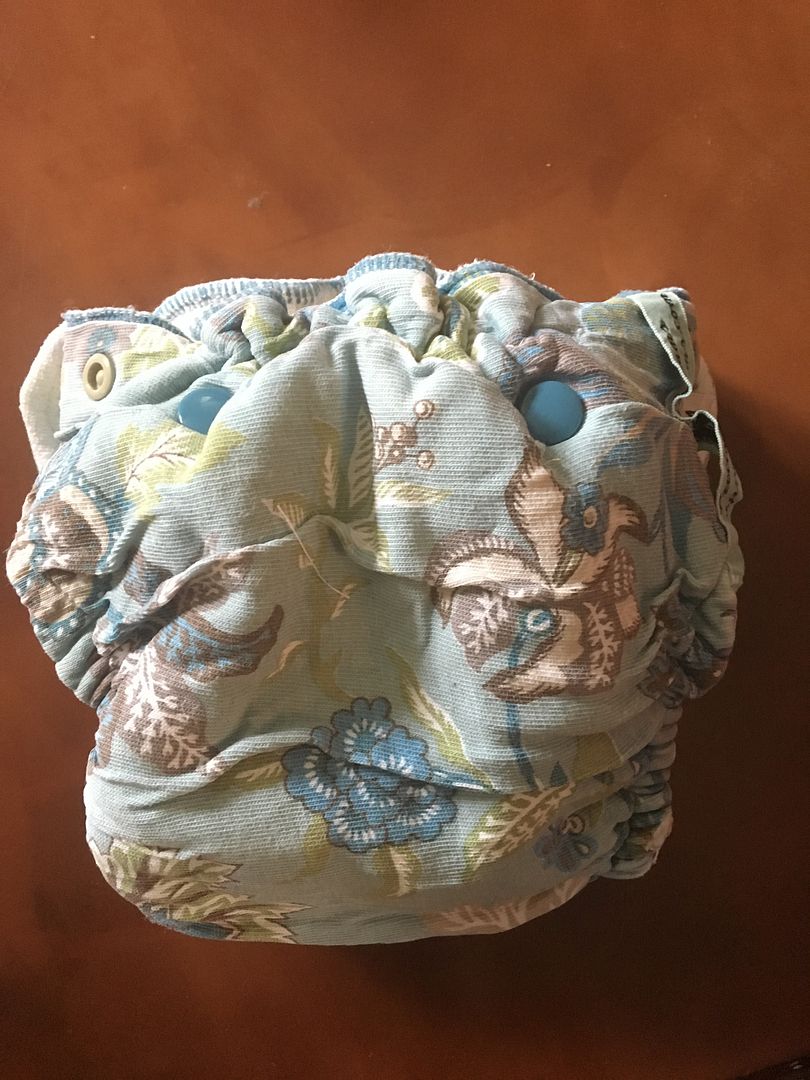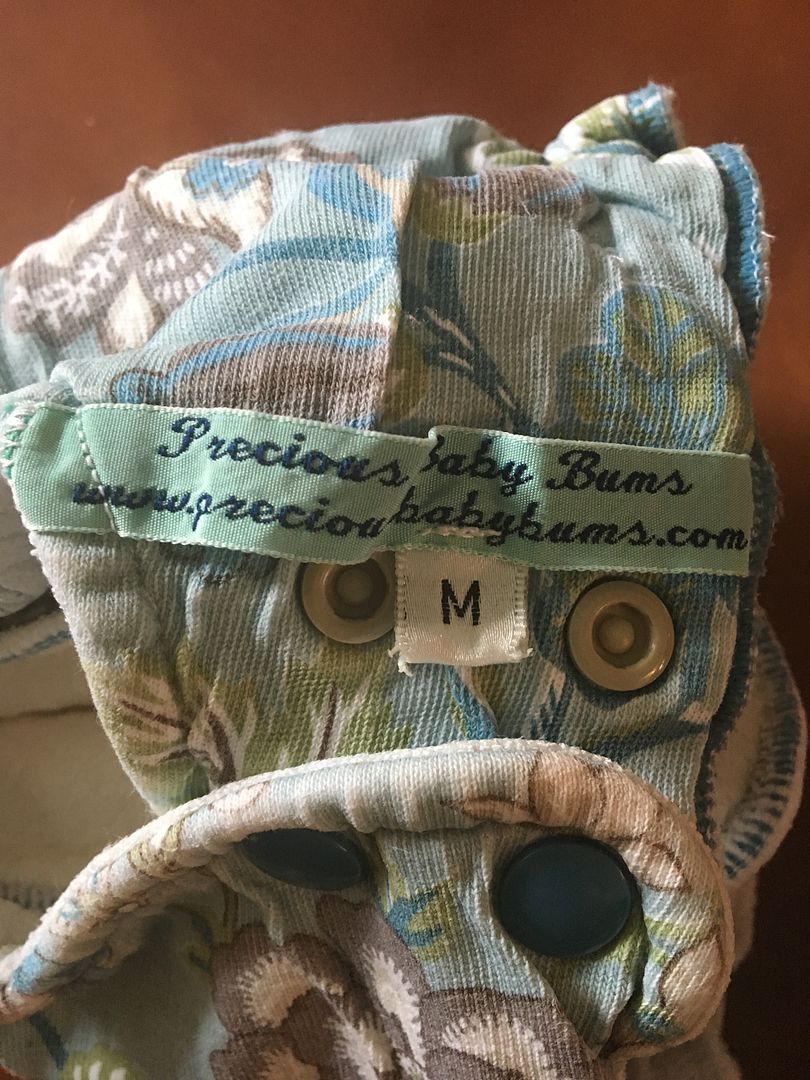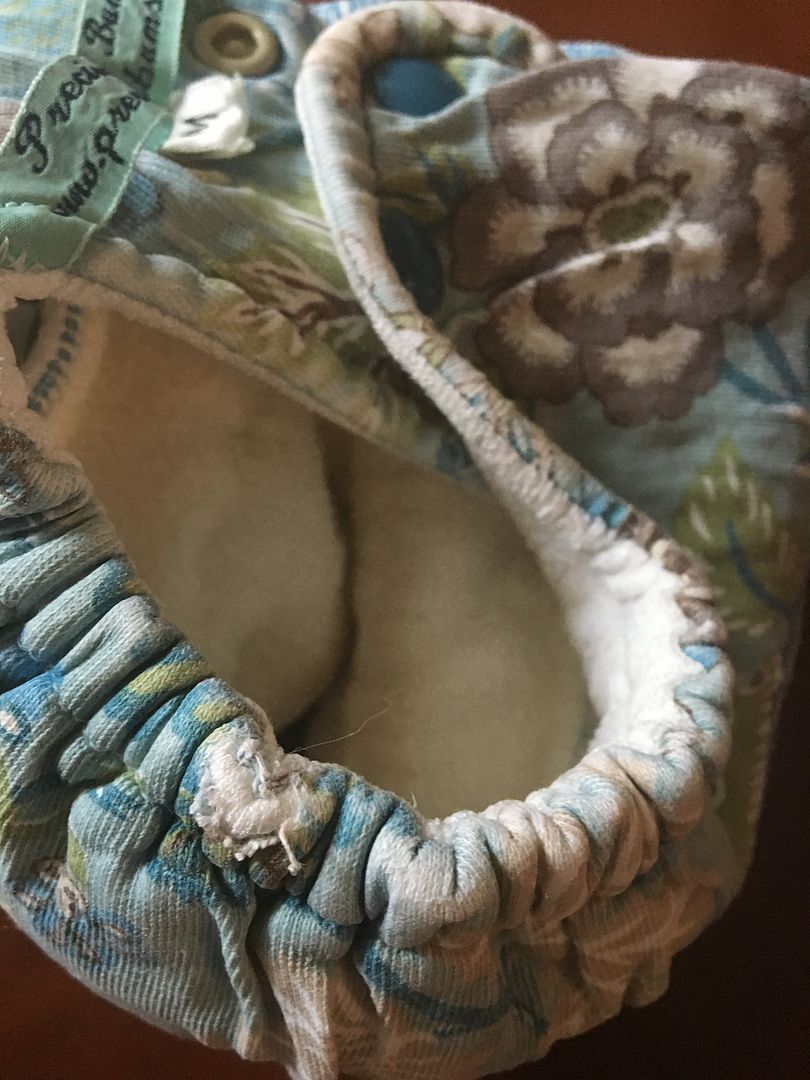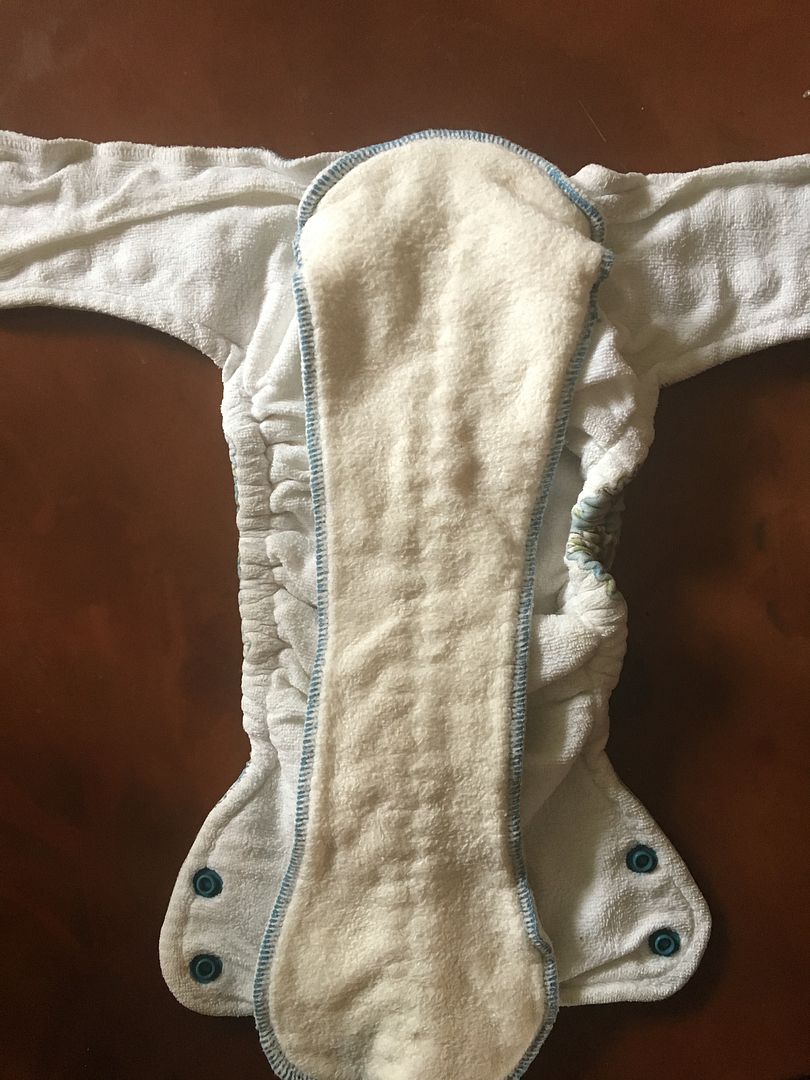 Jimmy Riddles - £10 + £3 2nd class postage
Gorgeous cotton outer print, with dyed bamboo inner. Includes a bamboo booster. Good condition - see photos for any threadbare.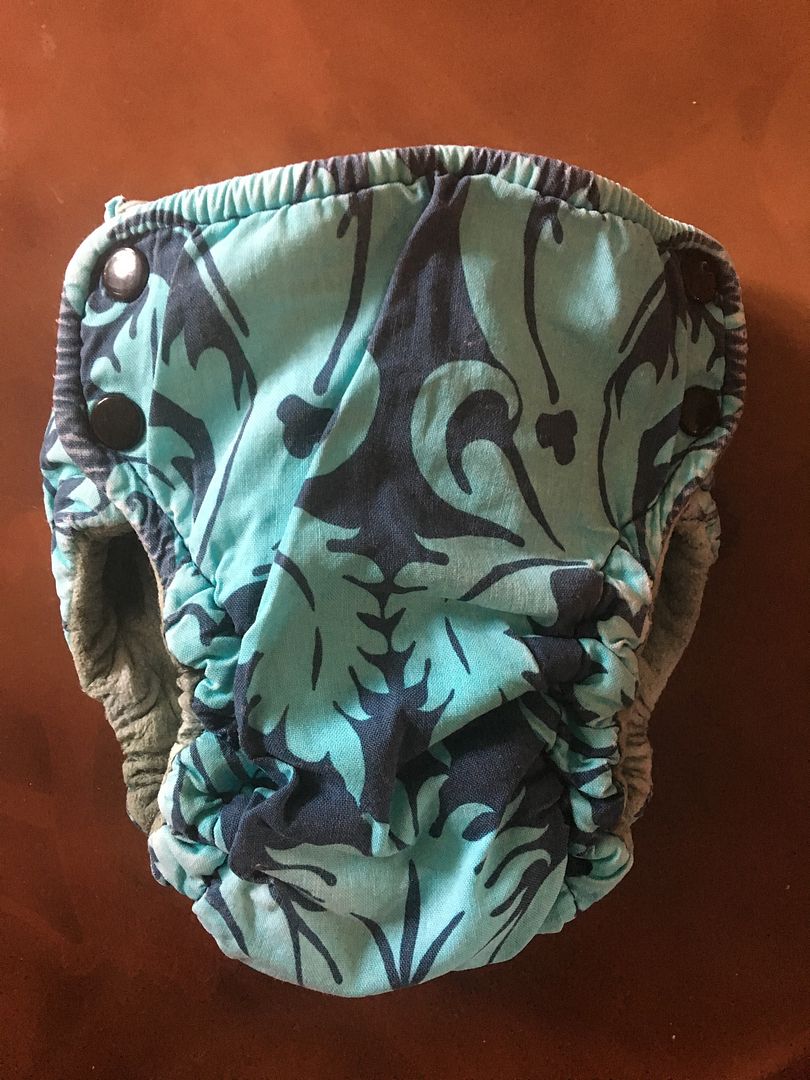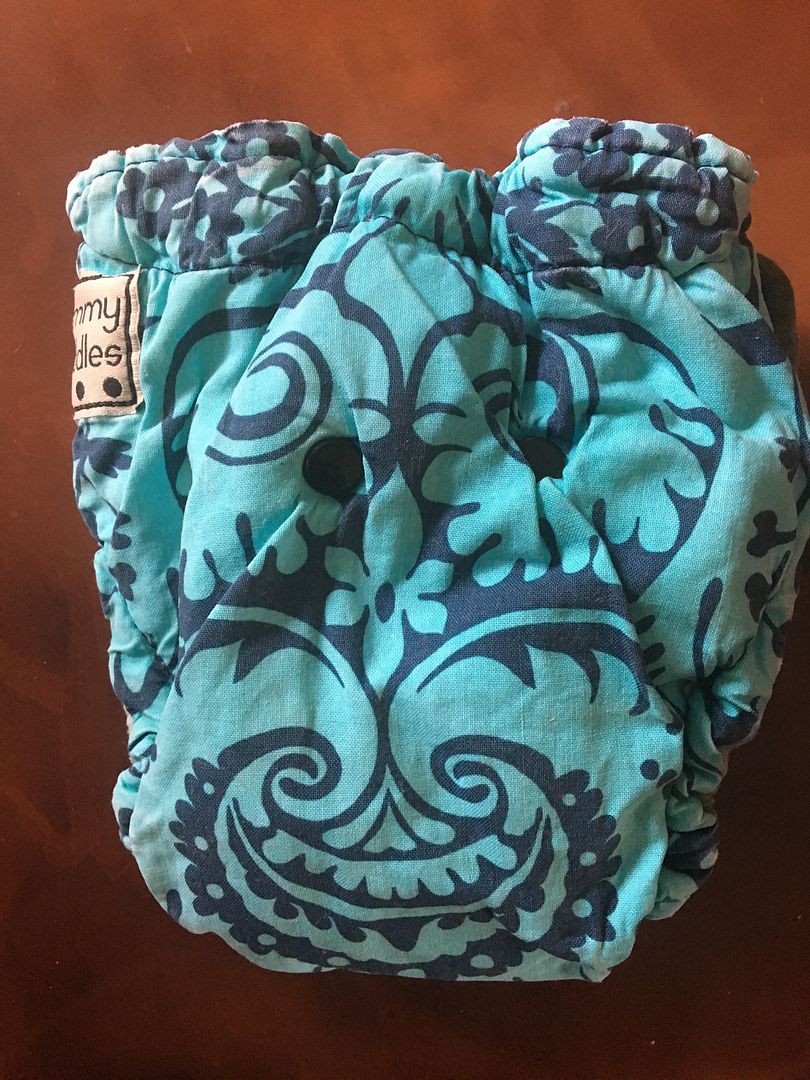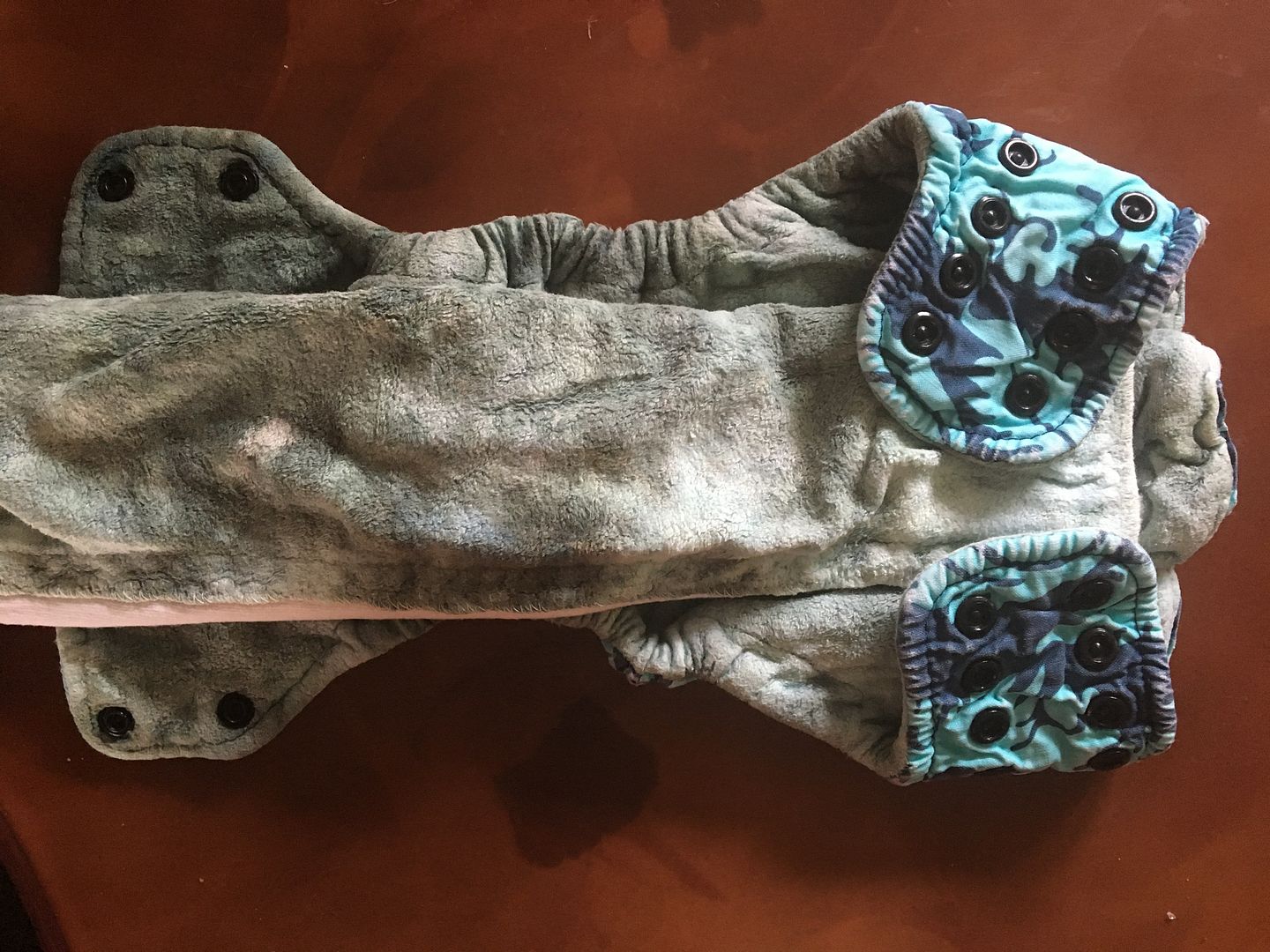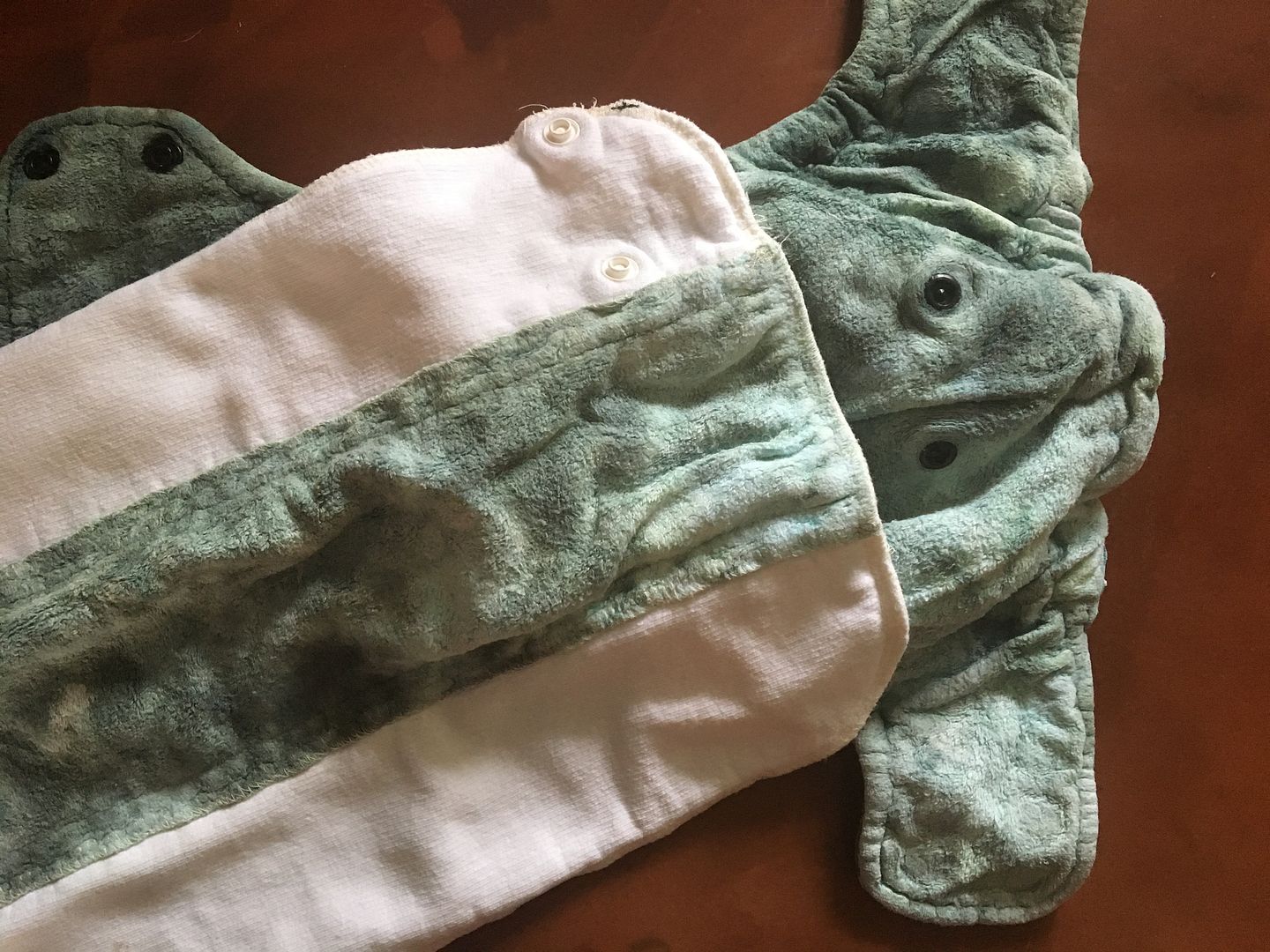 SOS Diapiers - FREE (just pay postage - £3 2nd class post)
This one is heavily stained unfortunately. Looks fab from the outside though!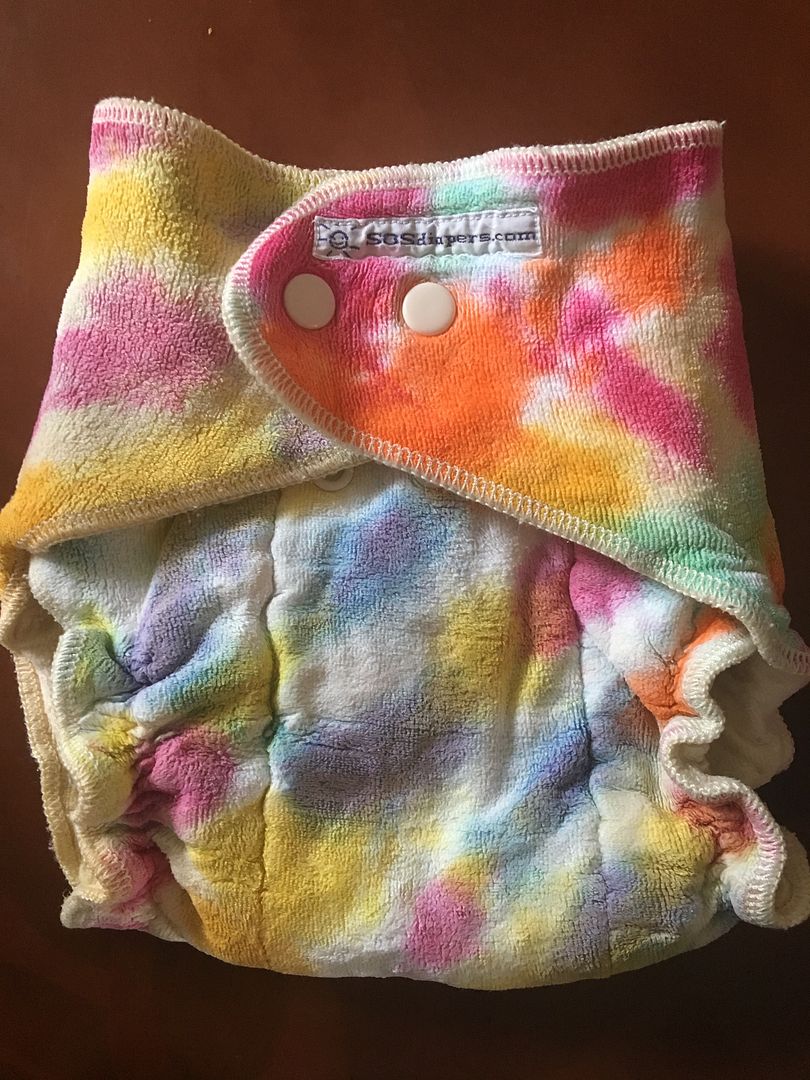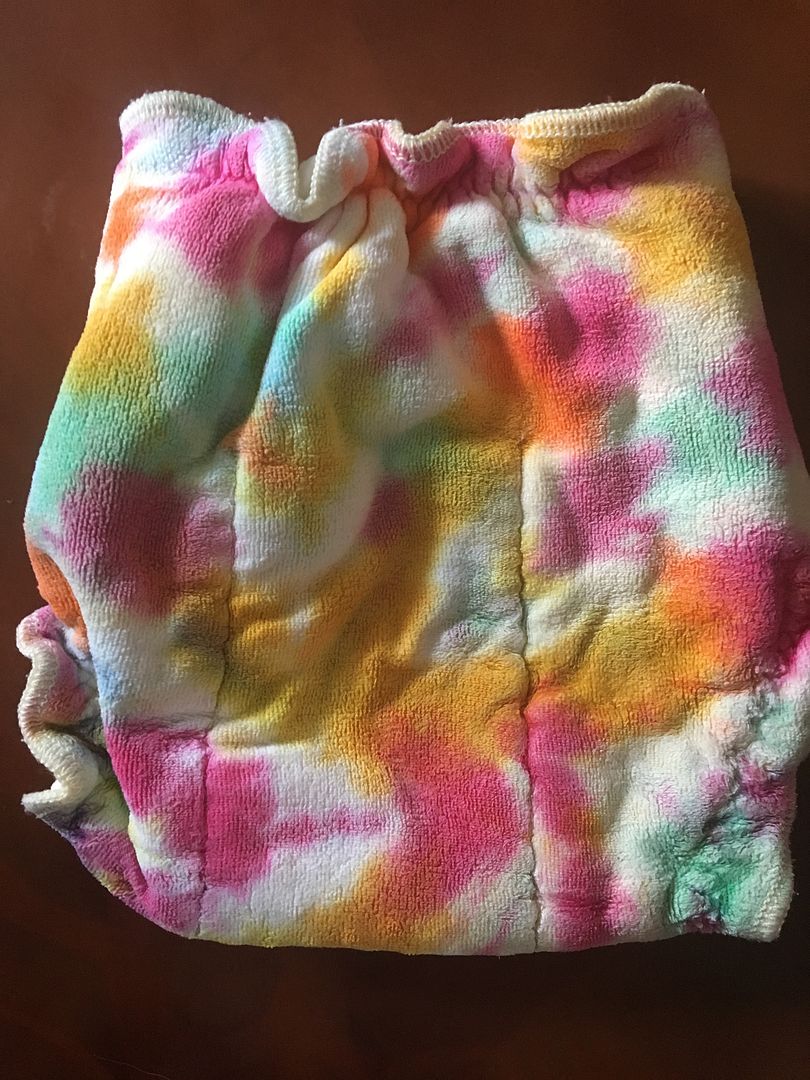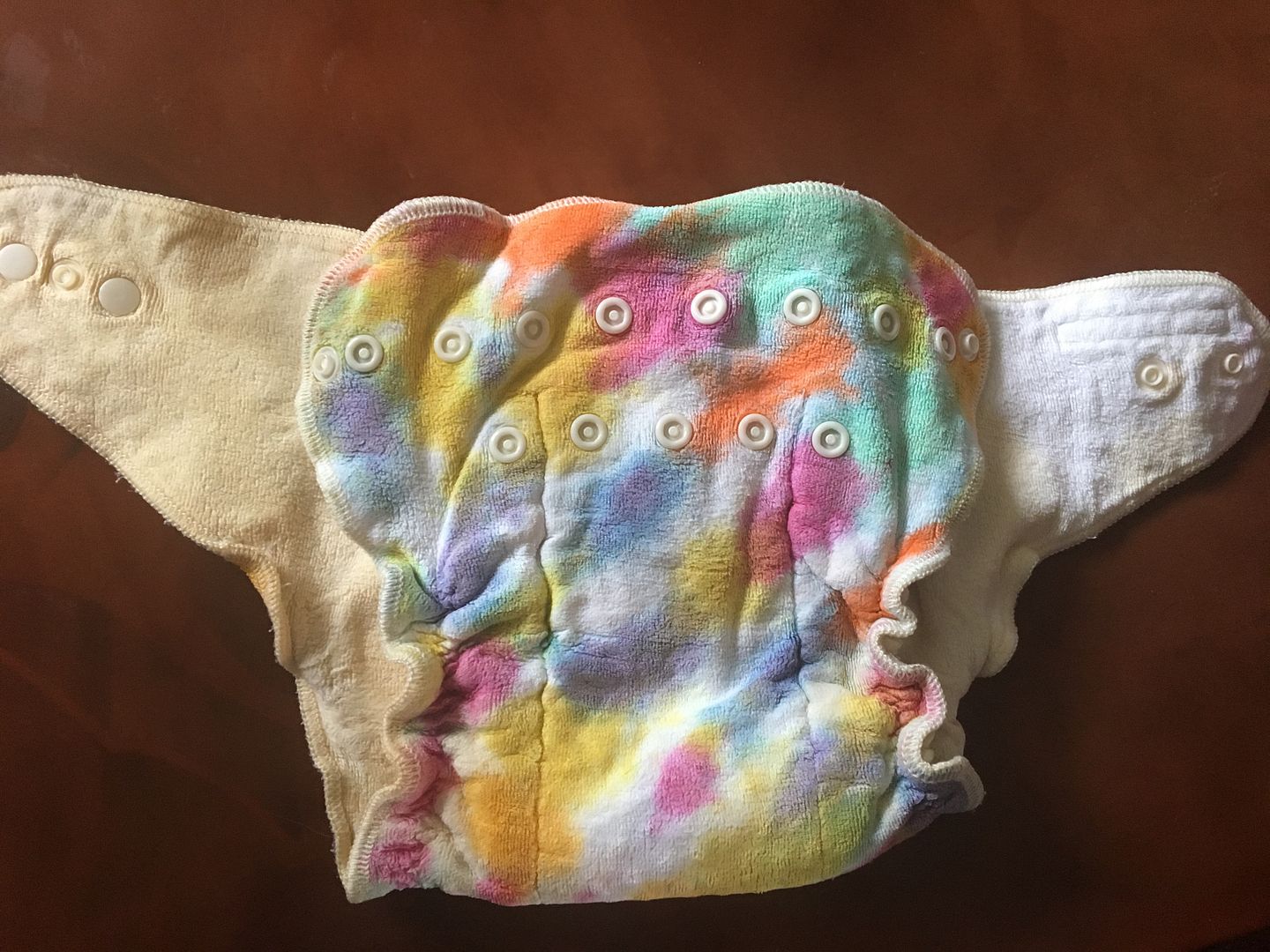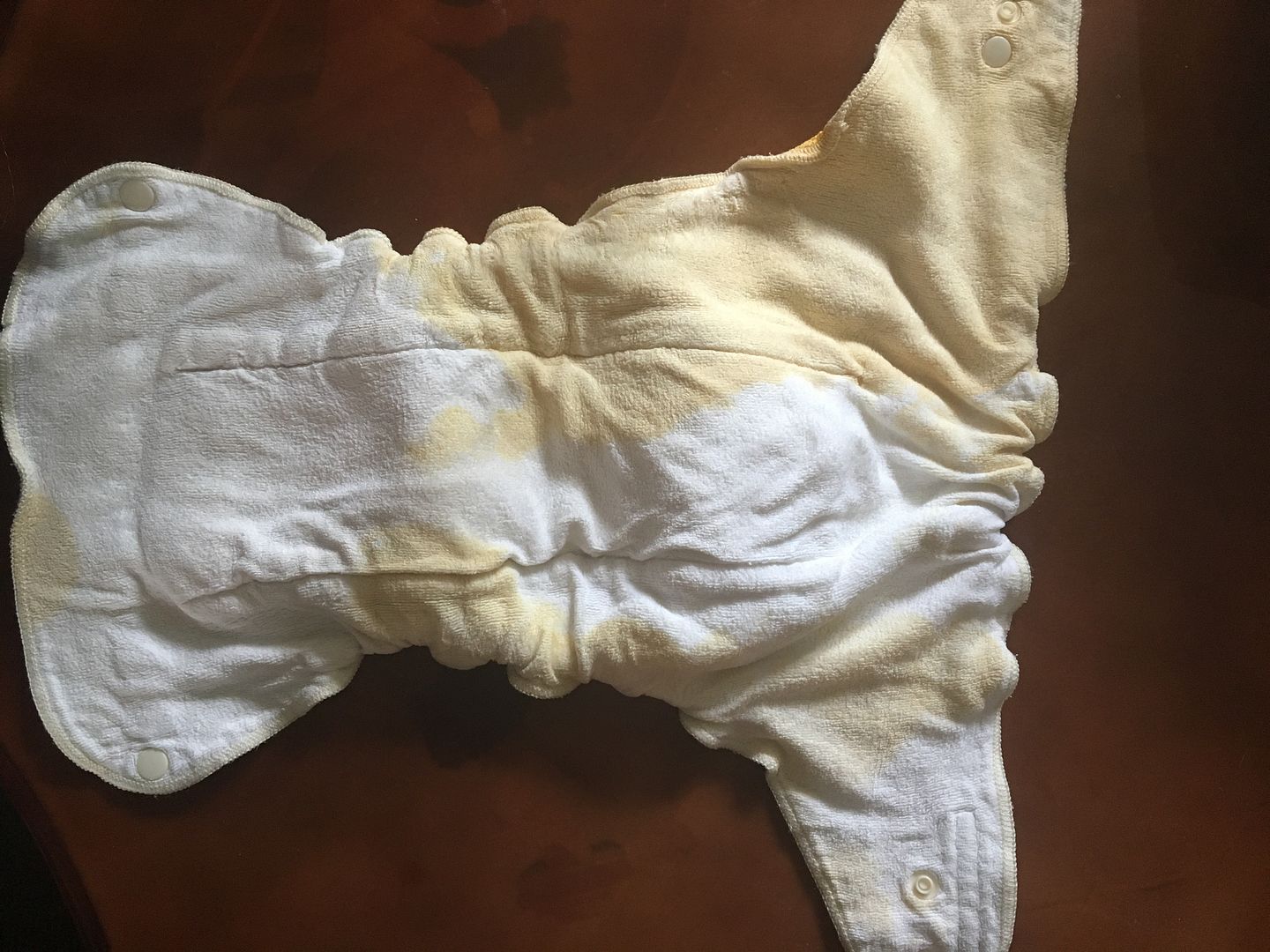 The Hollow Oak Outer - £7 + £1.30 2nd class postage
Great condition. Grey velour outer with a subtle pattern. Blue inner.