Price: £6.56 PayPal Costs: £0.53
Total: £7.00 + £2.80 p&p
---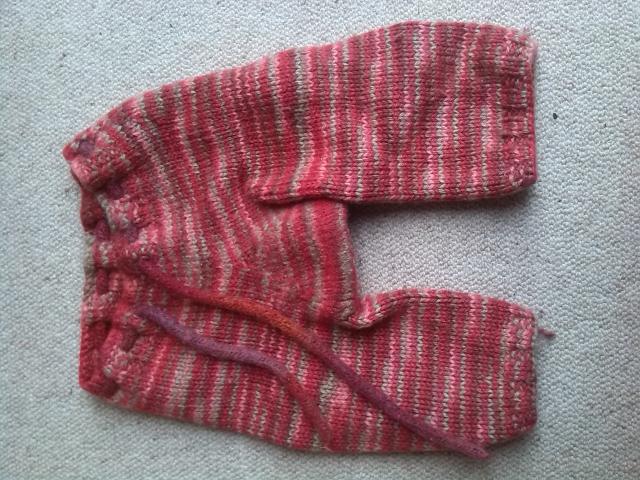 Here are a pair of wool shorty longies.
Hips: 27cm
Full length: 35cm
Leg length upto gusset: 14cm
Leg width: 13cm
I am posting all my nappies as my babies are now children! So please look at my other posts that will be going up hopefully by end of the day to make the postage cheaper. It seems that most things will be £2.80 2nd class but you can cram a lot of nappies into the size restrictions for £2.80 I think, anyone correct me if I'm wrong as haven't done this for a long while.
I used these for my very plump, wide boy baby around 6-18 months, but they may well fit a slimmer 18month-2.5 year old too. Note that one leg may be slightly longer than the other, hard to tell. I didn't knit them myself.