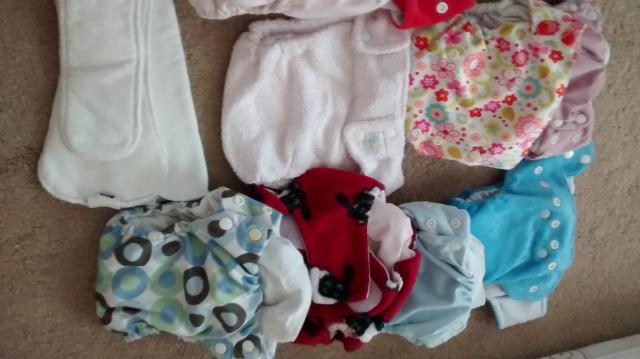 Weenotions Night Notions nappy in GUC. Northern Lights day nappy. I would like £6 for this one please.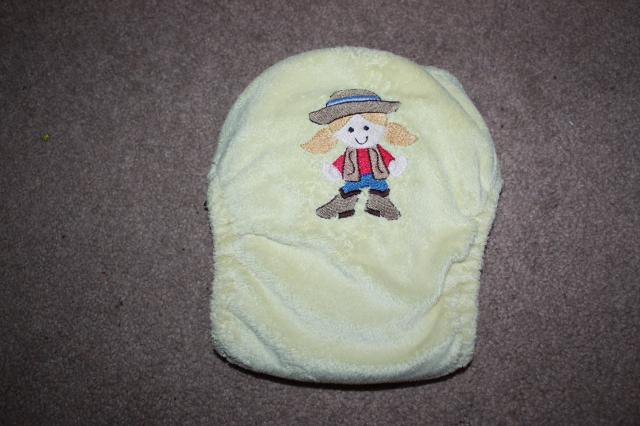 I have 1 Itti Bitti blue in size Large, no stains white inside. It is in good to VGUC, comes with complete inser set including the mini insert £6 spare set of inserts including the mini insert £3.
1 Swaddlebees AIO pocket nappy, size L, blue PUL, in GUC, bamboo velour inside, not bright white inside anymore due to washing with darker children's clothes. Still a bargain at £4
1 Swaddlebees AIO pocket nappy, Large, blue circles pattern, bamboo velour inside, inside brighter than the previous nappy £5
1 Swaddlbees pocket nappy, this does not have extra sewn in booster, size Large, pink colour, bamboo velour inside. It looks a bit smaller than the other two and I used it much sooner than the recommended weight and stopped using it sooner as well. GUC £4
1 Minki wrap, size L in blue sheep. This size L is much bigger than Swaddlbees nappies if compared. VGUC but bit bobbling to the fleece £6.5
1 Totsbots AIO V2 nappy, size L. I changed it to snaps from velcro and used as pull up. It has only one set of snaps on each side but I can add one more if necessary. I used it around 1 year of age for my girl. This is the flowery patterned one. Still in very good condition has two slight stains inside but otherwise it is white inside. I would like £4 for it.
EEUC, only worn couple of times really. Totsbots size 3 pull up training pants. £6 NOW £5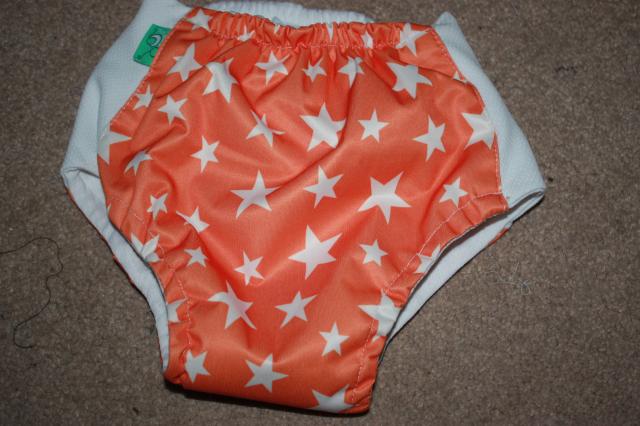 1x AIO Mommy's Touch nappy, poppers good condition, fleece bobbled and not as brightly white but not used that much. This was painted pink while washing, popper fastening. £3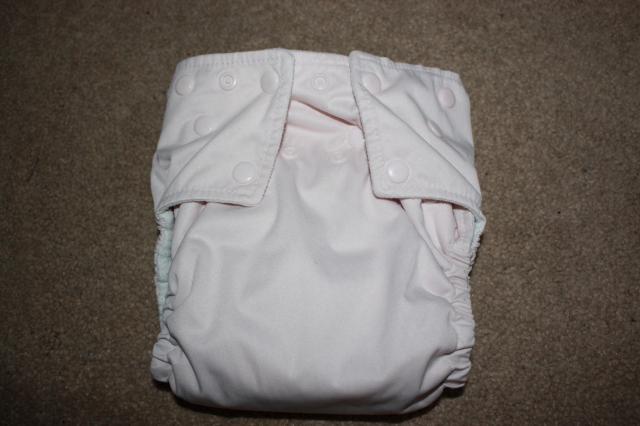 FITTED NAPPIES
Top left yellow Weenotions nappy described in another post.
Fitted Hemp nappy XL by Ellas House. EUC, used maybe twice, snap fastening £6
Luscious Little Somethings nappy, size L, bamboo velour, comes with snap in insert, inside purple minki fabric. This is lovely trim nappy that can be stuffed for night time. One of my favourites. GUC £6
Holden's Landing toddler Day nappy, really pretty with butterfly embroidery on the back. Comes with insert, VGUC. I would like £10 for it.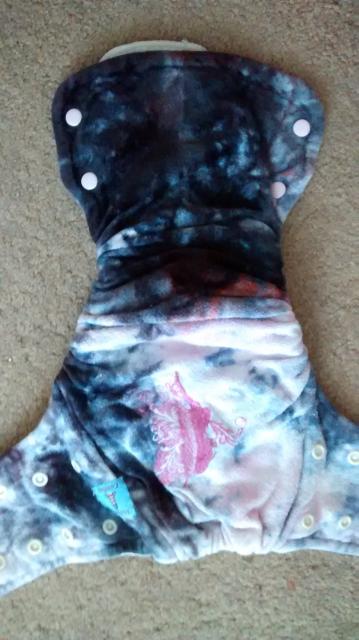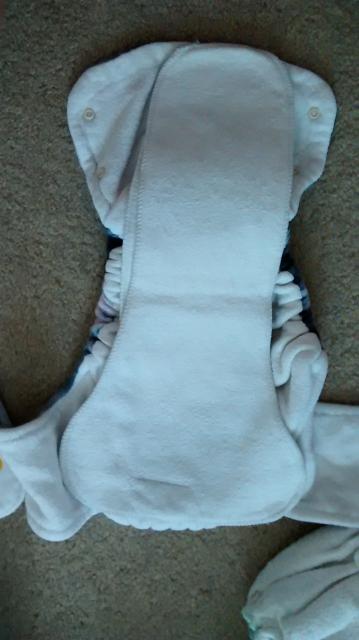 Pink bamboo nappy in excellent condition used few times only, converted to snaps £4 only, would be size large after conversion. Brand goebel older version of bambinex
Swim nappy by Mothercare I think. This was used myabe few times so in EUC. Size Large It think. Will need to find it and check. I used it when she was around 1 year of age I think. £5
Bamboo nappy size L, sold to me as GUC but it is really fair condition, free with other purchase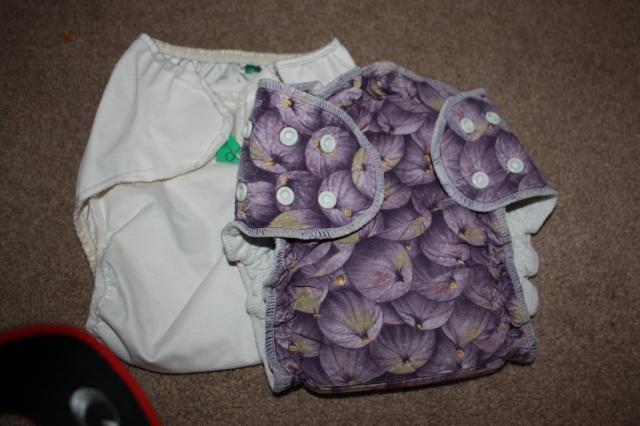 2 hand made nappies, they are not perfect so free with other purchase. They are both size large. One is quite high rise but narrow in the crotch. It is a day nappy.
The other one I mixed up where to put the snaps so it is a bit awkward when put on but is quite absorbant as I put bamboo inside. Both used few times only. free for whoever wants them and will be buying other stuff. This one is pictures in the last two pics.