Price: £2.21 PayPal Costs: £0.29
Total: £2.50 + unknown p&p
---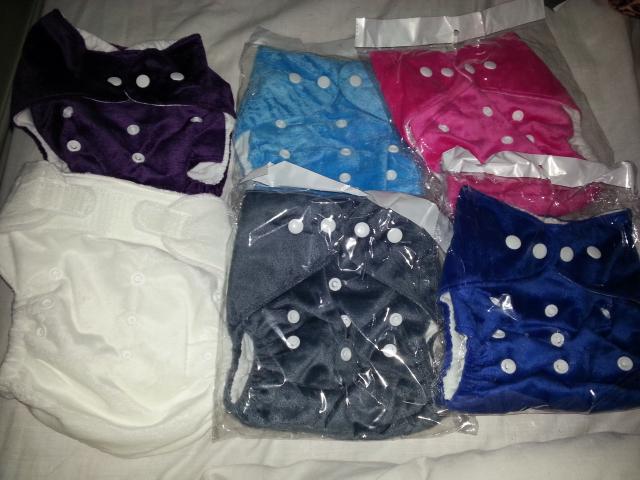 Due to me not being great with computers ive been stuck with 5 of each of the following colour nappies ....
Dark blue minky
Pink minky
Lilac minky (not pictured)
Light blue minky
Grey minky
Purple minky
Ivory minky
All apart from the ivory are poppers and the ivory is applix
All are brand new never worn or washed.
I did save for my sister but she has decided its not for her to cloth bum
Looking for £2.50 each plus postsge OR 5 FOR £10 plus postage.
I will do cheaper if you want more than 5.
You can mix or match or take 5 of one colour i dont mind.
If you want them all and set yourself up for birth to potty un one go then i will accept £40 + post and pp fees for all (so £1.14 per nappy instead of 2.50)
If its cheaper to send courier then i will.
Any questions please ask x
Best to pm me or i dont get a notification