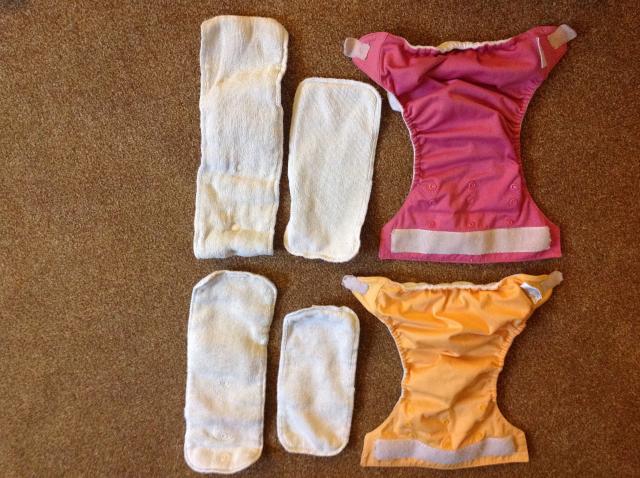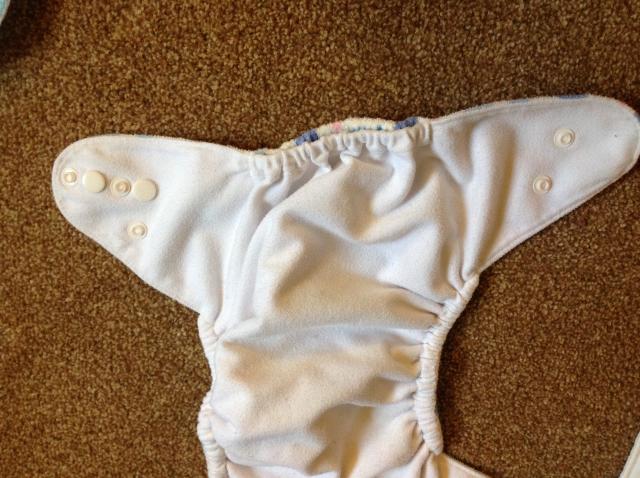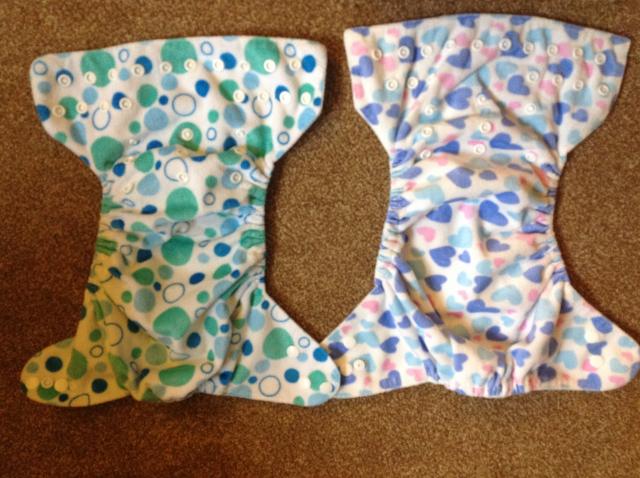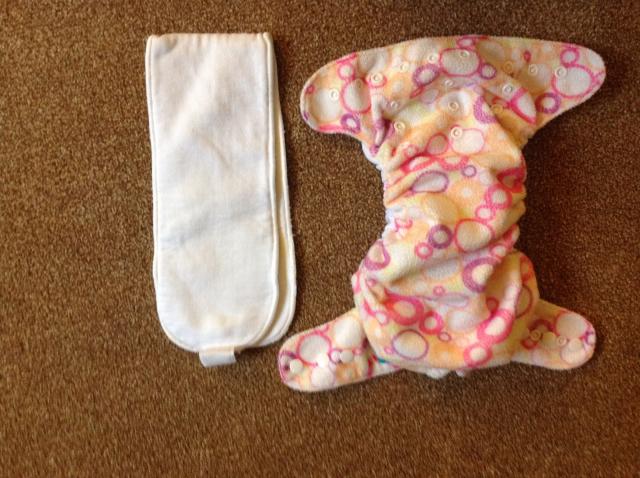 2x Bumgenius applix nappies. One yellow, one pink. Both with 2 inserts. Good used condition, but Velcro a bit bobbly and inserts greying, as they do after a number of washes. £2.50 each plus p&p.
Bumcheeks minky pocket nappy with original insert. Excellent used condition. £7.50 all in.
2x Tiny Nippers pockets, no inserts. Blue & green circles one is in excellent used condition. Blue & pink hearts one has a popper missing (see photo) but still works, or could be mended. £4 all in.