Price: £23.95 PayPal Costs: £1.05
Total: £25.00 + unknown p&p
---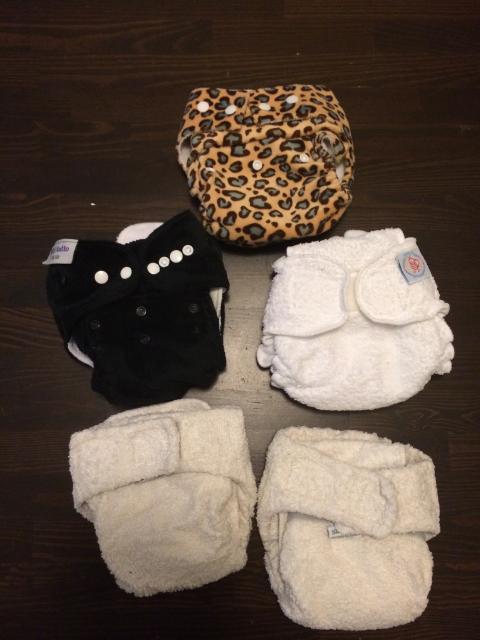 REDUCED AND FREE SHIPPING
Hi All!
I am a creature of habit apparently and after buying a few different nappies to try I am only using my BGs and these are the ones that don't belong! Great Nappies, used very few times if at all. I am also including a Motherease Riki Wrap (not pictured). No stains or stink. Would love to sell as a lot but will entertain breaking it up if that's a dealbreaker. Included:
IttiBitti Tutto in black minki - one size, includes 3 different bamboo/cotton soakers
Easy Peasy Bimble Size One - super soft!!
Motherease Riki Wrap size medium
Little Lamb bamboo size 1 (2 nappies) - full disclosure, I only used one of these but i guess since they were packed away the elastic on the waist in the back disintegrated. leg elastic is fine.
Leopard print - not sure what brand but good condition one-size, comes with microfiber insert.
thanks for looking!