Price: £16.61 PayPal Costs: £0.88
Total: £17.40 + £2.60 p&p
---
One large Minki in EUC (bought almost new and then almost never used). No insert. £5.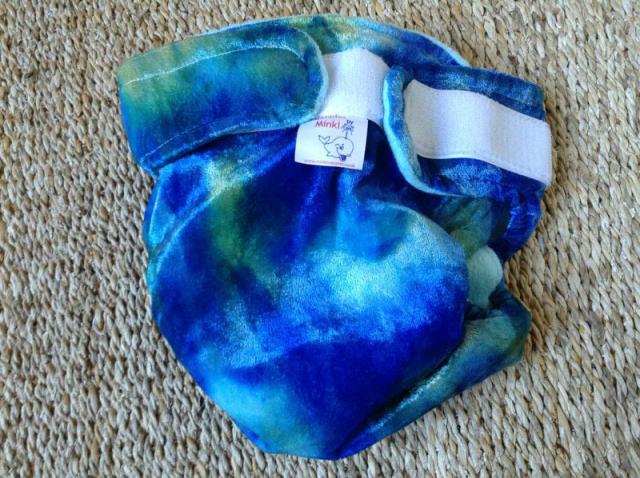 Nature Babies Stuffables size M, plus a L wrap. No inserts. The leopard print one (top centre) is in GUC, but there's considerable bobbling on the other two and I suspect the blue one (top right) of leaking slightly at the poppers. Leopard print £2, other two £1 each. Wrap size L (bottom), slight bobbling, £1.50.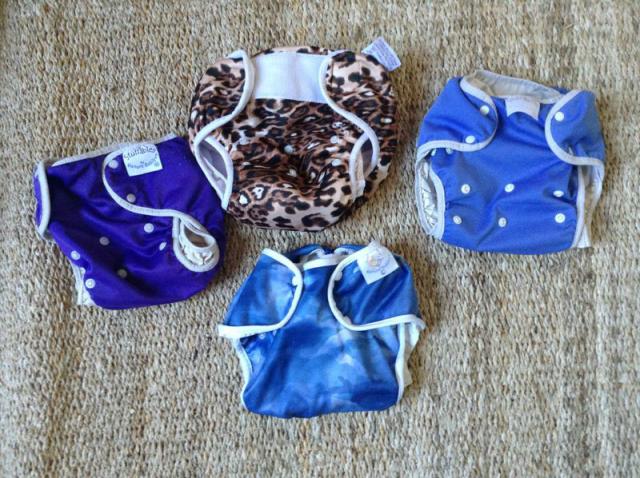 Various other nappies:
Top left is a BumWear one size, pink with purple print of flowers and butterflies, and pink fleece inner. The pattern is rather faded but the nappy is otherwise in good condition. Let's say £1.50.
Top right is an unbranded pocket nappy with Snoopy cotton print outer. It has a PUL lining but I find it has a tendency to wick moisture into the outer, hence a low price of £1.
Bottom left is a pink BumGenius BTP, almost new. For some reason I just didn't get on with it. £4.
Bottom right is a bright yellow DryBees in fair condition. The label is too faded to read the size but I'm guessing it's a Large. £1.50.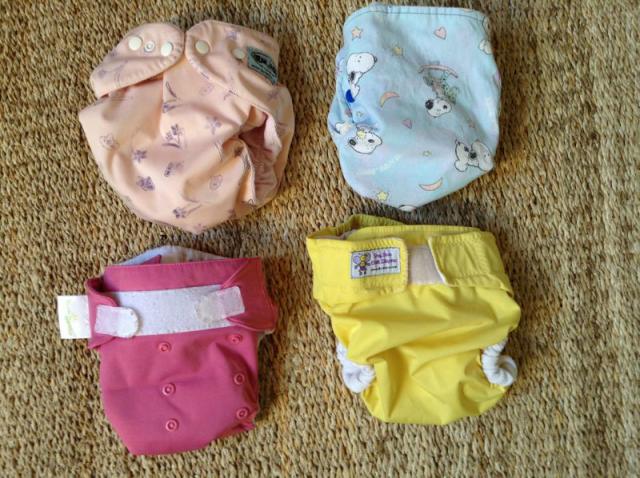 I have three unbranded microfibre inserts in GUC that I can throw in for an extra £1.50 for all three, though I don't think any of them actually belong to any of the above nappies.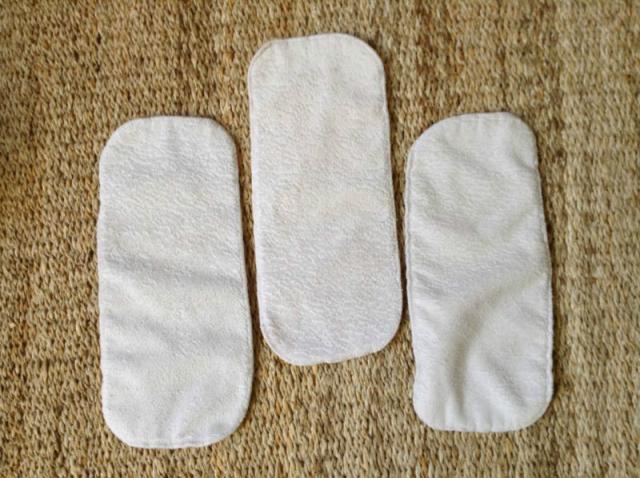 I'd do the lot for £20 posted, or make me an offer!