Price: £2.70 PayPal Costs: £0.30
Total: £3.00 + unknown p&p
---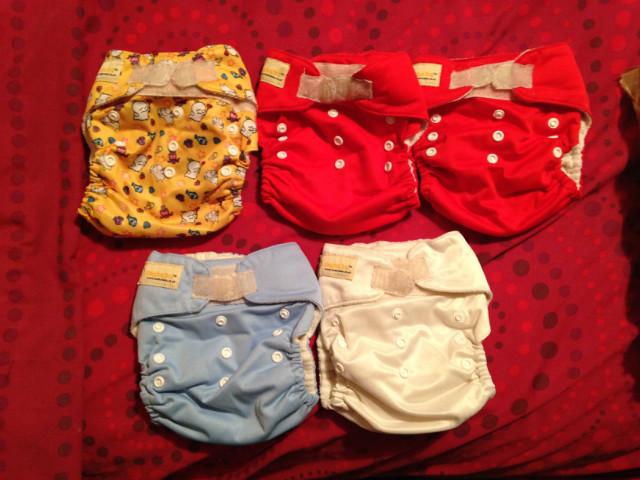 2x red, 1x blue, 1x white satin, 1x yellow with friendly ghost pattern.
Happy to sell individually for £3 each or multiples for £2.50 each. Postage will be quoted based on the quantity purchased.
Each comes with two bamboo inserts. Velcro all in good condition. The fleece inside is a bit pilled, but doesn't affect performance. Only used for about 6 months as we moved to poppers.