Price: £48.10 PayPal Costs: £2.10
Total: £50.00 + £6.00 p&p
---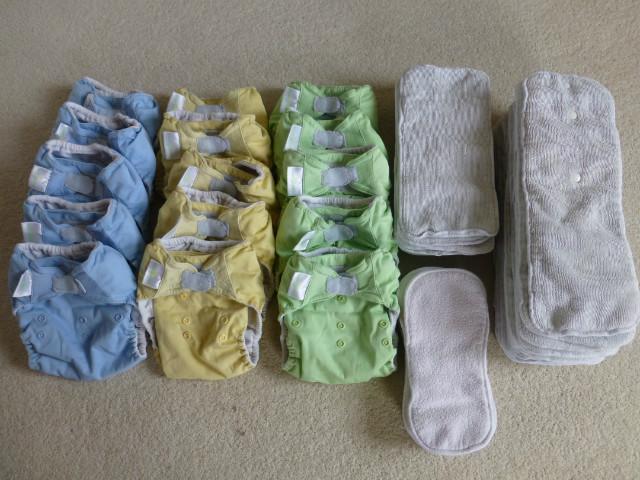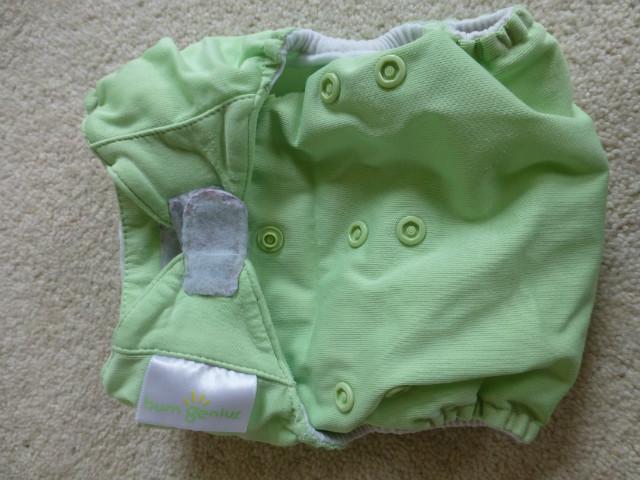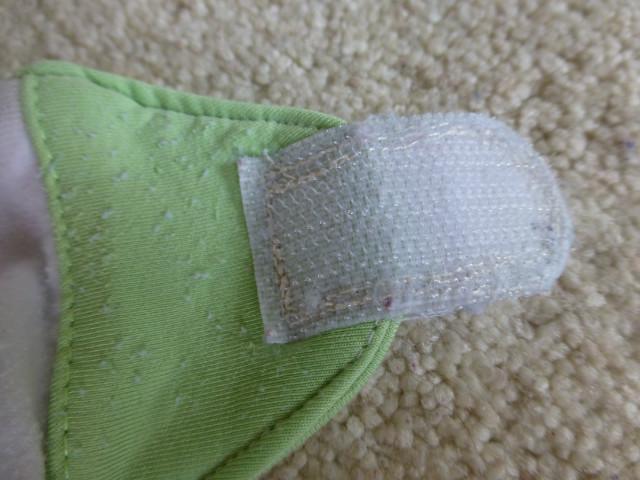 15 bumgenius V3 nappies, 5 yellow, 5 blue, 5 green.
Each one has a thick and thin insert.
Birth to potty style, with size adjustment via the front poppers.
These have been well used, but have lots of life left in them.
There are no stains.
The velcro is in reasonably good condition. It is slightly curled, but this does not affect the function.
The elastic round the legs is all fine.
The laundry tabs inside did not stick anymore, so they were removed (yes I unpicked all the stitches).
I had planned to sew in new ones, but realised they were fine without them. I just stuck the velcro tabs together in the wash, and to be honest this worked better.
The fabric is slightly bobbled on the inside near the velcro tab (see image).
If someone buys the lot together, I will throw in 5 bamboo booster inserts which I bought separately.
My son was a heavy wetter at night, and a thick liner and bamboo insert together meant dry all night.
I am happy to split the lot. £4 each. Postage would depend on how many are bought.
I post by myhermes for parcels, as they are reliable, tracked and far cheaper than royal mail, but take about 5 days.