Price: £12.36 PayPal Costs: £0.70
Total: £13.00 + £1.83 p&p
---
Postage not included in prices as it will depend on how many nappies are bought together. One nappy will post for £1.83 (2nd class recorded)
Firstly I have some Totsbots easyfit story prints. I bought these new a couple months ago. They are all in EEEUC, elastics are perfect, no stains and velcro is very good.
Looking £13 each plus postage or the whole set for £60 all in.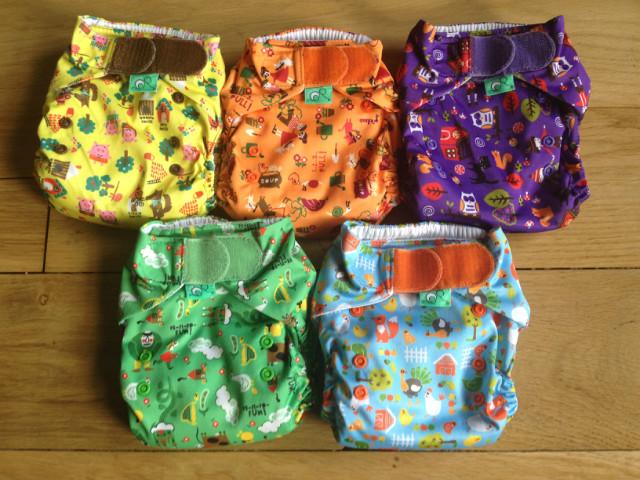 Next is Totsbots easyfit V3 block/rainbow colours. I have 3x purple, 2x blue and 2x red. Again these are in EEEUC, 1 red has fluffy velco as this was bought preloved so is more used than the others, bottom right in photo. All others were bought new by me. Fluffy red £8 plus postage. All others £10 each plus postage.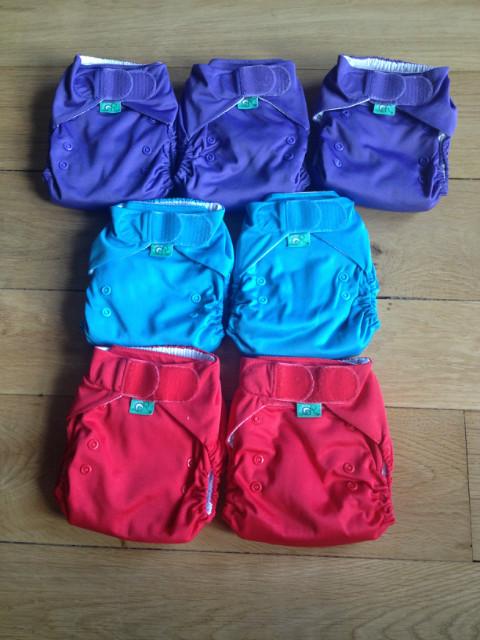 Here are some Pop Ins for sale. All come with the booster and soaker. Blue turtle and pastel orange were bought new by me, but they just didn't fit my boy so have been used about 6 times max. They are both new gen v1. Turtle is bamboo, pastel orange is minky. Turtle £13 plus postage, orange is £10 plus postage.
The bottom pop in is pastel yellow the original version, its bamboo and was bought preloved but rarely used by us. It's in GUC, elastics good, velcro good and no stains but it is clear it has been used. £8
Night time booster is SOLD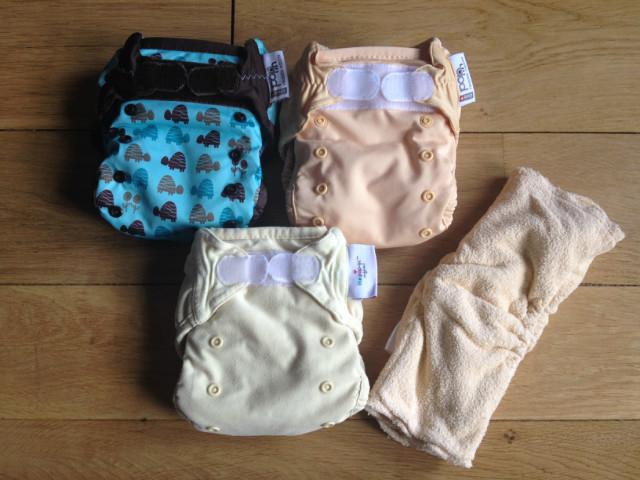 I also have a pretty all in 2 by Bubbys Bott side snap. Bought preloved and only worn once here but is too small for my boy. It's size medium and comes with a snap in tri fold bamboo insert. It says Rock-a-bye baby on the back, the front is plain. There is a letter G written in marker inside one of the sides (see bottom right of right photo), it came like that when I bought it. Looking only £8 because of the mark.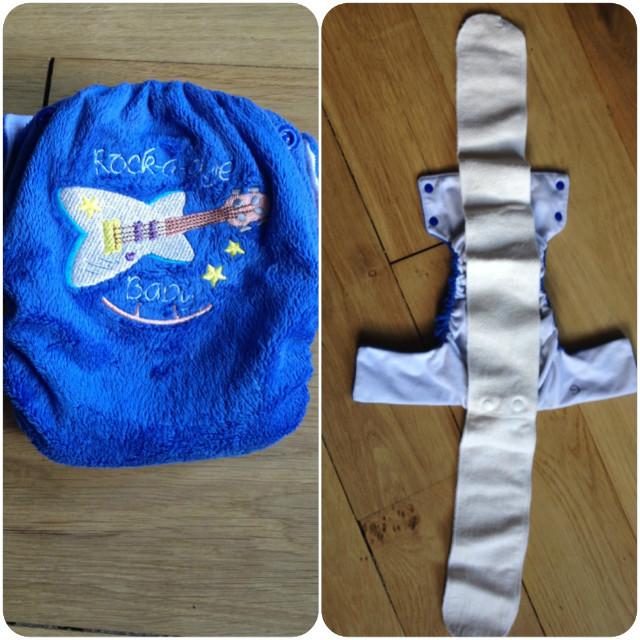 Also selling some wipes and motherease airflow wraps and one size nappies. Will combine postage on multiple purchases