Price: £14.29 PayPal Costs: £0.90
Total: £15.00 + £5.65 p&p
---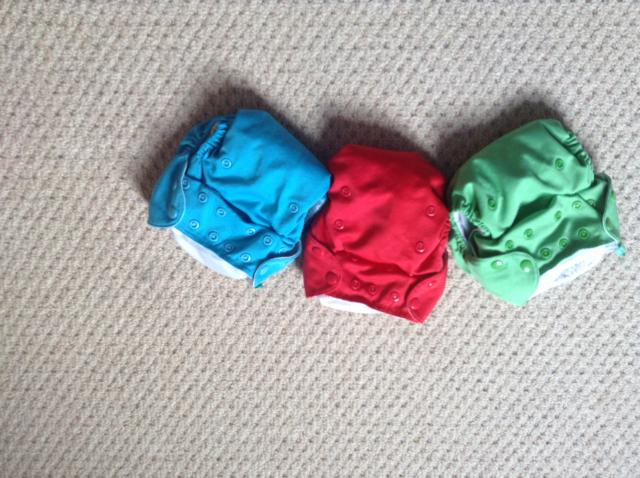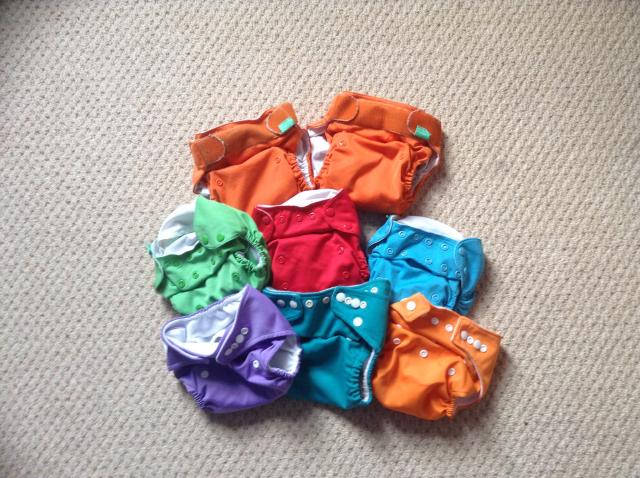 Bundle containing 3 Tots bots Easyfit v3 popper fastening (red, blue and green) - all excellent condition; 2 Tots bots Easyfit v2 Velcro fastening - one good condition, one has a little stitching undone on one leg. Velcro a bit fluffy on both, but still very sticky; 2 ebay cheapies popper fastening - excellent condition; one Little Lambs one size fits all without liner. The elastic has gone on this but someone handier than me would be able to sort it out.
All nappies are birth to potty size so will fit the majority of babies.
Would be willing to split bundle. Postage is estimated and I will refund any difference.
Message with any questions,
Louise