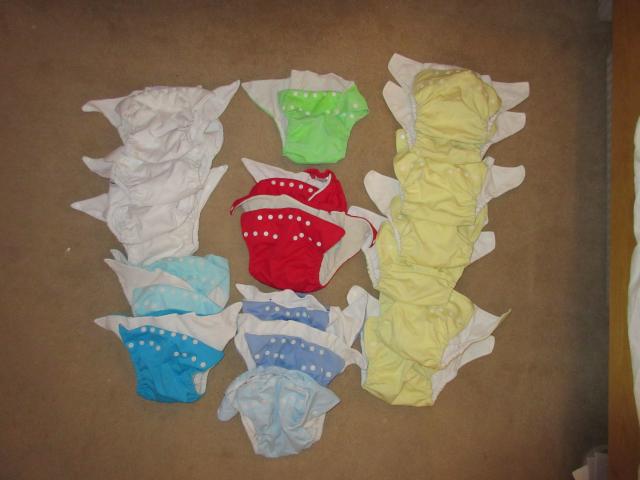 19 large Fuzzi Bunz - 7 yellow, 4 white, 1 green, 1 red, 2 light blue, 1 bright blue, 2 purpley blue, 1 different light blue £1 each or £10 for all.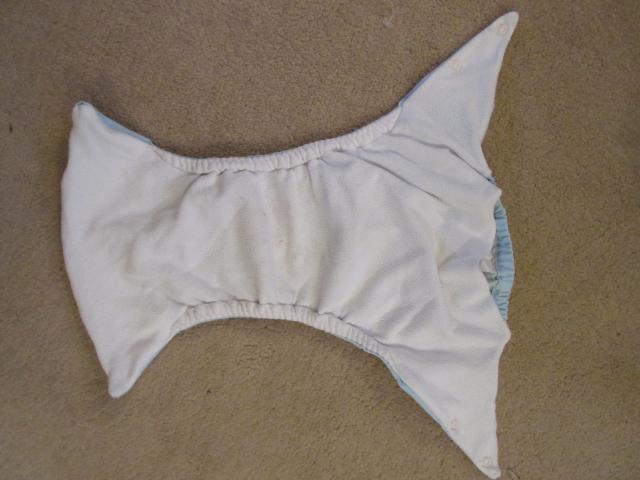 Example of inside (all are in similar condition)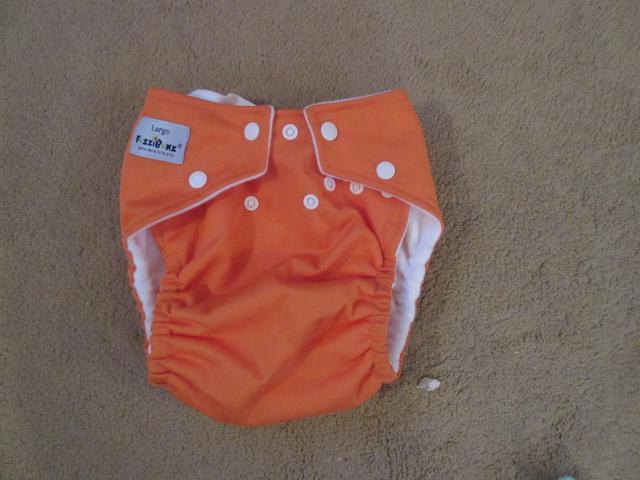 NEW orange Fuzzi Bunz orange. £2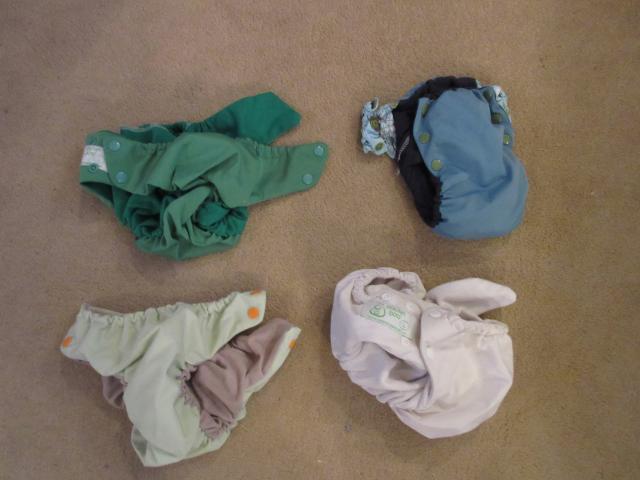 4 large Pocket Bots
Green has been used a handful of times. Blue might be new; this comes up small. Beige/mint/orange poppers one might be new. £1 each.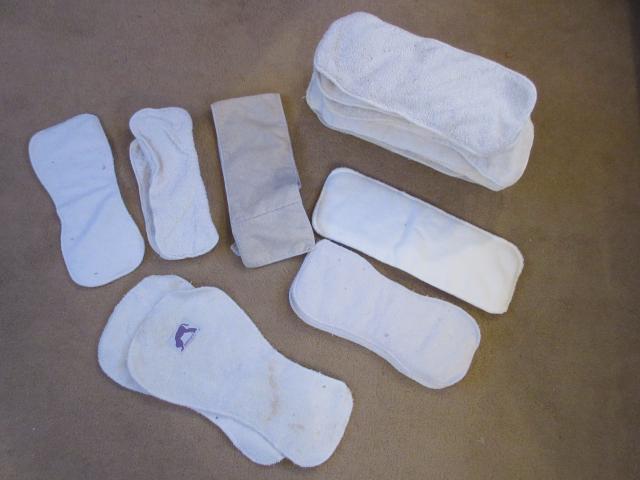 Huge pile of microfibre boosters £3 the lot. Top one of big shaped booster has marks on (shown), otherwise all in great condition.
1 Junior Joy laundry bag, great condition. Free with anything else.