Price: £1.25 PayPal Costs: £0.29
Total: £1.50 + £1.00 p&p
---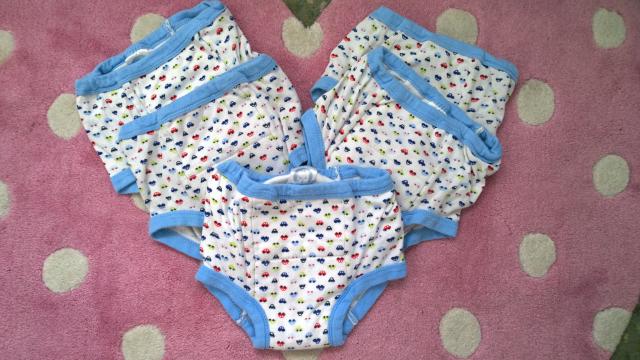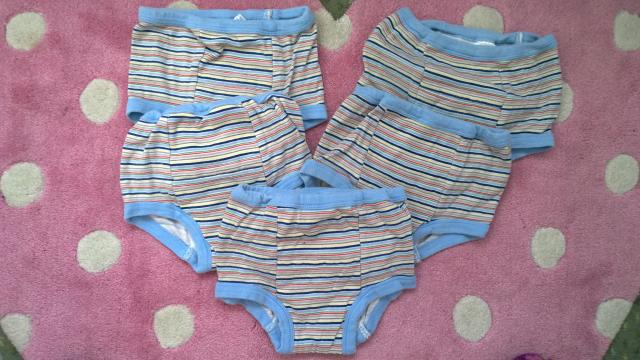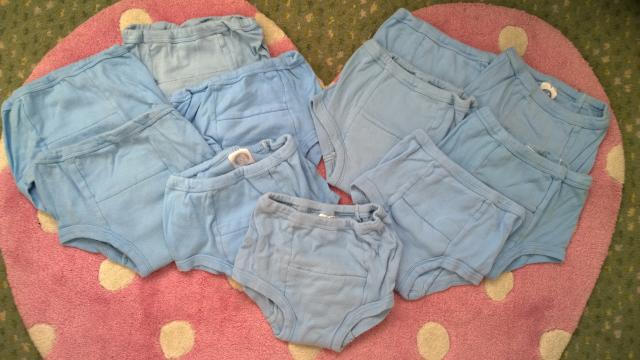 Hi,
I have 13 pairs of bambino mio pants in pale blue. They say 11-13kg but they fit my son well beyond this.
I also have 15 pairs of patterned (5 each of stripes, cars and trucks) padded undies that I imported from America. These are Gerber brand and are age 2-3 and have a great waistline rather than being low slung like plain undies. In the same Gerber pants, I also have 11 plain blue.
I found them all really good for potty training as they all allow them to feel wet but give just enough protection to be able to race to the loo without having to change trousers every time.
For the 39 pairs I would be happy with £60 plus postage. The bambino mio are £5 per pair new and the Gerber cost me about £150 including import fees etc. There isn't anything in the UK available like this. Will sell individually for £1.50 per pair plus £1.00 p&p
Thanks
Nancy