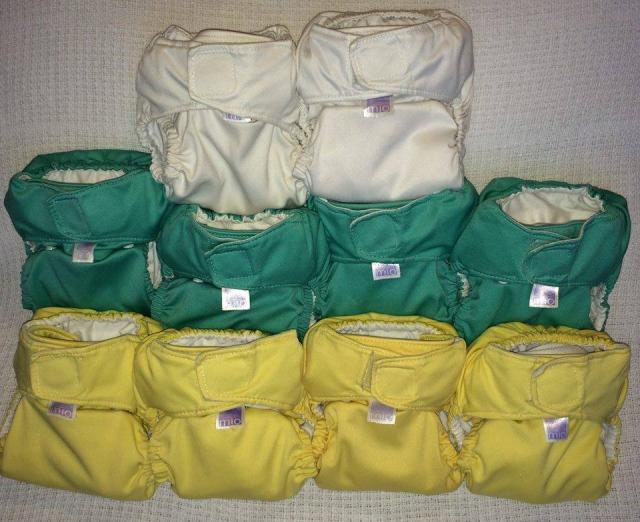 Elastic, velcro, PUL all excellent or VGUC.
Need these gone please for space so feel free to MMARO.
Edit:
REDUCED!!!
Now 6.90 each (!) Postage to be added.
AMAZING nappies, really trim, all in really good condition. Insides are stain free
but the inserts (that you don't see when stuffed) have some greying.
Happy to do deals on bundles